Will Elon Musk have a China problem with Twitter?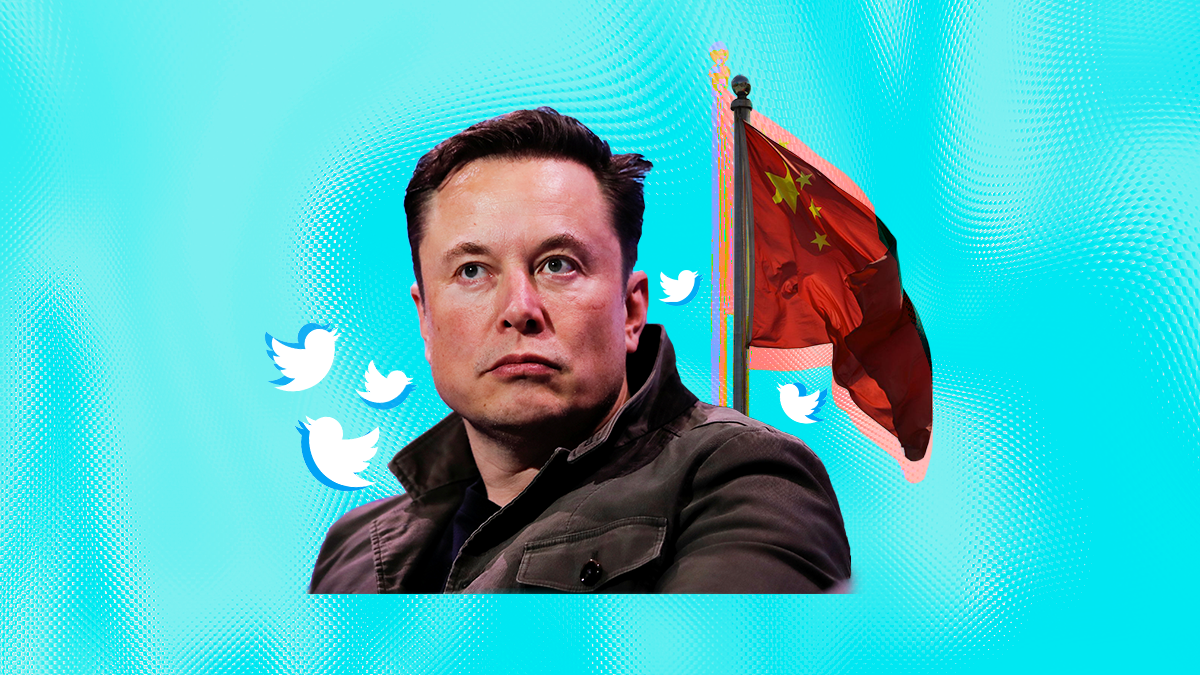 Paige Fusco
Following news of Tesla CEO Elon Musk's plan to buy Twitter, one of the most bizarre and viral reactions came from … his Chinese doppelgänger.
"My man, my man. I love you," said the self-proclaimed Yi Long Ma, who's become an internet celebrity for his videos spoofing Musk on Douyin, the Chinese-language version of TikTok. The world's richest man himself gave "Yi Long" a thumbs-up late last year, joking that perhaps he's part-Chinese.
His lookalike in China is clearly excited about Musk owning the social media platform. But will the world's richest man's ties to China hurt him and Twitter? There are two sides to that argument.
---
On the one hand, China could become a big headache for Musk in his new role. That's the prevailing Western media narrative, which argues that since Tesla is heavily invested in China, Beijing could influence Musk to relax some Twitter rules that Xi Jinping doesn't like.
Chinese diplomats and state media outlets have long complained about their accounts being labeled "state-affiliated." Also, Musk's plans to turn Twitter into a bastion of free speech by relaxing content moderation rules and getting rid of bots threaten China's widespread use of fake accounts to push pro-Beijing propaganda and misinformation.
More broadly, Musk, the world's most famous libertarian, will be running a social media platform while still doing business with the world's most powerful authoritarian regime. You don't have to be a jealous fellow billionaire to ask whether there might eventually be some tension there.
What's more, China has leverage on Tesla. The country accounts for almost a quarter of global sales of the electric vehicle company, which has built a massive data center in Shanghai, China's largest city. If push comes to shove, Beijing has ways to hurt Tesla in the Chinese market — perhaps by regulating in favor of its local competitors, or stealing its data and tech.
"Tesla stock is already under the gun because Musk has sold billions of dollars worth of his shares and is using his remaining stake as collateral to pay for Twitter," says Eurasia Group analyst Scott Bade. "China is important to Tesla, not only as a market but also as a source of rare earths for its EVs, and there are fears it could use both to influence Musk on Twitter."
Interestingly, when Shanghai entered its COVID lockdown over a month ago, we didn't hear a peep from the billionaire, who earlier cited California's pandemic restrictions — and high taxes — to justify moving Tesla's US headquarters to Austin, Texas.
On the other hand, maybe these China jitters for Musk are overblown. Why? For one thing, Twitter, which has been blocked by China since 2009, had barely 10 million daily active Chinese users (via VPN) in 2016, the last time the US-based platform checked. Compare that to the whopping 573 million on Sina Weibo, China's answer to Twitter — which Chinese censors fully control.
For another, any gesture perceived as kowtowing to China would pose huge risks for Tesla and Musk himself in the US, where Twitter is most influential. In today's highly polarized US political environment, being anti-China is perhaps the only thing the extremes of Twitter can agree on. Musk certainly loves a good culture war, but getting caught on the wrong side of the US-China rivalry could lead many Americans to stop buying Teslas.
Also, Twitter, although growing in importance, is still hardly a big part of China's broader social media strategy to win over foreign netizens.
"Musk is unlikely to be under major pressure to quash 'anti-China' voices on Twitter, or grab the personal data of Chinese dissidents in the near term," says Bade. "Beijing has many other tools available to counter negative news and track its enemies."
Finally, China needs Tesla as much as Tesla needs China, at least for now. Tesla has invested billions of dollars there, and its presence has spurred local EV makers to become more competitive. China wants to become an EV powerhouse by riding on Tesla's coattails — and it's hard to imagine Xi will let Twitter get in the way of that as the Chinese economy keeps sputtering due to his zero-COVID policy.
What do you think?
Let us know
here
.