Belarus protesters vs "Psycho 3%"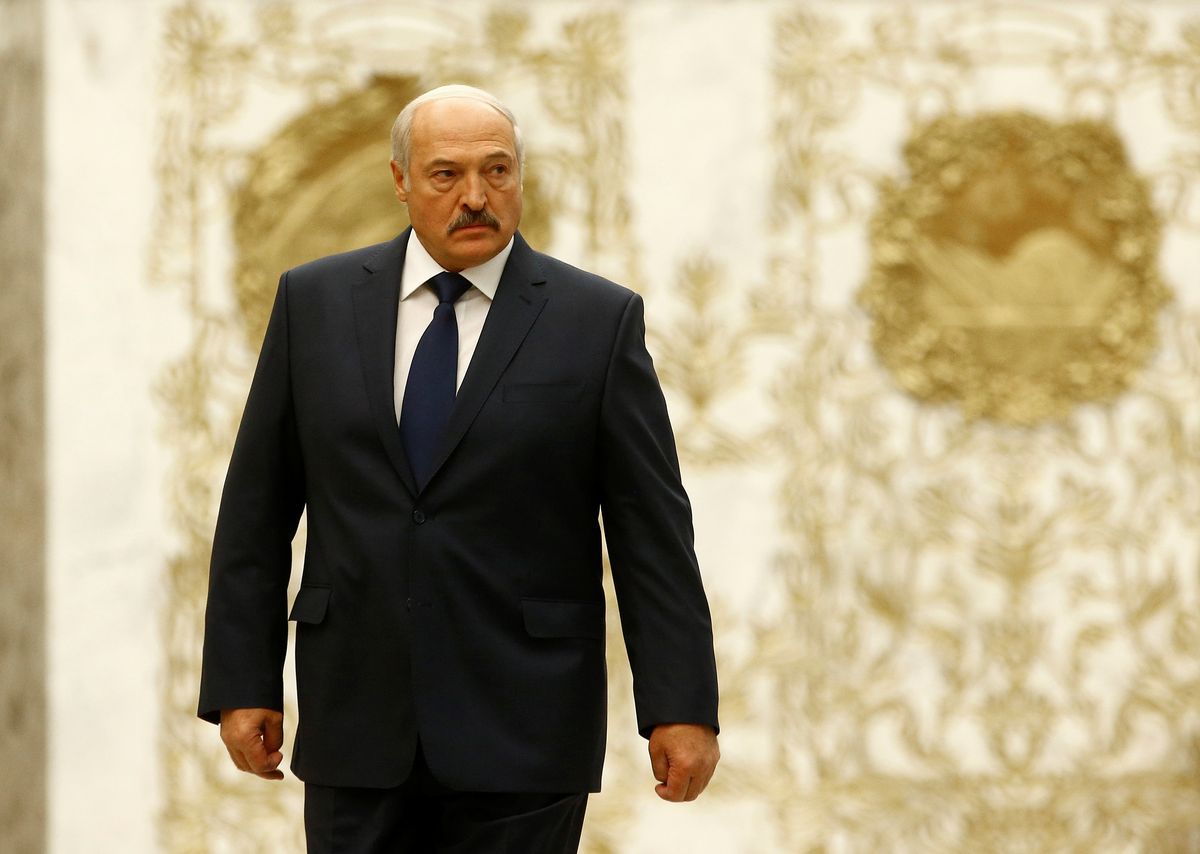 What will it take to bring change to the one European country where nothing ever changes? Alexander Lukashenko has led Belarus long enough to consider his Russian neighbor Vladimir Putin "the new guy." Since 1994, he's beaten back periodic calls for political change. That's now getting harder.
---
Years ago, Lukashenko was popular. Many Belarusians were gratified that, in the years that followed Soviet collapse, their country avoided the economic chaos of Boris Yeltsin's Russia and the political upheavals in next-door Ukraine.
But over time, his popularity has withered, particularly in Minsk, the country's capital. Protesters, who have gathered in city streets in recent days in historically high numbers, have dubbed their president "Psycho 3%."
The "psycho" part refers to his insistence that the coronavirus is merely a "psychosis" that can be managed with saunas and vodka. Lukashenko rejected calls for a COVID lockdown in his country with a warning that it would leave citizens without enough to eat. (Not a ringing self-endorsement for a man who has been in power for 26 years.)
The "3%" refers to his approval rating in a recent informal online poll. A more credible survey from the Belarus Academy of Sciences, conducted in April and leaked to Western media, suggested that about one-third of Belarusians still trust Lukashenko, but that's not impressive in a country where the president controls nearly all traditional media. The "Psycho 3%" label has even become a fashion item among protesters.
Outsiders are watching. Russian officials remain interested in Lukashenko's fate because they believe Belarus remains a bulwark against the further expansion of Europe toward Russia's border. Europe takes an interest, because Belarus has often been labelled "Europe's last dictatorship" — and because Belarus has long been a transit point for Russian oil headed West.
Time to vote. Lukashenko's immediate problem is a national election on August 9, and his campaign strategy might look familiar to Mr Putin. For example, Lukashenko is now a lock to win a sixth term, in part because two leading opposition figures, Valery Tsepkalo and Viktor Babariko, have been barred from running.
Babariko, the stronger of the two candidates, faces money-laundering charges that European Commission President Ursula von der Leyen calls "politically motivated." Tsepkalo had more than half the signatures on his election petition invalidated. In Belarus, as in other authoritarian states, the law exists not to protect the people from the excesses of their leaders but the other way around.
These moves then triggered protests that quickly got the president's attention. When the Psycho 3% idea became a popular internet meme, Lukashenko shut down mobile internet connections nationwide, and his police then hit the streets of Minsk to beat some protesters and arrest others. A few journalists went to jail, too.
Pointing fingers at Russia. The interesting twist on Lukashenko's new campaign messaging is that he claims his strongest rivals are agents of the Russian government — Babariko is the former head of a Russian-owned bank, and Tsepkalo has been linked to a deep-pocketed Russian oligarch.
This is the latest sign of friction in the long-complicated relationship between Minsk and Moscow. Putin has pressured Lukashenko to lead Belarus into a "Union State" with Russia, while Lukashenko fears that "union" might make Belarus into a Russian province. Russia has long shipped fuel to Belarus at a discounted price that Belarus can then sell to Europeans at a markup. A lack of progress on the union project has ended that economic support, at least for now.
The enemy within. But like all long-time dictators, Lukashenko's greatest challenge may be demographic. No Belarussian under 30 can remember life without him, and the number of older voters, his most reliable backers, is dwindling.
He also has a more immediate worry: Any dictator can rest easy if he believes that soldiers and police will follow his orders to pull the trigger. But Lukashenko can't help but notice that the Psycho 3% internet memes include photos of anonymous protesters in both police and army uniforms.
Unfortunately for Lukashenko, not even Europe's last dictator can shut down the internet forever.