Boris Johnson narrowly escapes defeat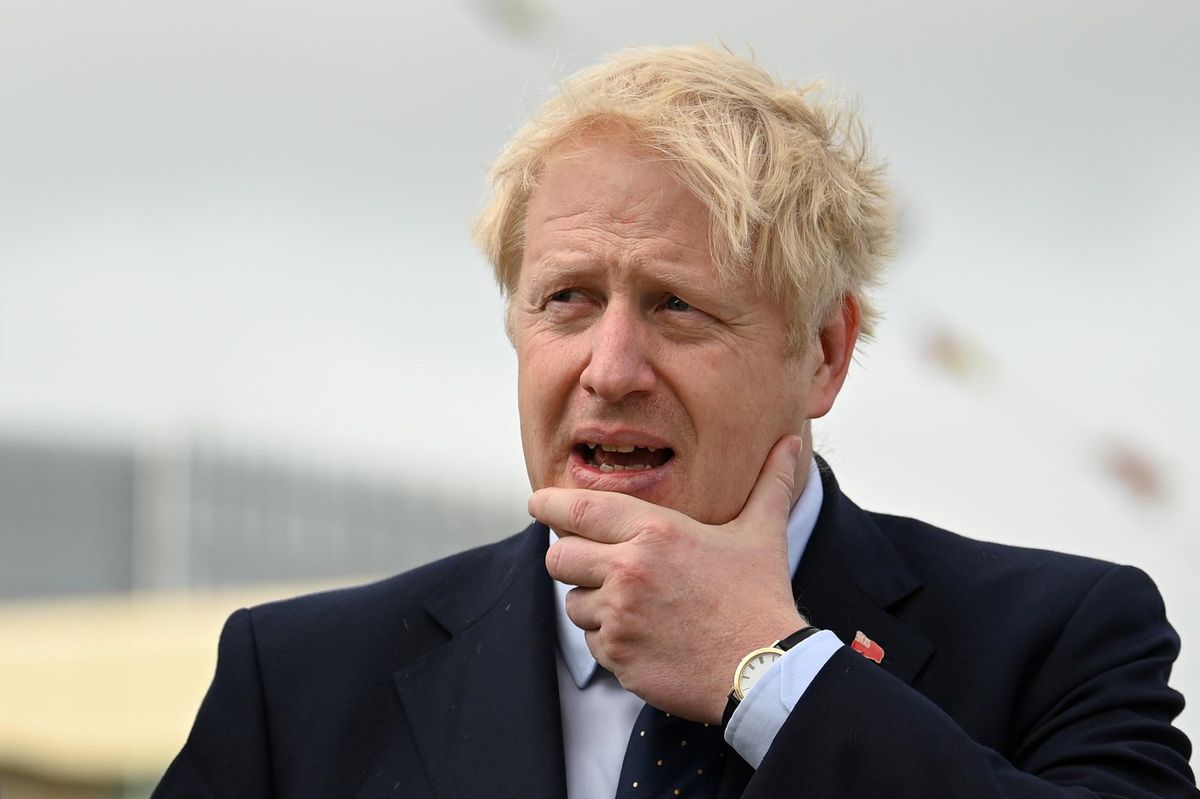 Reuters
A few days ago I returned from London, where the pomp and circumstance surrounding the Queen's Platinum Jubilee was infectious. Even hipster establishments in East London were toasting the monarch and mixing Queen Elizabeth II's favorite cocktails (it's a classy gin and Dubonnet aperitif).

But the air of celebration has since given way to a political onslaught with Conservative lawmakers holding a no-confidence vote on Monday to determine the political fate of their embattled prime minister and party leader, Boris Johnson.
Johnson came out on top, but only just. Some 148 Tories – 32 shy of the 180 needed to remove him – voted in favor of ditching the PM, while 211 backed him. Boris is safe with a majority of 63, but he emerges with diminished political strength as a result.
What went so wrong? During the darkest days of the pandemic in May 2020 – when heads of state around the globe were hemorrhaging domestic support – Johnson maintained a respectable approval rating of 66%.
---
Arguably, the PM's biggest downfall since has been the drip drip of the Partygate scandal, stemming from revelations that Johnson attended social gatherings at Downing Street in violation of his own lockdown restrictions. Johnson became the only sitting PM in British history to be fined for breaking the law. What went down at these shindigs was revealed in excruciating detail in the recently released Gray report, which detailed drunken antics one might encounter at a frat party.
Moreover, public disdain for the PM has been exacerbated by the growing cost-of-living crisis. For many Tories – who just returned from a week-long parliamentary recess spent mingling with their local constituents – it was clear that their boss had become an electoral liability.
One thing that helped Johnson keep his job, however, is the lack of a clear successor. Matthias M. Matthijs, an associate professor of International Political Economy at John Hopkins University, says that "even if there are better people in the Conservative Party to do the job, there is no consensus among the different party factions. So, while there is opposition to Johnson from multiple factions of the party, it is also his biggest strength."
Johnson is safe – for now – but he's still in the wilderness. The PM now leads an unwieldy caucus that chose to take its chances with a woefully unpopular leader rather than give Labor Party leader Keir Starmer the opportunity to win votes by casting the Conservatives as being distracted by internal politicking.
Importantly, current rules dictate that the Tories can't challenge Johnson's leadership with another no-confidence motion for 12 months. But some lawmakers are reportedly itching to change that rule to keep their options open.
That might depend on how Johnson's party performs in two crucial by-elections in Wakefield and Tiverton and Honiton on June 23. The race to replace two Tory incumbents – both forced to step down after sex-related scandals – could be a bellwether of the Conservatives' electoral prospects. And those prospects are looking bleak: a recent poll found that the party would lose nearly all battleground constituencies if the general election – due to take place by January 2025 – were held today. It notably showed that Johnson would also likely lose his parliamentary seat.
Britons fed up with political drama aren't the only ones pointing Johnson to the exit. The European Union has long accused Johnson of duplicitous negotiating tactics over Brexit. It may have a point: to distract from revolving scandals at home, the prime minister has made a habit of picking fights with his favorite foil, Brussels. Johnson has infuriated the EU by trying to scrap the Northern Ireland Protocol that his government agreed to with the bloc.
Matthjis says that after Monday's close call, Johnson will "want to draw a line on the internal battles and move on." The bruised PM will therefore likely up the ante, Matthjis says, by taking "a much more confrontational line with the EU over the Northern Ireland Protocol."
Johnson's narrow win on Monday reflects the waning confidence of his own party. When faced with comparable political predicaments in the past, former Prime Ministers Margaret Thatcher and Theresa May resigned from office. But calls have been made for months for Johnson's resignation, and he has refused to leave. So don't hold your breath on him vacating No. 10 anytime soon.
This comes to you from the Signal newsletter team of GZERO Media. Subscribe for your free daily Signal today.