Coronavirus Politics Daily: Guatemalans unwelcome at home, UK minorities hit hardest, Turkey's PPE-diplomacy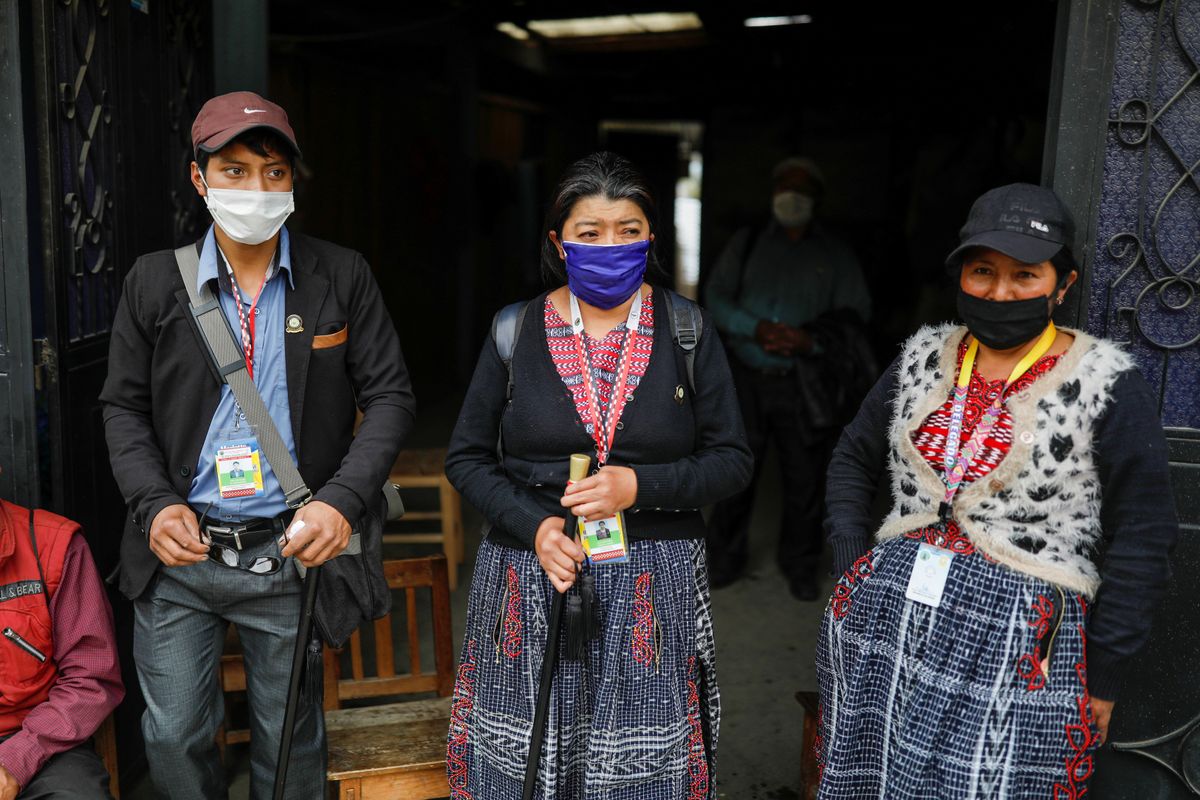 Ethnic minorities hit hardest in the UK: We recently wrote about how long-standing structural inequalities in health and healthcare in the United States have put African American communities at higher risk of falling seriously ill from COVID-19. Now data out of the UK shows a similar trend: ethnic minorities in the UK are dying at disproportionately high numbers from the disease. Research conducted up to April 19 found that Black, Asian and minority ethnic people (referred to as "BAME" in the UK) account for 19 percent of all hospital deaths despite making up just 15 percent of the overall population — and are overrepresented in the total COVID-19 death toll by 27 percent. While the analysis doesn't unpack precisely why this dynamic is playing out, some public health experts say that structural health inequalities, as well as social exclusion of minorities in the UK, have resulted in increased burden of comorbidities like diabetes and heart disease that put BAME individuals at higher risk of falling seriously ill from COVID-19. This comes as the situation in the UK is spiraling, with over 27,000 coronavirus deaths, the second highest toll in Europe behind Italy.
---
Maya villages reject US returnees: Guatemala's Maya villages, home to indigenous communities that account for more than 40 percent of the population, are rebuffing migrants returning from the US for fear they are bringing the coronavirus with them. In some of these villages, where vigilante justice is common, groups have attacked returning migrants and threatened to burn their families' homes – or even kill their loved ones. Societal distrust peaked after Guatemala's president confirmed that over 100 Guatemalans deported from the US since late March (many returning to poor Maya villages with limited capacity to manage a deadly outbreak of disease) had tested positive for COVID-19. Worsening poverty and scarce employment opportunities have forced thousands of Guatemalans to migrate to the US in recent years. But the volatile situation in Guatemala's Maya enclaves reflects the challenge for poor countries with large emigrant populations who are now returning – either by choice or force – from highly infected countries.

Turkey's mask-and-gown diplomacy: As some of the world's largest economies compete to win hearts and minds with shipments of medical aid abroad, one country that is keen to punch above its weight is Turkey. The government has recently sent mask and gown shipments produced by the country's vast textiles industry to at least 55 different countries, including much of Europe, the UK, US, and China. Why is Turkey going to this extent? There's a domestic angle: President Erdogan – who has suffered political and economic setbacks over the past year – wants to show, as a point of nationalistic pride, that Turkey's response to the pandemic has been better than Europe's or the United States'. Recent polling bumps suggest it's working, though there are questions about whether the mere 3,000 COVID deaths reported in the country tell the whole story. But there's a foreign policy angle too: Ankara's ties with the EU have become strained over the question of who should house Syrian refugees, while Turkey is in danger of US sanctions over its purchase of Russian missile systems. Erdogan may be hoping that his mask-and-gown diplomacy will curry some goodwill that he can use in Brussels and Washington.