Coronavirus Politics Daily: Singapore shutdown, European strawberries stranded, Mossad's medical mission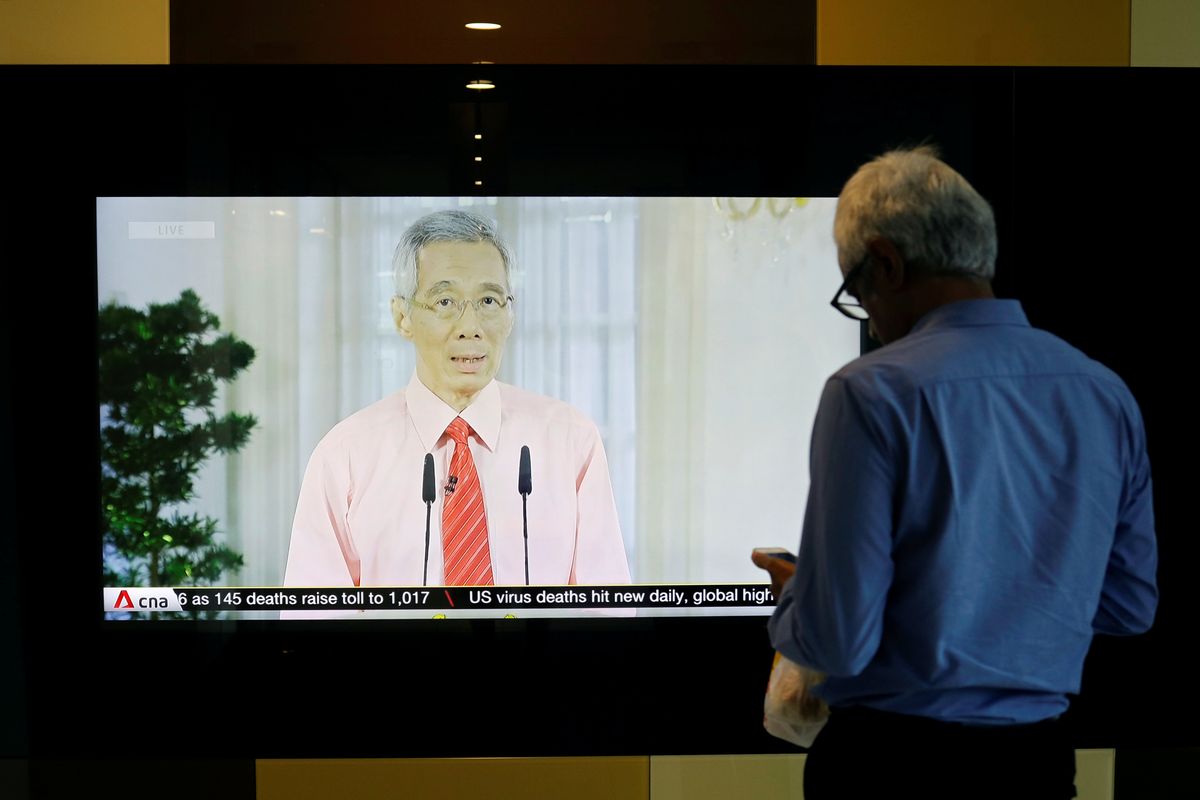 Singapore's "circuit breaker" lockdown: The Asian financial hub of Singapore has been held up as an example of a country that had the COVID-19 outbreak under better control than most. The chief of the World Health Organization chief even singled out Singapore for praise, commending its "all-government approach" to containment and mitigation of the deadly disease. But after experiencing its largest daily rise in new cases, it will now shutter schools, workplaces, and non-essential businesses for at least a month, in a move dubbed a "circuit breaker" to stop the disease's spread. The growth of "unlinked" or untraceable community infections is part of "very worrying trends," a government minister said Friday. Come Tuesday, Singaporeans will join half of humanity under stay-at-home orders. If even the countries that have done best at fighting coronavirus still have to take more drastic measures like this, it's a grim sign for what awaits the rest of the world.
---
Mossad's medical mission: The Mossad, Israel's top spy agency, is known for tracking down far-flung enemies and foiling plots through its sly undercover operations. Now, those crafty spooks have been assigned a new mission: procuring medical equipment from around the world to fight COVID-19. While Mossad officials confirmed that they have overseen the shipment of millions of medical masks and testing kits in recent days – as well as around 30 ventilators – they are staying mum on where the equipment is coming from. One Mossad agent told the Washington Post that at a moment when everyone is scrambling for the same diminishing supplies, "we are utilizing our special connections to win the race." Some observers have suggested the Mossad could be getting equipment from officially hostile Arab countries with which the agency has strong back-channel relations. But not all of the vaunted Mossad's efforts have gone well: when it ordered a huge number of coronavirus tests recently, it discovered that a lack of swabs made them unusable.
Coronavirus vs the strawberry harvest: With the spring strawberry crops just about ready to be picked, Germany will now allow farms to bring in some 80,000 seasonal agricultural workers, mainly from EU countries in Eastern Europe, reversing an earlier coronavirus-related ban on outsiders entering the country. The German agriculture sector had lobbied fiercely for the change, fearing that without its usual supply of labor, the upcoming spring harvest of fruits and vegetables would rot in the fields, leaving supermarkets short-stocked. Farms all across Western Europe are struggling with the same problem: coronavirus border closures have cut them off from an essential labor force. Some in Italy are even asking the government to open up more spots for non-EU farm workers. The seasonal workers who go to Germany will arrive by plane and will be subject to a 14-day quarantine period. Now, spare a moment to consider again the many ways in which the coronavirus crisis highlights the kinds of workers — and migrants — who are irreplaceable for the functioning of our societies and economies.