How can we help small businesses recover from the pandemic? Watch live today at 12 pm ET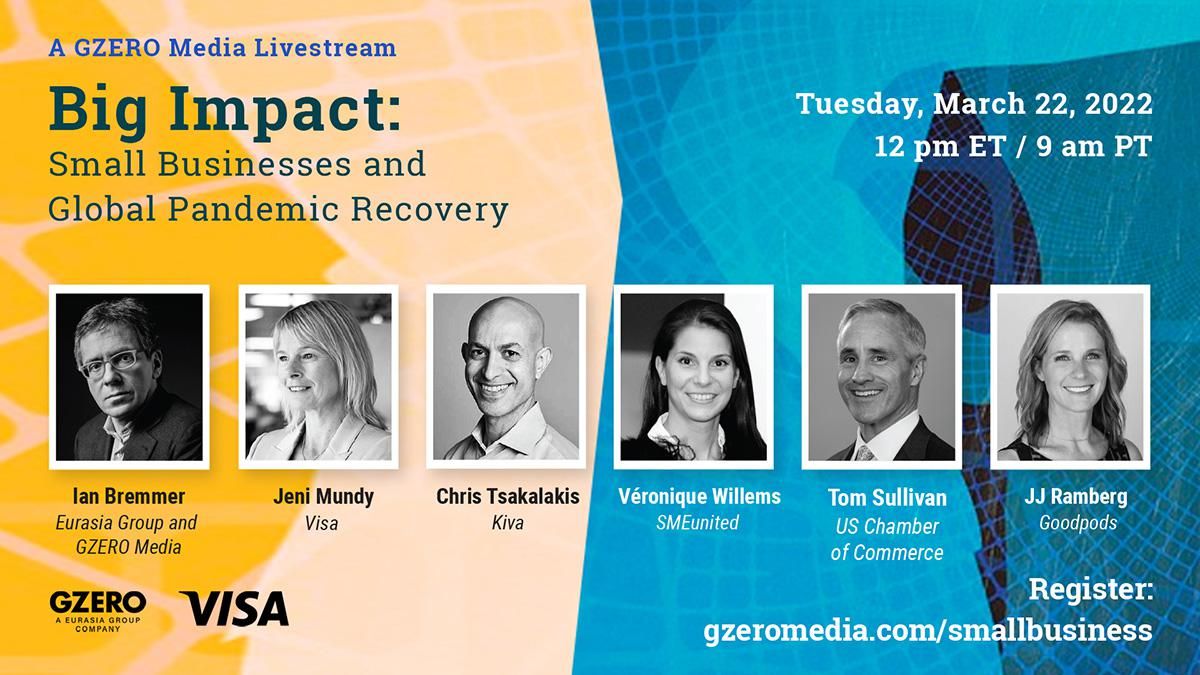 TODAY AT 12 PM ET: COVID-19 has changed the way we shop, work, and live. While tough for all of us, it's been brutal for small- and medium-sized businesses, which, according to the World Bank, make up a whopping 90% of all businesses and 50% of employment worldwide.
JJ Ramberg, co-founder of Goodpods and former host of MSNBC's Your Business, will moderate "Big Impact: Small Businesses and Global Pandemic Recovery," a livestream discussion about the path to stable, sustainable growth for small businesses.
Participants include:
Ian Bremmer, President and Founder, Eurasia Group and GZERO Media
Jeni Mundy, Global Head Merchant Sales & Acquiring, Visa
Tom Sullivan, VP of Small Business Policy, US Chamber of Commerce
Chris Tsakalakis, CEO, Kiva
Veronique Willems, Secretary General, SMEunited
---
Big Impact: Small Businesses and Global Pandemic Recovery
Tuesday, March 22, 2022 | 12:00 pm ET