Hard Numbers: North Korea lashes out, Cuba accepts US aid, UK/EU inflation skyrockets, Madagascar FM fired, MPs want Truss out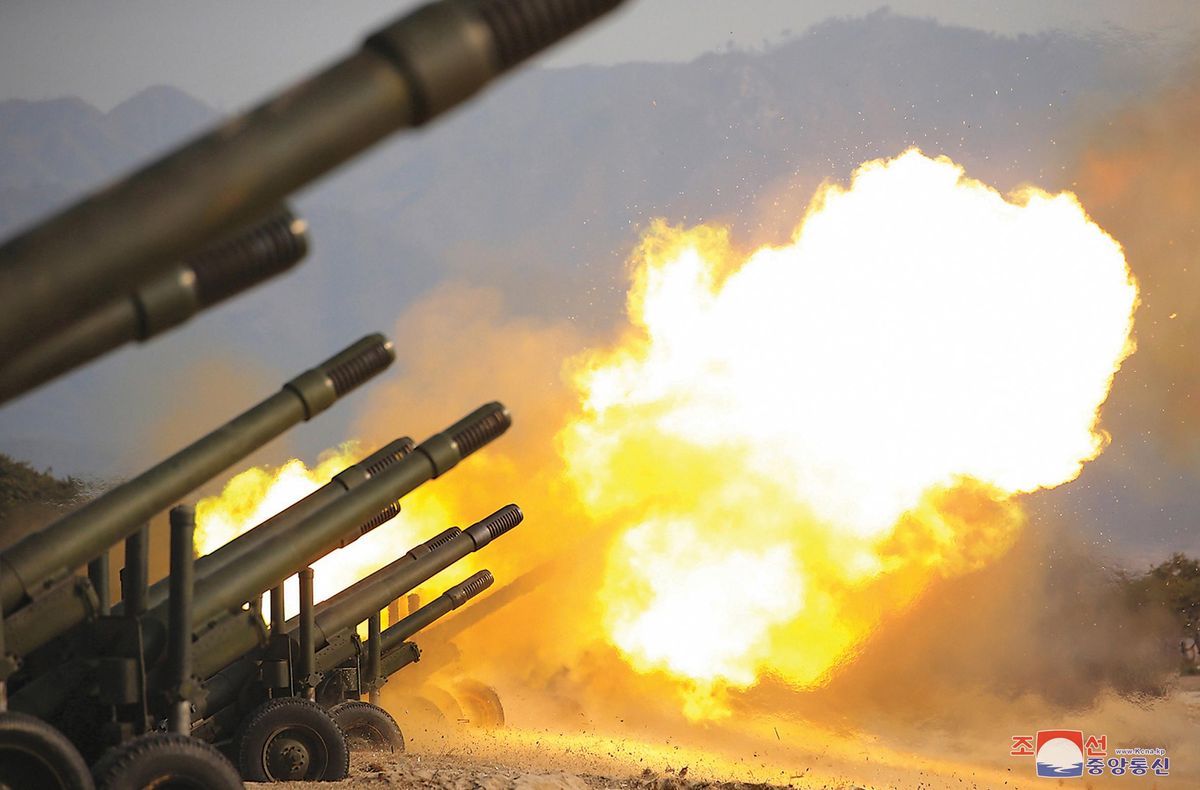 KCNA via REUTERS
350: North Korea has fired more than 350 rounds of artillery shells at a buffer zone that was established in 2018 to ease tensions over the disputed border with South Korea. Kim Jong Un is furious about Seoul's latest military exercises, which include joint drills with US and Japanese forces.
---
2 million: Cuba has accepted a US offer of $2 million in humanitarian assistance to help the island recover from Hurricane Ian. The storm knocked out the power last month, sparking rare protests against the socialist regime.
10.1 & 10.9: UK year-on-year inflation reached 10.1% in September, yet another 40-year high, while Eurozone inflation jumped to 10.9%. Rising prices might give both the Bank of England and the European Central Bank no choice but to keep jacking up interest rates until inflation is brought under control.
143: Madagascar's foreign minister was canned for being one of the 143 UN member states that voted against Russia's annexation of four Ukrainian regions. The southern African island nation had until now always abstained on UN resolutions about the war in Ukraine, like many of Moscow's friends on the continent.
13: That's the number of British MPs who've already called for embattled Prime Minister Liz Truss to resign. Truss is now hanging on to a thread after a chaotic vote in the House of Commons and the departure of Home Secretary Suella Braverman.
This article comes to you from the Signal newsletter team of GZERO Media. Sign up today.