Hard Numbers: Pakistani winter tragedy, Nigerian bandits, Tianjin testing, Saudi princess free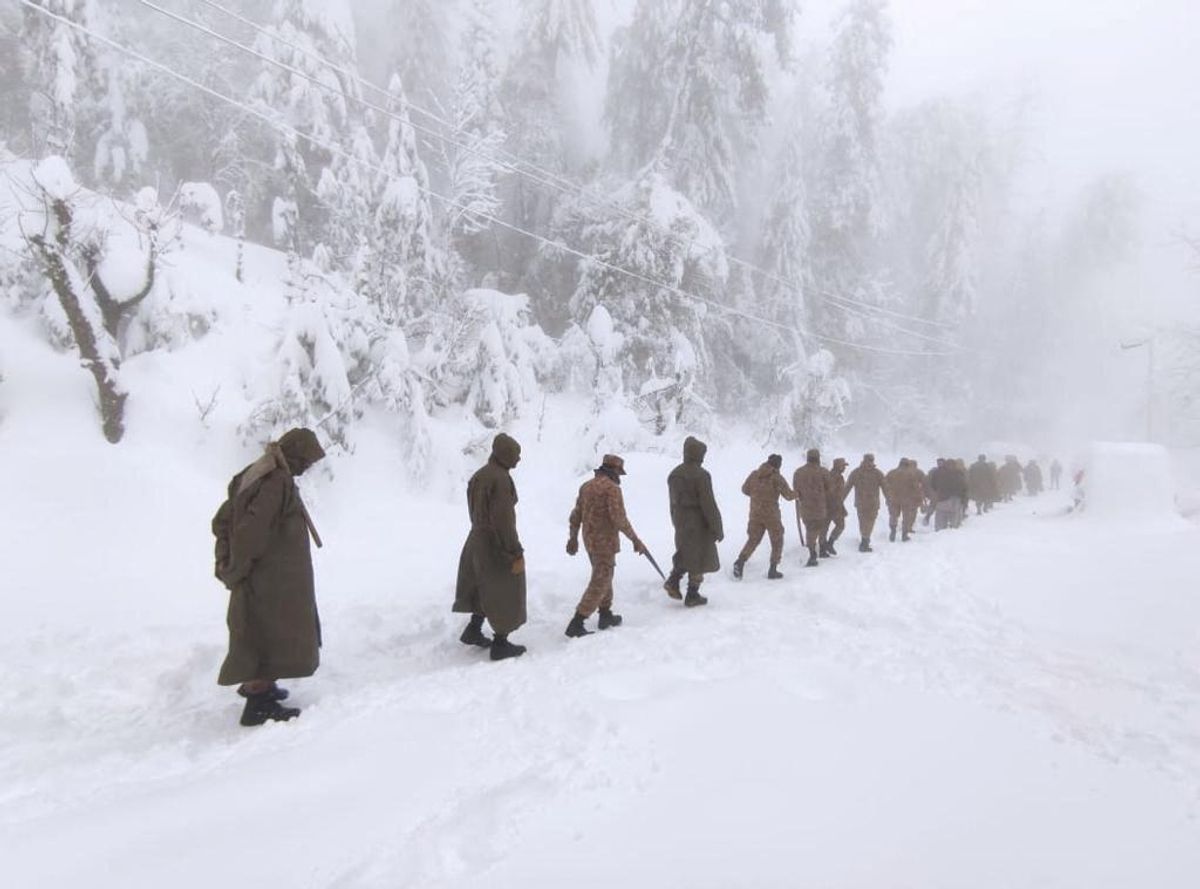 Inter Services Public Relations (ISPR)/Handout via REUTERS
22: The scenic Pakistani hill station of Murree , about an hour's drive from Islamabad, is a staple honeymoon destination and resort for holiday travelers. But on Saturday, at least 22 people, mostly tourists, were killed by a blizzard that trapped thousands on the single highway to the city. Authorities were blamed for not issuing weather advisories, nor coming to the aid of those stuck in their cars for hours.
---
200: Attacks by outlaws in northern Nigeria have spiked in recent days, with 200 people reportedly killed by motorbike-riding "bandits," as local authorities call them, in response to military airstrikes against their hideouts in Zamfara state. The gangs have now been officially labeled "terrorists" by the Nigerian government.
14 million: The Chinese city of Tianjin is gearing up to test its 14 million residents in the next two days after discovering 20 COVID infections, including two with the omicron variant. China's zero-COVID policy — which entails a full lockdown of Tianjin until everyone tests negative — will be tested during the upcoming Lunar New Year and especially the Beijing Olympics.
3:
A Saudi princess and her daughter were
released
from jail after nearly three years. Princess Basma bin Saud, 57 and the youngest daughter of the late King Saud, was never charged with any crime but she was a known critic of the Saudi regime.