Hard Numbers: Russian horses for Kim, Delhi's toxic air, no dirty bomb in Ukraine, fake Americans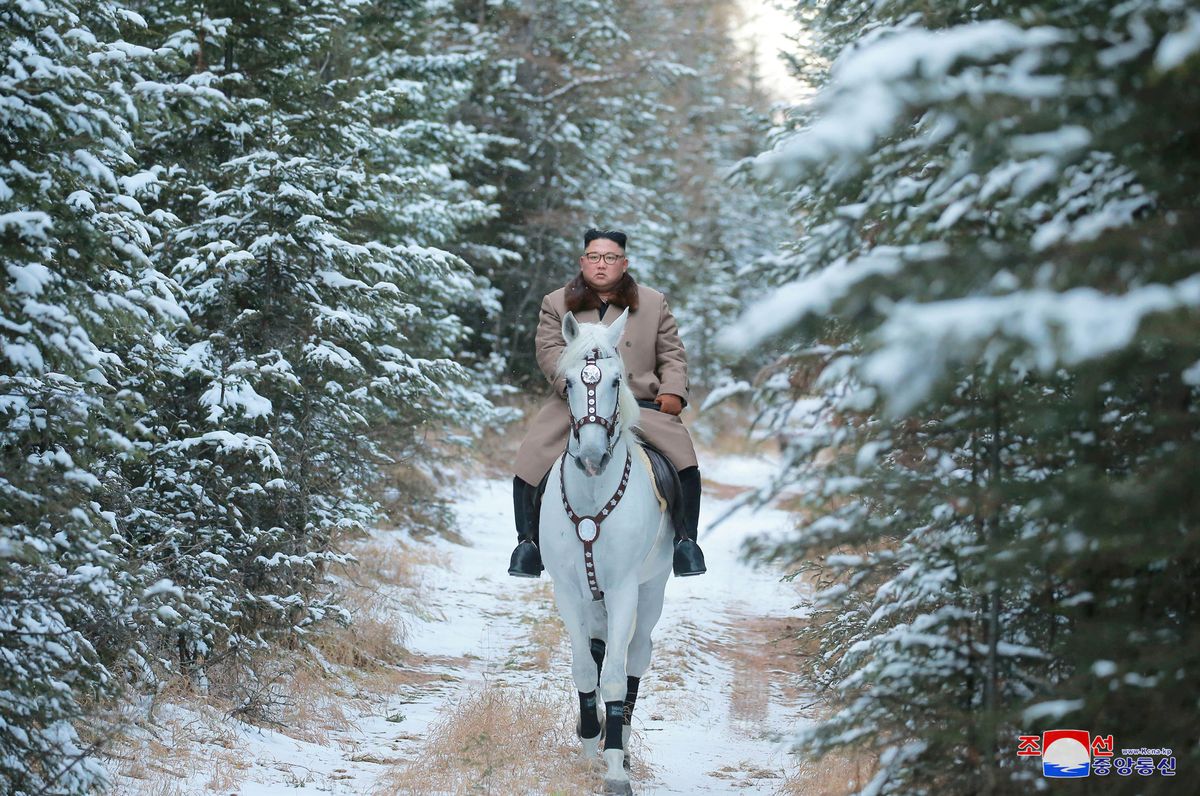 KCNA via REUTERS
30: Russia and North Korea have resumed rail travel for the first time since the pandemic began. Guess what the first cargo was? Food? Fuel? Medicines? Nope — 30 thoroughbred Russian horses, which Kim Jong Un famously loves to ride to look uber-cool in the snow.
---
500: Thanks to nearby farmers burning crop stubble, air pollution in Delhi has now gotten so bad that the concentration of dangerous inhalable tiny pollutants known as PM2.5 is above "severe" levels of 500 in parts of the city. Of course, it's gotten political, with the AAP party — which runs India's capital — and PM Narendra Modi's ruling BJP party blaming each other for the toxic air.
3: After checking out three nuclear sites in Ukraine, the UN nuclear watchdog found no signs of the "dirty bomb" that Moscow claims Kyiv wants to detonate. Russians and Ukrainians are waging an information war to persuade the world that the other side is planning to commit the atrocity.
5:
A BBC reporter came up with
five archetypes of Americans
and gave them each their own social media account in order to better understand US politics — and Big Tech's influence on voters — ahead of the Nov. 8 midterm elections. The experiment has sparked a fierce debate among those who think it's unethical journalism and those who value learning how social media companies target voters.
What do you think? Tell us
here
.