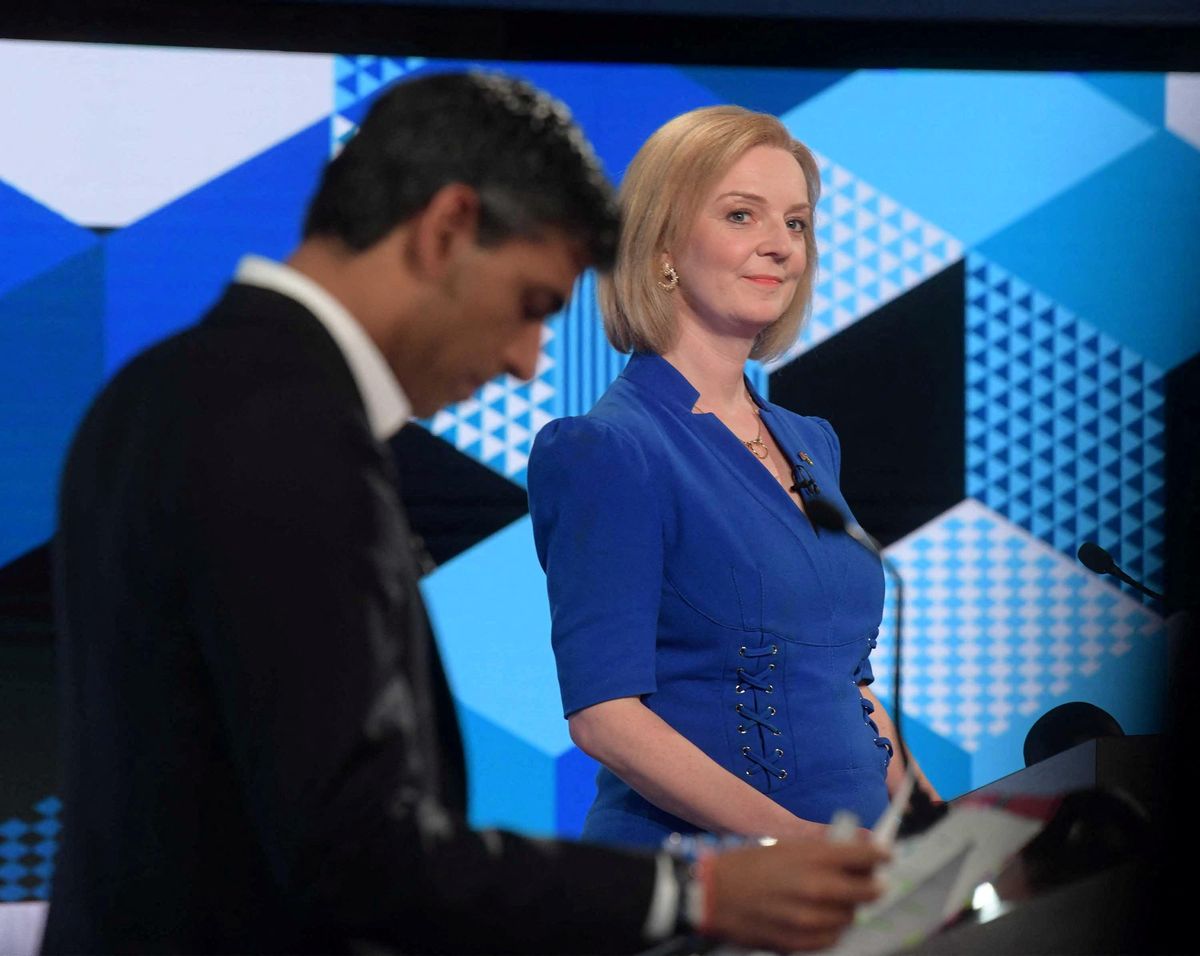 Reuters
The race to become the UK's next prime minister has reached a crucial moment.

Though one new poll suggests Rishi Sunak may have cut into her sizeable lead, Liz Truss is still considered the likeliest choice to win the nationwide vote of Conservative Party members to lead the party and serve as PM, at least until the next national elections. A crucial endorsement from former rival Penny Mordaunt has boosted Truss still further.
---
The final result won't be announced until September 5, but Sunak knows this week will be critical for the outcome. "Conservative Party voters tend to send their ballot papers back as quickly as possible," says Eurasia Group's top Europe analyst Mujtaba Rahman, and senior party officials hoping for cabinet posts can shape voter perceptions of the race with early endorsement of the likely winner – as former leadership rival Tom Tugendhat and Defence Secretary Ben Wallace have recently done. Many of the 160,000 Conservative Party voters, looking ahead to August holidays, may stop paying attention after this week's head-to-head debate. "Unless Sunak can use public appearances this week and a televised debate on Thursday to slow her momentum," Rahman says, "Truss looks to be headed for Number 10 [Downing Street]."
The frontrunner: Truss is a talented political veteran who has served as both post-Brexit international trade secretary and foreign minister. Her supporters say she's "Boris without the baggage," a team player untainted by the scandals that brought down outgoing prime minister Boris Johnson. Her critics claim she's a politician without principle. During the 2016 Brexit referendum, she voted for the UK to remain within the EU, but the opportunity to serve in Johnson's government led her to become a hardline Brexiteer.
That ideological flexibility has so far served her well in this race. "Though she's the UK's longest continuously serving cabinet minister," Rahman notes, "Truss has managed to present herself as the change candidate while casting Sunak as the status-quo option."
Sunak's slide: The eldest son of Indian immigrants, best known for serving as Chancellor of the Exchequer, Britain's chief financial officer, isn't giving up. His backers say many voters remain persuadable. One recent poll has him well within striking distance, and Truss can still help by committing an unforced error or two.
Though he's attacked Truss's crowd-pleasing promises of tax cuts in a time of already high inflation as "fairytale economics," he's now proposed tax cuts of his own, though more modest and rolled out over several years. Sunak has also begun to echo her condemnations of "woke nonsense" to broaden his appeal among culture war conservatives. He continues to insist he's more likely than Truss to lead the Conservative Party to a national election victory.
If Sunak can't boost his poll numbers soon, he'll likely face pressure from party heavyweights to quit the race and endorse Truss for the sake of party unity. So far, he shows no signs of searching for a graceful exit, but the sense of urgency within his campaign continues to rise.