October 03, 2021
What We're Watching: Inflation's impact on energy, climate, and… pasta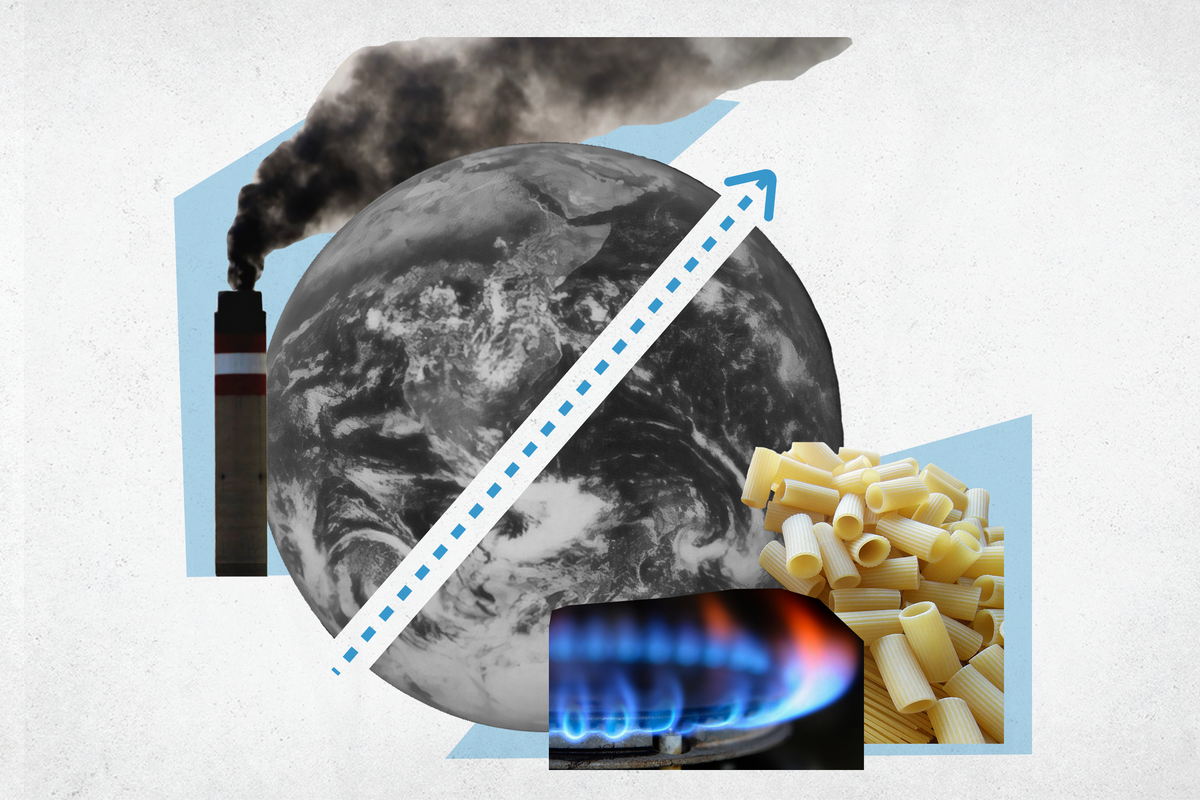 Energy price surge + winter = ? Natural gas prices are at all-time highs in Europe. In the US, they've gone to a 14-year peak. With demand from post-COVID economies outstripping supply, and winter coming, bills for heating and electricity could soar — and drive up inflation on both continents. Fears about natural gas have, in turn, caused a run in oil markets, driving crude prices to three-year highs as well. Meanwhile, restrictions on using coal have contributed to blackouts in China, causing some exporting factories there to slow production just ahead of Christmas season, when demand for Chinese-made consumer goods soars. More holiday demand chasing fewer gadgets and clothes would mean higher prices. And then of course there's the question of how to tackle inflation while promoting climate change policies that are meant to reduce emissions…

---
Will inflation affect climate goals? In the lead-up to COP26, a big UN climate summit, governments and corporations are questioning whether a hasty transition to green policies might further increase prices of things like air travel, contributing to the inflation problem. The European Central Bank says that slashing carbon emissions to net zero by 2050 could have unpredictable impacts on inflation, but ECB President Christine Lagarde says it's "the least of our worries, " and will allow inflation to rise beyond its usual 2 percent target while the bloc meets its climate goals. After all, inflation is not the only cause of the current spike in food prices, which are also driven by climate-change induced bad weather destroying farmers' crops in many places. But as governments push for decarbonization, many industries will have to change how they make things, likely driving up costs. Still, large economies like the US, the UK, and China seem committed to the move to a more sustainable world, saying that boosting energy efficiency could lower household heating bills, while more fuel-efficient vehicles could cut consumer costs in the long term.
Do you like pasta?
We like it too, and we're not alone. It's
hugely popular
around the world – from Brazil and Chile to the Philippines, to South Africa and Tunisia, as well as across Europe and the US. Its popularity isn't a mystery. It's easy to find, easy to make, goes with lots of other types of food, and is (usually) inexpensive. But to prepare all that pasta, we need semolina, the flour most often used to make many forms of noodles. And to make semolina, we need durum wheat. But extremely hot and dry weather will cut the export of
durum wheat from Canada
, the world's lead supplier, by almost a third. Add a lousy wheat crop in Italy, where the consumption of pasta is not unknown, and you've got supply cuts, and therefore higher prices, for one of the world's most popular foods and a dish that low-income people can usually afford. The price of durum wheat is now
up 90 percent
.