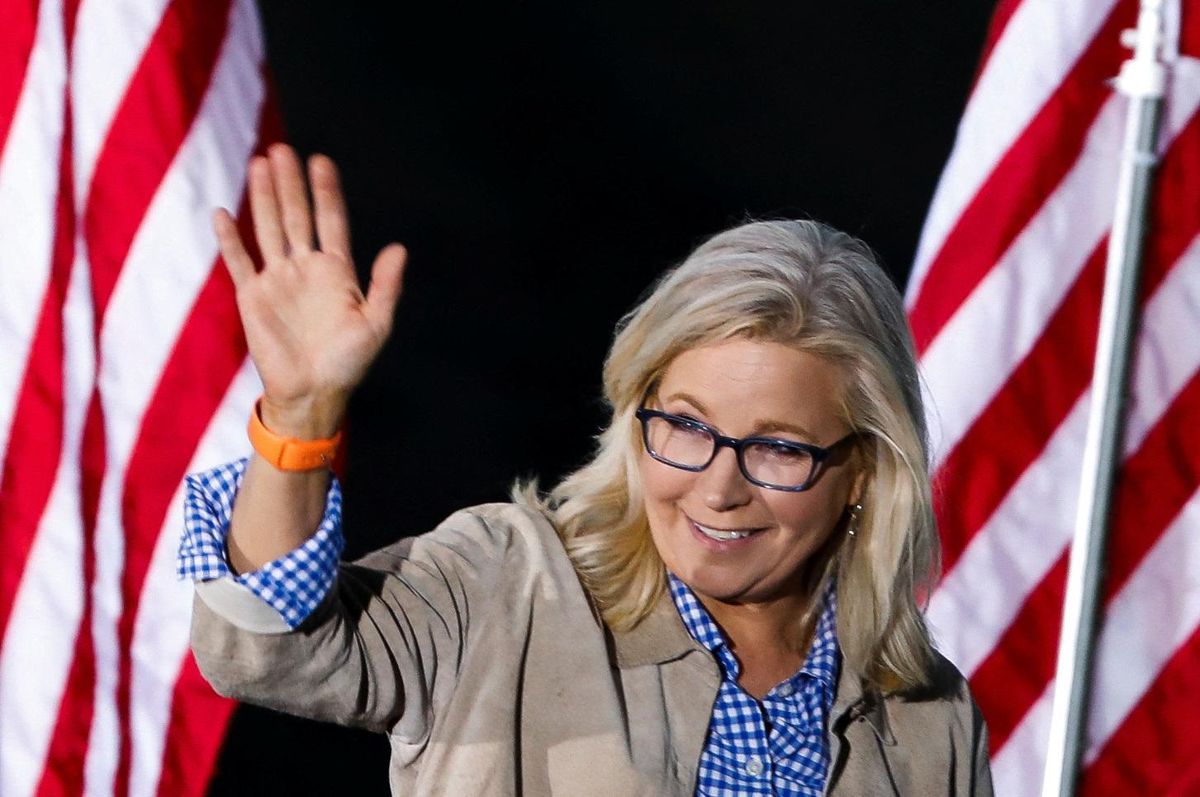 REUTERS/David Stubbs
Congresswoman Liz Cheney has said that "there has never been a greater betrayal by a President of the United States of his office and his oath to the Constitution" than Donald Trump's bid to overturn the results of the 2020 US presidential election. And now she has paid the full price for that conviction.

Cheney's defeat in this week's Republican primary election for Wyoming's lone House seat made news for two big reasons. First, it closed the book on the "Donald Trump impeachment revenge tour." (Of the 10 GOP congressmen who voted to impeach Trump, four were defeated for re-election by Trump-endorsed challengers, four announced their retirement, and just two have survived.) In other words, Trump's grip on his party remains strong. Second, it opens the next chapter of Liz Cheney's increasingly interesting political career.
---
Following Cheney's 37-point loss to a Trump-endorsed rival, the former president said he had relegated Cheney to "political oblivion." Cheney has other ideas. Within hours of her landslide loss, she converted her House campaign, called "Liz Cheney for Wyoming," into a leadership committee. Its purpose? "To mobilize a unified effort to oppose any Donald Trump campaign for president," her spokesman told Politico.
That could mean she'll run for president. Or maybe she'll simply spend millions of dollars to attack Trump in the media. The House Committee on the Jan. 6 Capitol riot continues, and Cheney's starring role on that stage will remain central to the drama.
But this story can't be reduced to a simple question of whether she's politically strong enough to oust Donald Trump from the commanding heights of Republican Party politics. Her impact on the 2024 US presidential race will be complicated. It could even inadvertently help Trump win back the White House.
For those not following this American political soap opera, Liz Cheney is the daughter of former Vice President Dick Cheney, the most powerful powerbroker within the last generation of Republican Party politics. Liz Cheney, now finishing her third term in Congress, was once a central figure in the House GOP leadership and a lead contender to one day become Speaker. Then she became one of just two Republicans willing to work on the committee investigating the Capitol riot of Jan. 6, 2021. Opposition to Donald Trump ended her House leadership position and has now cost Cheney her seat in Congress.
Cheney's high profile and the millions she can raise to thwart Trump's bid to win back the White House now give her three main options.
First, she could run for the Republican Party's nomination for president. If Trump runs, as expected, Cheney has virtually no chance of beating him. A recent poll showed that just 14 percent of Republicans had a favorable view of her compared with two-thirds with an unfavorable one.
She could win enough early support, however, to claim a place on the debate stage to directly attack the former president with powerful arguments that conservative voters may not have heard from conservative cable and online media. Even if she can't defeat him, she could weaken Trump enough that other candidates, freed from the burden of attacking Trump themselves, could beat him.
But the few votes she'd likely win would underline the futility of her campaign, and she might end up splitting the anti-Trump vote to Trump's advantage and making other candidates look weak for not fighting as she has.
Second, she could run for president as an independent. By targeting her message and her money at a few closely contested districts within a few crucial swing states, she could try to cost Trump a close election.
There's no guarantee, however, that she won't take more votes from anti-Trump independent voters who might otherwise back President Biden or some other Democrat than from Trump.
Third, she could limit her role to media gadfly. By targeting an anti-Trump message at swing voters in swing states without presenting herself as a candidate, she could undermine Trump without inadvertently stealing votes from his opponent.
The bottom-line: There's no helpful historical precedent here. There has been no famous, well-financed presidential candidate whose sole stated purpose was to prevent another candidate from winning.
Like so much else from the Trump era of American politics, we won't know exactly what might happen until it starts to happen. Liz Cheney, the daughter of a political powerbroker father and an historian mother, knows that very well.