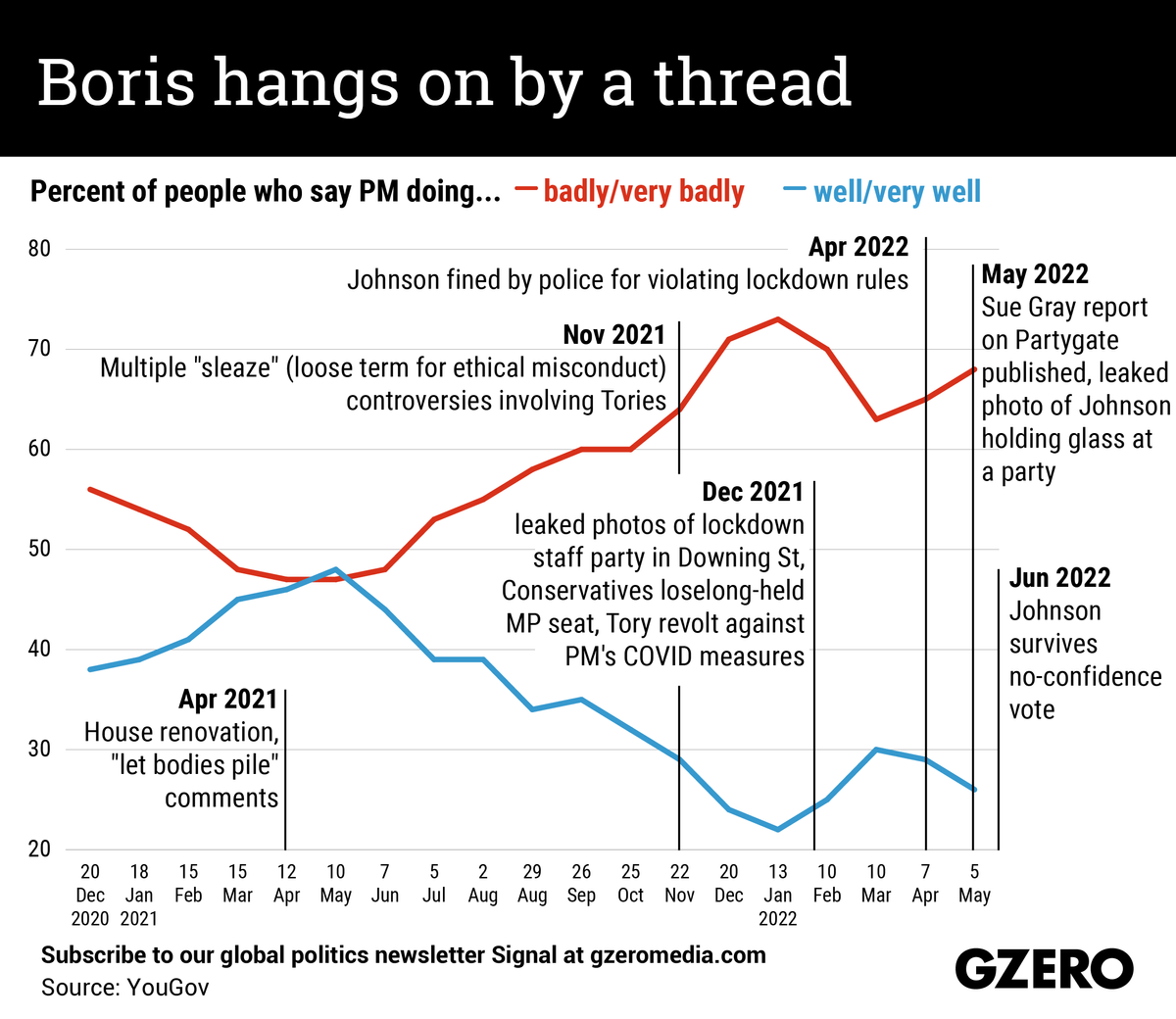 Ari Winkleman & Annie Gugliotta
Boris Johnson is famous for weathering controversy — from alleged affairs to partygate — often emerging stronger than before. But since taking office, the British PM has been caught in so many political scandals that most Brits, and many in his own Conservative Party, have now turned against him. Still, Johnson narrowly survived a no-confidence vote on Monday and lives to fight yet another day. We take a look at his approval ratings as prime minister, highlighting a few of the dramas that have eroded his popularity.
This comes to you from the Signal newsletter team of GZERO Media. Subscribe for your free daily Signal today.