The Graphic Truth — WAR! Who is it good for?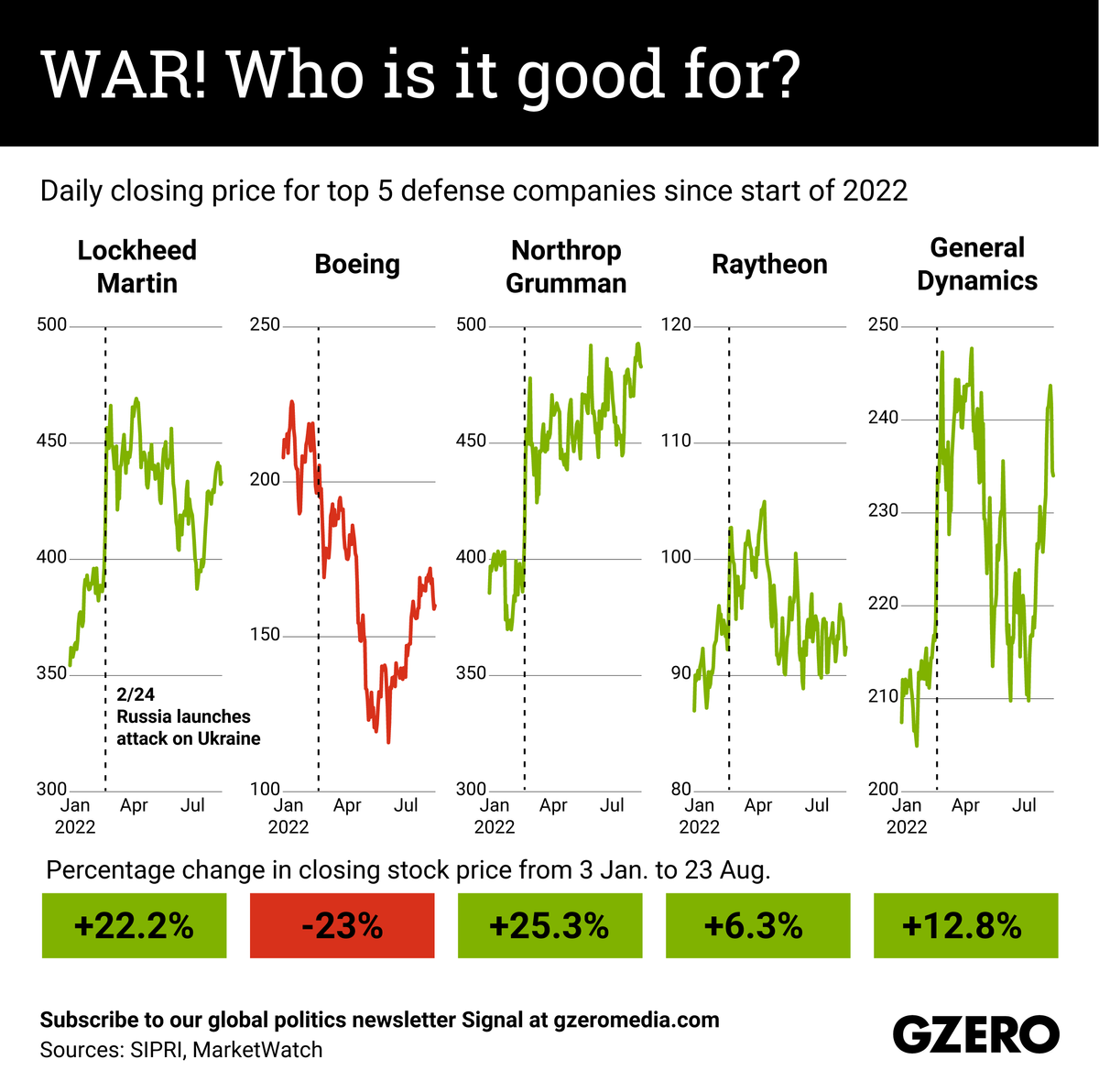 Ari Winkleman & Luisa Vieira
For arms manufacturers, war is great for business. Even before Russia invaded Ukraine six months ago, global military spending was already on an upswing, to the tune of $2 trillion last year. Now, the US and its allies are splashing around a lot of dough to send the Ukrainians weapons to defend themselves against the Russians — to the delight of anyone who owns shares of the companies that make those arms. We take a look at how the stock prices of the world's top listed defense companies have performed in 2022 so far.