The Graphic Truth: US interest rates vs. inflation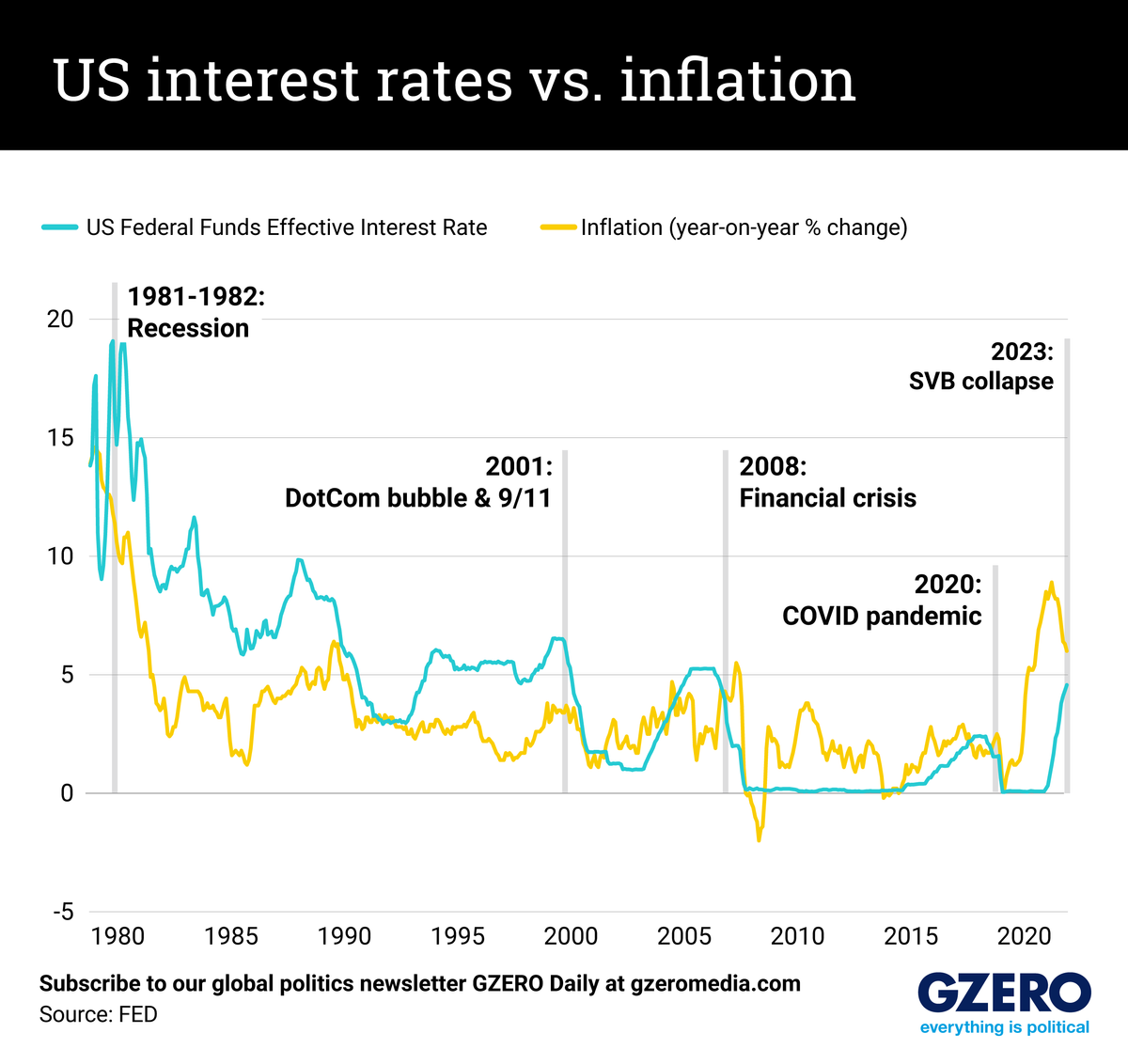 Luisa Vieira
All eyes are on the US Federal Reserve, as it is set to announce Wednesday whether it'll raise interest rates amid the recent banking turbulence.
The Fed's decision will hinge on what central bankers think is a bigger priority: fighting inflation or stabilizing the financial sector following the recent collapses of Silicon Valley Bank and Signature Bank.
While it could stay the course in its inflation fight with another rate hike, the Fed is coming under growing pressure to ease investors' anxieties by leaving interest rates be. But doing that risks giving in — temporarily, at least — to lasting inflation. The longer the Fed waits to control rising prices, the worse chance it has to reach its 2-3% inflation target without triggering a recession.
Also, high-interest rates are partly to blame for the recent financial turmoil on both sides of the Atlantic. Right-leaning critics argue that near-zero rates for too long made lending too cheap. Meanwhile, some on the left say that raising rates too quickly made borrowing too expensive, hurting the balance sheets of banks like SVB.
What do you think the Fed's next move should be? Let us know here.