UK election landslide: So is Brexit decided now?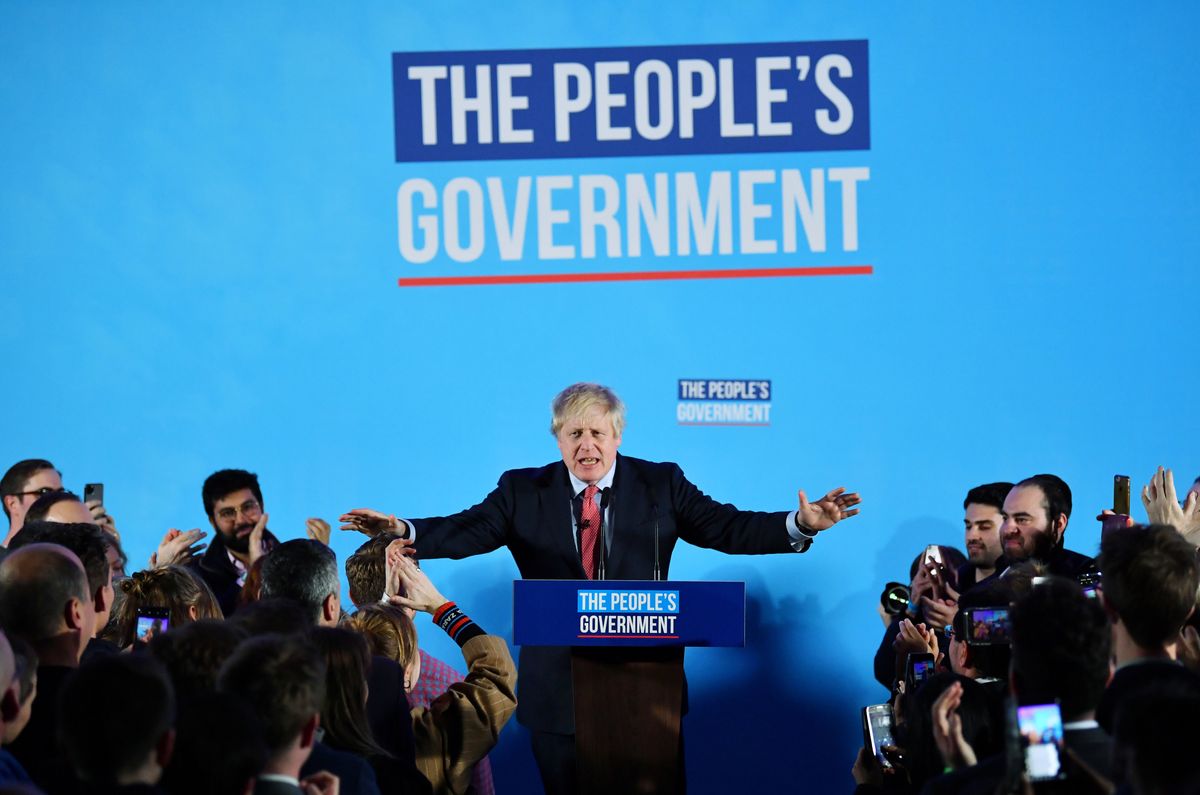 In the end it wasn't even close. British Prime Minister Boris Johnson's Conservative Party won a stunning victory in the UK's snap elections yesterday, taking at least 364 seats out of 650, delivering the Tories their largest majority since 1987.

Johnson read the public mood correctly. After three years of anguish and political uncertainty over the terms of the UK's exit from the European Union, he ran on a simple platform: "Get Brexit Done." In a typically raffish late-campaign move, he even drove a bulldozer through a fake wall of "deadlock." Despite lingering questions about his honesty and his character, Johnson's party gained at least 49 seats (one seat still hasn't been declared yet).
---
His main rival, Labour Party leader Jeremy Corbyn, promised a second Brexit referendum but focused mainly on a socialist program to improve healthcare and reduce income inequality. Dogged by a sloppy campaign and charges of anti-Semitism, he won Labour just 202 seats, losing 60. He has already said he'll step down as party chief. The decisively anti-Brexit Liberal Democrats took just 11 seats. Their leader, Jo Swinson, is out too.
With turnout of more than 67 percent, the landslide gives Johnson a clear mandate to pull the UK out of the EU on his terms. He will be the most powerful British Prime Minister in years.
There are now two big things we do know and two that we still don't.
Who will run the next British government? The Conservative Party, alone. For the past 30 months, they've had to rely on support from Northern Ireland's Democratic Unionist Party (DUP) in order to govern. The DUP's views on the famously complex Irish border issue have limited the Conservatives' room for maneuver on Brexit. Not anymore.
Is Brexit is going to happen? Yes. Johnson will easily win parliamentary approval for the Brexit deal that he negotiated with Brussels earlier this fall. Once that's done, the UK will leave the European Union by 31 January 2020, the (thrice-extended) deadline to do so.
But what sort of Brexit will it be? Too soon to say. The deal Johnson struck with the EU in October covers important things like the so-called "divorce bill" (the tab that London will pay to Brussels to cover existing and future obligations) and the Irish border. But there's still no UK-EU agreement on key issues like trade ties, military and security relations, and digital privacy rules.
Those are supposed to be set by the end of 2020, but there isn't even a laughing chance that this deadline will be met. Just crafting a trade deal covering annual commerce worth more than half a trillion dollars could take years. Both sides will almost certainly agree to an extension by next summer.
What's the lasting impact of Brexit on British politics? Another unknown. For the past three years, Brexit was the single most important issue in the UK, wrenching open deep divides within the major political parties and scrambling voters' political loyalties. But once Brexit is done – even if unhappily – what will come next?