What We're Watching: Australia hearts coal, Egypt emergency lifted, US lobbies for Taiwan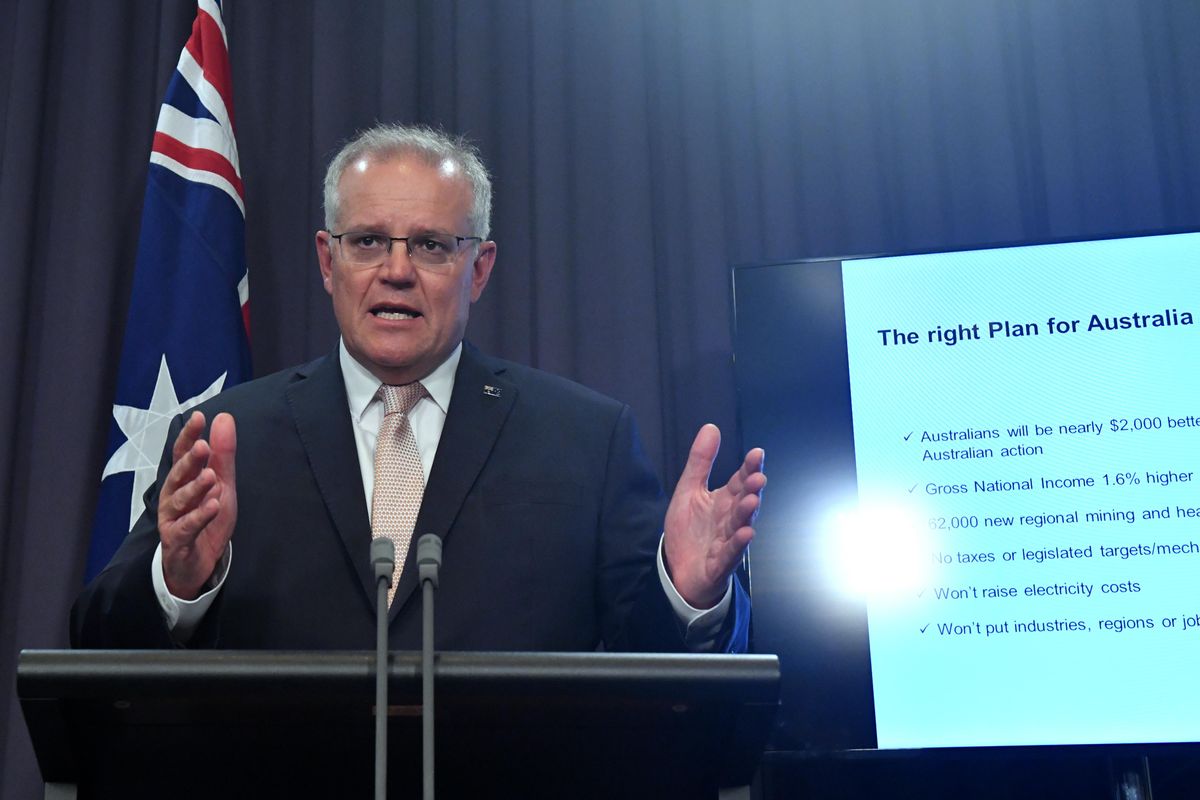 Australia's underwhelming climate pledge: After waffling on whether he'd attend COP26, Prime Minister Scott Morrison now says Australia will achieve net zero carbon emissions by 2050. But there's a catch: the scheme would not involve overhauling the country's lucrative fossil fuel sector. The PM also stopped short of making ambitious targets by 2030, one of the key objectives of COP26. Australia is one of the world's top coal-producing countries and has one of the biggest carbon footprints per capita, but its government has long dragged its feet on climate change — mainly because fossil fuel exports are a boon for the economy. "We won't be lectured by others who do not understand Australia," Morrison said in response to criticism about his government's weaker-than-hoped-for pledges. While the US has pledged to halve its carbon output by 2030, and the EU says it will reduce greenhouse gas emissions 55 percent from 1990 levels by 2030, Australia is aiming for a mere 26 percent cut on 2005 emissions in that period.

---
Sisi lifts four-year state of emergency in Egypt: You might be surprised to learn that a state of emergency has been in place in Egypt since 2017, allowing the authorities to make arbitrary arrests and search people's homes without a warrant. Freedom of the press and assembly have also been curtailed. Now, strongman President Abdul Fattah el-Sisi, who led the overthrow of the Muslim Brotherhood government in 2013, has lifted the measure put in place after a series of Islamic State attacks on mosques and Coptic churches killed hundreds of Egyptians. El-Sisi, a security hawk, said that he made the move because Egypt had become an "oasis of security and stability in the region." Egypt has long been battling an Islamist insurgency in the northern Sinai Peninsula that has at times spread to other parts of the country. Though the Egyptian military has made massive gains there recently, dramatically improving the security situation, some violence persists.
US defends Taiwan at the UN: US Secretary of State Tony Blinken on Tuesday demanded Taiwan be allowed "meaningful participation" at UN agencies, just as China, which sees the island as part of the mainland, celebrated 50 years of membership at the UN. Washington says China's exclusion of Taiwan undermines UN bodies like the World Health Organization, which kept the island out of its COVID information loop due to strong pressure from Beijing. But Xi Jinping is as likely to tolerate Taiwan acting independently at the UN as he is to restore democracy to Hong Hong or play nice with the Uyghurs in Xinjiang. Still, the Americans know that Taiwan is such a sensitive issue for China and that any gesture of US support is sure to rile up Xi (perhaps that's the point). This also comes just days after Biden blurted out that America would defend Taiwan from a Chinese attack, reversing more than four decades of US "strategic ambiguity" on the issue: recognize the mainland yet also promise to help Taiwan defend itself.