The Graphic Truth: As US arms Taiwan, China arms itself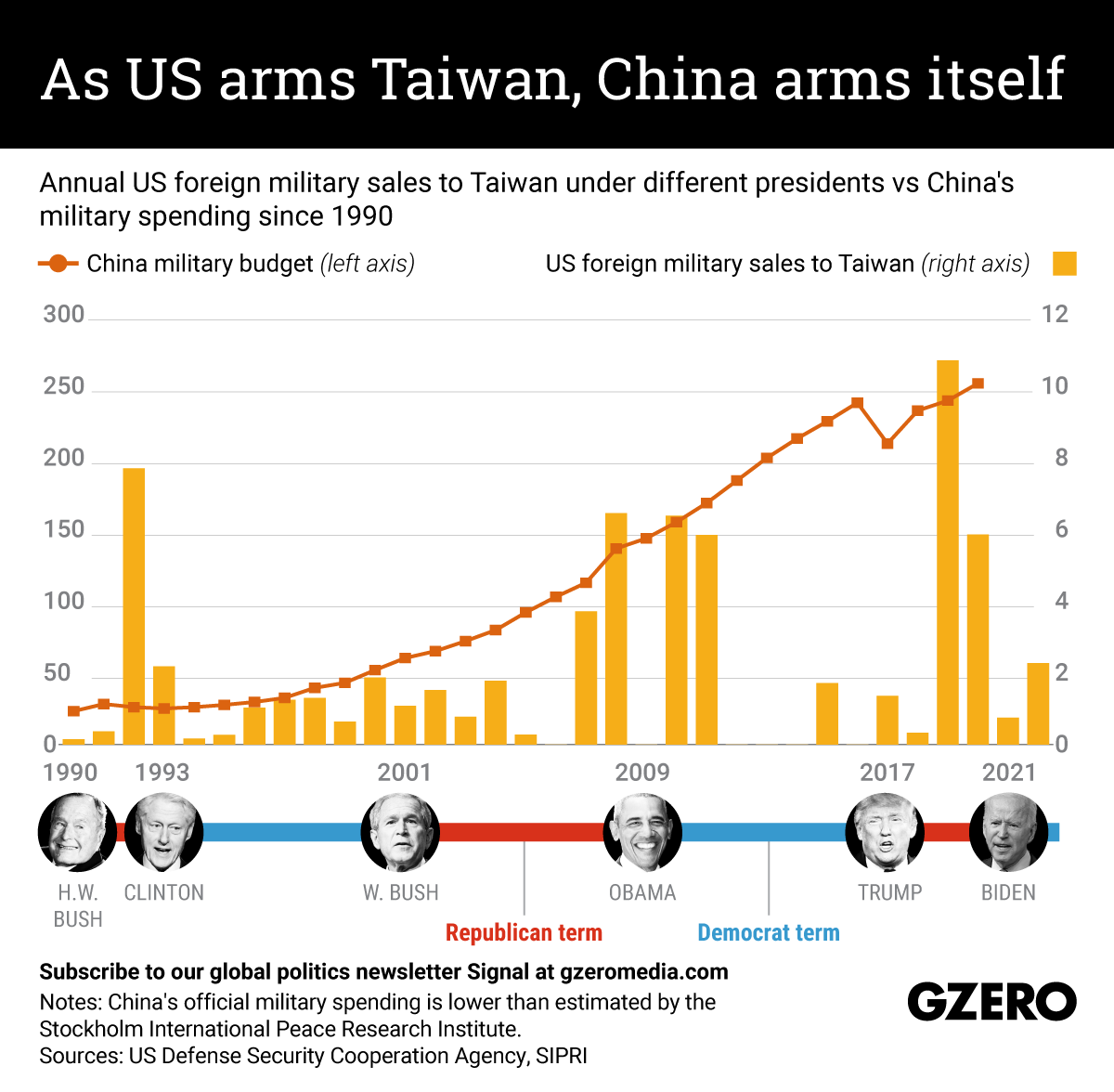 Gabriella Turrisi
The White House announced on Friday that it plans to sell Taiwan $1.1 billion worth of new weapons, its biggest arms sale to the self-governing island since President Joe Biden took office. It's also the first since China upended the status quo in the Taiwan Strait in response to US House Speaker Nancy Pelosi's uber-controversial trip to Taipei.
For decades, the US has sold weapons to Taiwan over China's strong objections. While Beijing claims the island is part of the People's Republic of China, Washington does not take a position on the question of Taiwan's sovereignty, holding that the issue should be resolved peacefully by both sides — while supporting Taiwan's self-defense capabilities. But tensions between Washington and Beijing over Taiwan have been rising as the US-China relationship deteriorates more broadly.
If China were to someday invade Taiwan — which it regards as a renegade province that sooner or later will be brought under mainland control — would the US come to the island's defense? A 1979 law provides "strategic ambiguity" on whether America would have to do so. In the meantime, US arms sales have bolstered Taiwan's defense deterrent while China's military budget has skyrocketed.
We take a look at US military sales to Taiwan compared with China's own defense spending since 1990.