What We're Watching: Crypto chaos, China-El Salvador trade, inflation across the Atlantic, Biden-Xi meeting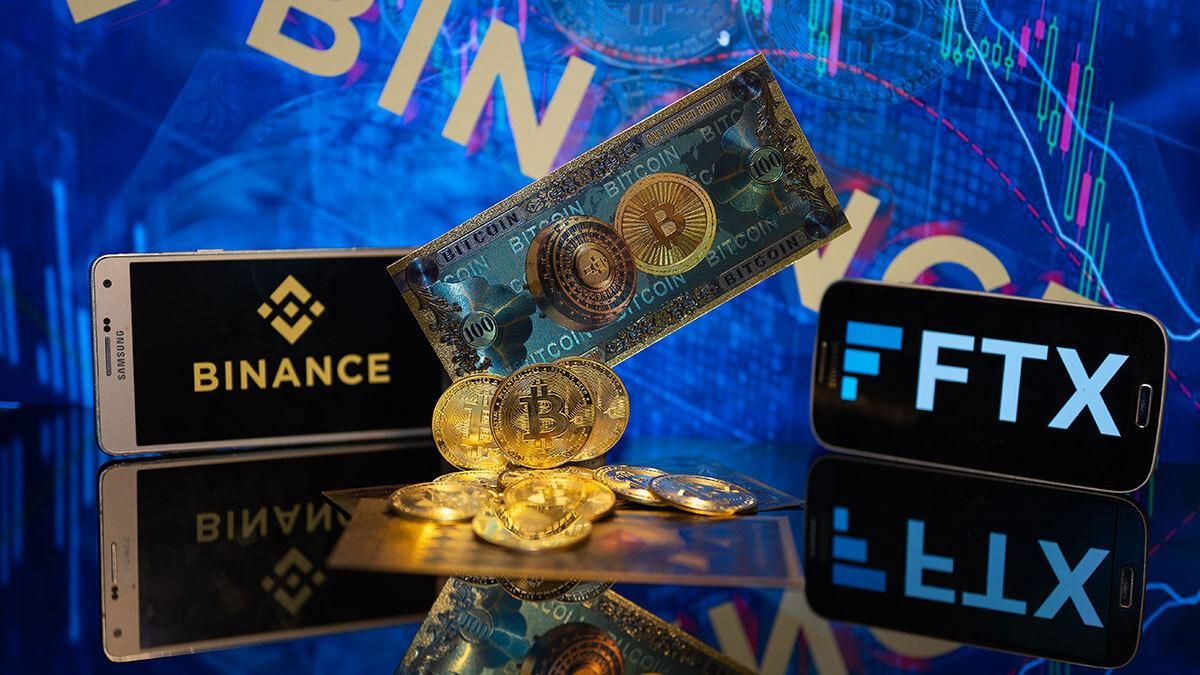 Reuters
Is this crypto's Lehman moment?
The crypto market's bad run got even worse this week after FTX, a major crypto exchange, imploded. Headed by billionaire crypto-star Sam Bankman-Fried, FTX was revealed to be in a dire financial position earlier this week, and Binance, the largest exchange and an FTX competitor, considered bailing FTX out, but dropped the idea at the eleventh hour when it became clear FTX was insolvent and its customers couldn't withdraw assets. Federal investigators are now looking at Bankman-Fried to find out whether his company violated financial regulations. Not only did Bankman-Fried lose more than 90% of his $16 billion fortune in mere days, but the news also sent the broader crypto and stock markets into a tailspin. Bankman-Fried, a big Democratic donor, had been making inroads in recent months with lawmakers on Capitol Hill to shape regulation with favorable terms for the crypto industry. But lawmakers and other crypto lobbyists will now want to distance themselves from the crypto king facing serious allegations of financial impropriety.
---
China and El Salvador talk trade
China and El Salvador will soon begin negotiations on a free trade deal, Beijing said on Thursday. The relationship is a new one. It was only four years ago that San Salvador cut ties with Taiwan in order to establish formal relations with China. Since then, El Salvador has signed onto Beijing's ambitious Belt and Road Initiative, and China has agreed – in principle at least – to invest in a number of infrastructure projects in the Central American country, including a sports stadium, water treatment plants, and a $40 million cultural center in the capital. El Salvador's democracy-flouting President Nayib Bukele needs all the economic help he can get after pinning the country's economic revival on cryptocurrency, which is clearly not having a very good run. Washington has had to tread carefully with the norm-defying Bukele – China's bid to rival US influence in Latin America gives the young populist leader options.
Inflation: good news in the US, bad news in Europe
The US economy got some good news on Thursday: Monthly inflation in October dropped to 7.7%, down from 8.2% in September, and is now at its lowest level since January. This suggests that the US Federal Reserve's ongoing efforts to rein in inflation are working. But across the Atlantic, it's a different story. As the war in Ukraine wages on, inflation remains above 10% in the Eurozone, where the European Central Bank has adopted a more cautious approach to monetary policy out of fear that raising rates too fast could inflict economic pain, particularly on the more sluggish southern European economies. But as cost-of-living pressures persist, thousands of people across Greece, Belgium, and France took to the streets this week to protest "suffocating inflation." Belgian trade unions say gas prices have gone up by 130% this year, while Greek officials say they've risen by more than 300%. European governments are keenly aware that with winter coming, the chill of inflation is only going to get deeper.Putin's out, but
Biden and Xi head for G20
Did he not feel welcome? As recently as a couple of months ago, Russian President Vladimir Putin planned to attend next week's G20 summit in Bali. But now, mired in military setbacks in Ukraine, Putin — who's so isolated internationally that he's turning to Iran for weapons – is
staying home
. President Joe Biden, meanwhile, will be on-site in Indonesia, where he plans to meet with Chinese President Xi Jinping on Monday for their first in-person chat since Biden moved into the White House. Top of the agenda? Their
respective red lines
on Taiwan. Expect discussion about (outgoing?) House Speaker Nancy Pelosi's controversial visit to the island earlier this year. But don't expect big results: A senior Biden administration official said the meeting isn't about "
deliverables
," and there won't even be a joint statement following it.