What We're Watching: Duterte's threat, West Africa's single currency, Raisi's hard line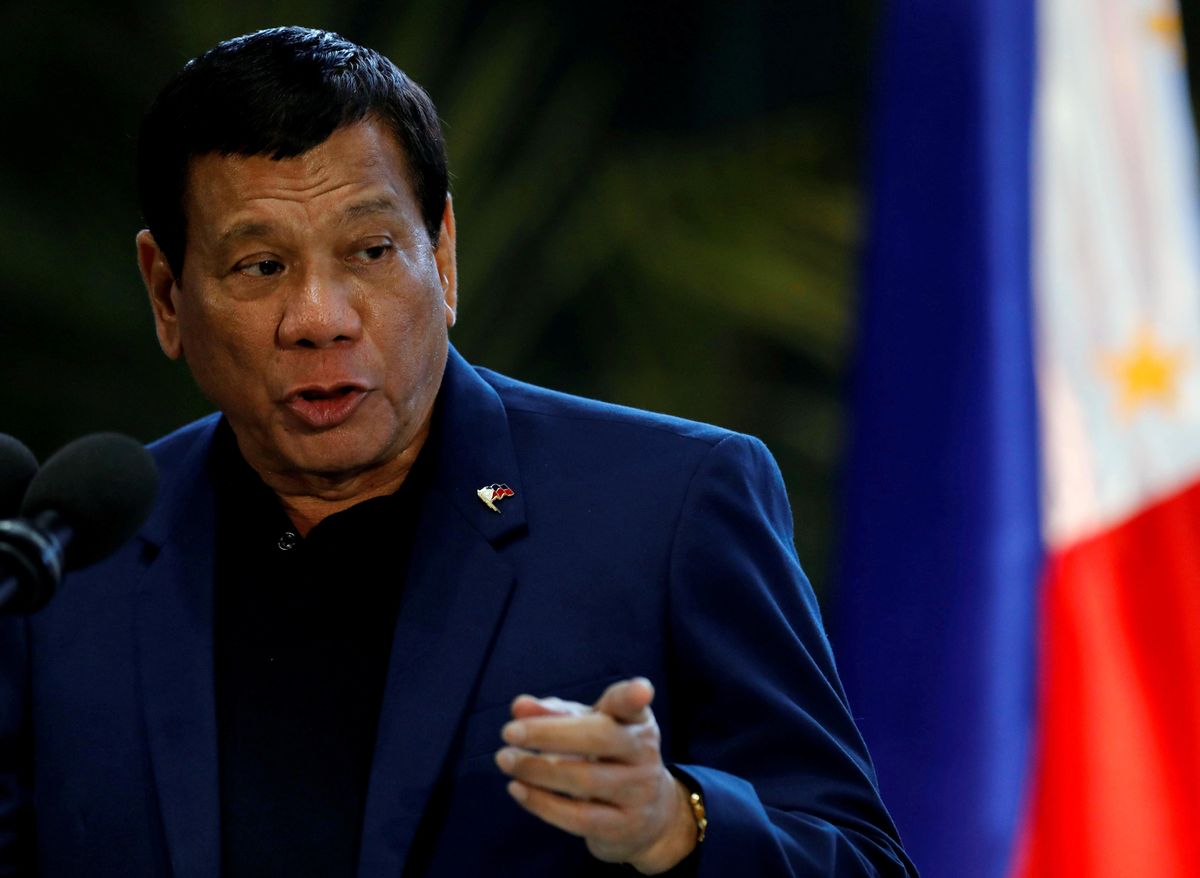 Philippines' choice — jab or jail: As more countries get their hands on COVID vaccines, many are coming up with interesting schemes to convince skeptics to get the shot. But if you're in the Philippines, tough-talking President Rodrigo Duterte has the ultimate tough-love "incentive": he says he'll throw you in prison if you refuse your shot. A government spokesperson immediately sought to clarify Duterte's threatening comment, reassuring Filipinos that turning down a jab is not — yet — a criminal offense. This comes as the country's vaccination drive remains very slow, having fully inoculated only 2 percent of its population, in part due to high levels of vaccine hesitancy. Many Filipinos are turning down the Chinese shots provided by Duterte's pal President Xi Jinping because they perceive them as less effective and less trustworthy than the Pfizer and Moderna vaccines, which are scarce in the Philippines. Meanwhile, the Philippines continues to suffer one of Southeast Asia's worst COVID outbreaks.
---
West Africa plans single currency: The 15-member Economic Community of West African States (ECOWAS) has agreed to roll out a single currency by 2027. ECOWAS leaders have agreed to the parameters of the plan, which would aim to "boost cross border trade and economic development" across the region, home to some of the poorest countries in the world. The plan has already been delayed three times, most recently because of pandemic-related disruptions. The currency, ECO, aims to replace the CFA Franc used in many former French colonies, allowing West African nations to gain economic independence from Paris, which still retains privileged access to government contracts in many of these states. But some problems persist. For example, Nigeria, Africa's largest economy whose central bank tightly manages foreign exchange policy, has reportedly been delaying the initiative. Meanwhile, ECOWAS is also not sure what to do about including problematic states like Mali, recently suspended from the regional bloc over a second coup.
Raisi speaks out:
In his first press conference since "winning" Friday's pre-determined presidential vote, Iran's new President
Ebrahim Raisi
took a firm stance against the US,
saying
he was not interested in sitting down for a face-to-face with President Joe Biden. Raisi also said discussions on reducing Tehran's ballistic missile stockpile and over Iran's support for terror proxies like Hezbollah in Lebanon — major sticking points with Washington — were out of the question. Despite Raisi's combative stance, ongoing negotiations on resuming the 2015 nuclear deal, abandoned by the Trump administration in 2018, will continue because Iran's Supreme Leader Ayatollah Ali Khamenei calls the shots, and he continues to back this channel of communication — at least for now. Though Raisi talks a tough game, Khamenei is desperate for crippling economic sanctions to be lifted so Iran can resume
selling oil to eager customers
that have been blocked by the US from doing business with Tehran, although he also isn't willing to make too many concessions to the Americans.