What We're Watching: Haiti's investigation, Iran watching Afghanistan, pro-EU party leads in Moldova, Seoul battles the COVID beat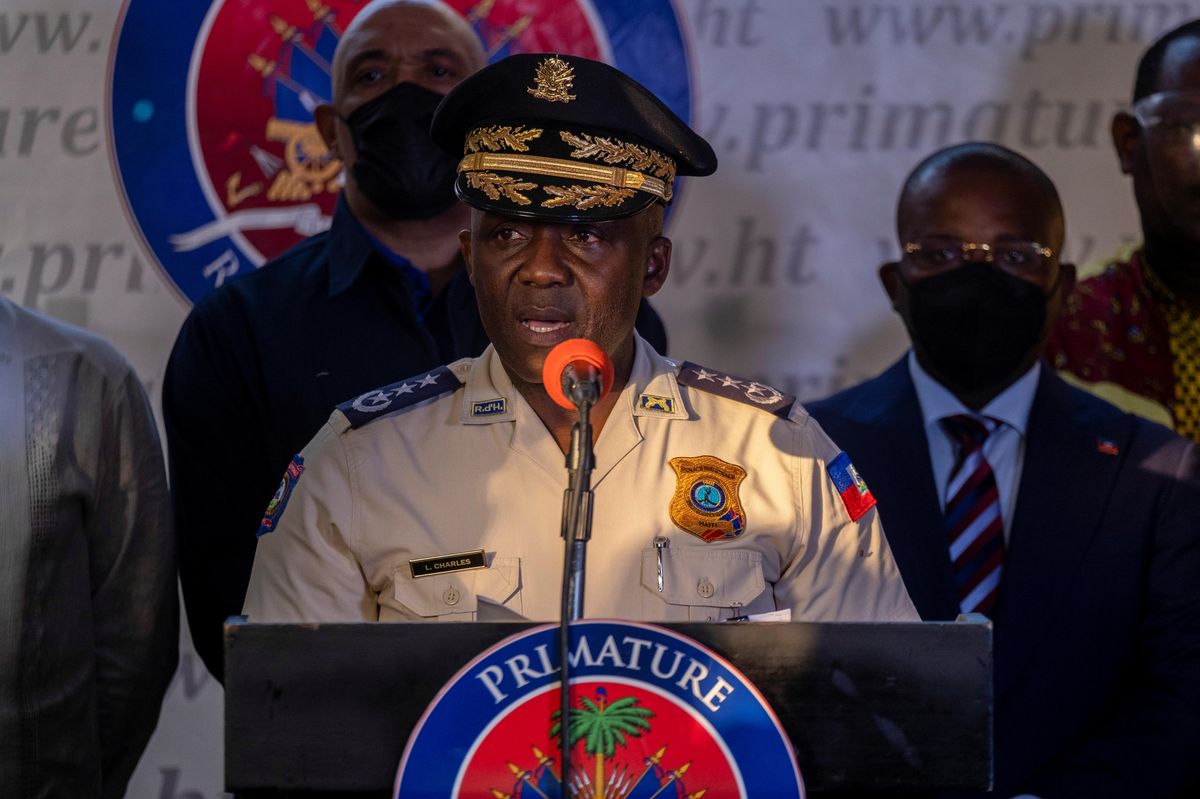 Who killed Haiti's president? It's the stuff of heist movies: A presidential assassination. Foreign mercenaries. Sabotage. A chaotic struggle for control. The story of what happened to Haiti's president Jovenel Moïse, shot at his residence last week, is still extremely unclear. Haitian police and military say that a handful of mercenaries from Colombia were hired by military contractors (possibly at the behest of Haitian oligarchs) to kill Moïse, who was trying to break a corrupt elite's grip on the country's affairs. At least two of those Colombians were killed in a shootout with police in Port-au-Prince over the weekend. (The plot thickens: their families say that the men were actually brought into Haiti to protect the president and other high-ranking officials.) At least two dozen people have now been arrested in connection with the hit, including a Florida-based doctor with Haitian roots who reportedly had ambitions to return to Haiti and assume the presidency. The US has sent a team to help with the investigation, though the Biden administration hasn't agreed to the Haitian PM's request to send US troops to help keep order. Haiti is now on the brink of full blown implosion in the absence of a functioning government, supreme court, or economy.
---
Watching Iran watch Afghanistan: Many countries are closely watching Afghanistan as the US withdraws and the Taliban gains ground. Chief among them is Iran, which shares a 920 kilometer border with the conflict-ridden country. Iran, dominated by Shiite clerics, is ideologically opposed to the Taliban, which follows an extreme Sunni interpretation of Islam. The last thing Tehran wants is more Sunni militancy in the region — but that's precisely the way things are headed. On Friday, the Taliban seized control of the lucrative land border between the two countries, a massive feat for the terror group. As the Taliban has swept across the country in recent months, the Iranians have tried to make diplomatic overtures to them, a sign of the perceived inevitability of a full Taliban takeover. But critics say that supreme leader Ayatollah Ali Khamenei, and newly elected President Ebrahim Raisi, should hold the Taliban responsible for crimes against Shiite minorities in Afghanistan in recent decades. At least 53 percent of all Afghan districts are already under Taliban control, and Iran fears a mass spillover of Afghan refugees in the near-term.
Pro-Europe party leads in Moldovan snaps: The party of pro-EU President Maia Sandu is on track to win Sunday's snap election in the small, impoverished former Soviet republic of Moldova, which lies between Ukraine and Romania. As of late Monday, Sandu's center-right Action and Solidarity party had taken almost half of the vote, against about a third for a pro-Russian coalition led by two former presidents with close Kremlin ties. Several hundred thousand outstanding diaspora ballots could open up an even bigger lead for Sandu. The 49-year old former World Bank economist won the presidency in November 2020, promising to root out corruption and bring the country of 2.6 million closer to the European Union. That rankled Russia, which sees the country as part of its sphere of influence and has supported a separatist enclave there called Transnistria since 1991. Sandu called the snap election to shore up her position — looks like it paid off, but keep an eye on Russia's response…
Seoul battles the beat to stop COVID: If throbbing, fast-paced techno bangers get you into the ZONE at the gym, you're going to have to skip that spinning class in South Korea now. In a bid to stop the spread of COVID-19, the government has prohibited gyms from playing any songs that are faster than 120 beats per minute in group fitness sessions. Authorities say that this is the only way to keep gyms open safely: the faster tempos get people too hyped up, causing them to sweat and breath on each other more, they say. The new ruling means that the most famous song ever to come out of Korea — PSY's Gangnam Style — is ruled out (132 bpm), but K-pop sensation BTS' current chart-topping single Butter is in the clear at a sluggishly "safe" 110 bpm.