What We're Watching: Argentine soccer ecstasy, Chinese COVID cover-up, Brits on strike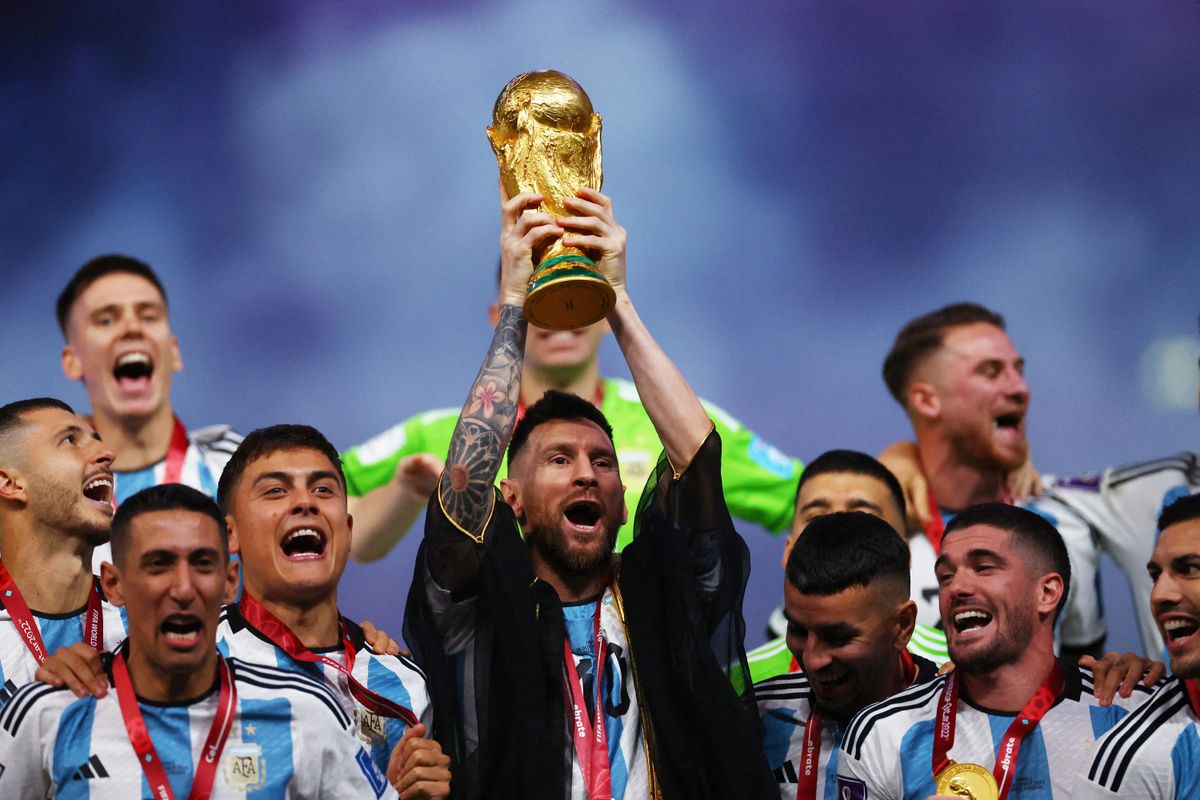 REUTERS/Kai Pfaffenbach
World Cup victory brings Argentina much-needed good vibes
In arguably the best final in the tournament's history, Argentina won its third soccer World Cup in Qatar on Sunday, beating France on penalties after drawing 3-3. The nail-biter saw Les Bleus come back twice from behind against LaAlbiceleste, with GOAT Leo Messi finally lifting the trophy as captain. In a country where soccer is religion, Argentine fans erupted in joy — eager to have something to celebrate and take their minds off the deep economic crisis that has pushed their economy to the brink of collapse, with an annual inflation rate of 100% and poverty rate above 40%. For once, except for a brief controversy involving former President Mauricio Macri, Argentine politicians stopped bickering and united behind the national team. Still, and unlike French President Emmanuel Macron, who went nuts cheering in the stands, Argentina's President Alberto Fernández stayed away so as not to jinx it for Messi & Co. and watched from home instead. But don't count on a World Cup bump that'll give Fernández a shot at reelection in 2023: His approval rating is now below 20%, and once the party is over, Argentines will return to complaining about the economy.
---
How many people are dying of COVID in China?
In a throwback to what the rest of the world went through in 2020-2021, COVID is now spreading like wildfire across Chinese cities barely two weeks after the government finally began to relax its zero-COVID policy. Hospitals full? Check. Medicine supplies running low? Check. Three looming COVID waves? Check. But there's a new twist in China: No one knows how bad the outbreaks really are because authorities are not documenting asymptomatic cases and have so far only reported two deaths. So, what's going on? Unofficial estimates suggest that almost 40% of Beijing's population is infected. Meanwhile, the ruling Communist Party has moved away from fiercely defending zero-COVID to almost pretending it never existed — the priority now is to breathe new life into China's economy, battered by pandemic curbs. State media claim that economic growth will accelerate next year thanks to stimulus policies to boost domestic consumption and support key sectors like the property market. The CCP's bargain with the Chinese people has always been economic prosperity in exchange for full political control. But what happens if a million people die?
Strikes galore in the UK
So much for keeping calm and carrying on ... Hundreds of thousands of transport providers, ambulance operators, immigration officials, postal workers, and even Britain's revered nurses are striking at different dates across the country this holiday season. But the British government has refused to blink, despite there being a strike every day in December — from teachers to civil servants to solicitors. Indeed, PM Rishi Sunak remains dug in. He thinks further deals on wage hikes and other demands are unaffordable and has deployed the military to step in and fill crucial posts — getting pushback for it from senior defense officials. While the PM and his conservative allies are open to talking to the unions, Sunak senses a turnaround: Public support for the strikes seems to be receding. In fact, he's promised new anti-strike legislation and lambasted a senior union leader as the "Grinch." But if this carries on into 2023 — and comparisons continue to be made to the "Winter of Discontent" that derailed the Labour government in 1978-79 — Sunak might have to rethink his approach.