What We're Watching: Boris in trouble, Shanghai eases lockdown, Mariupol's last stand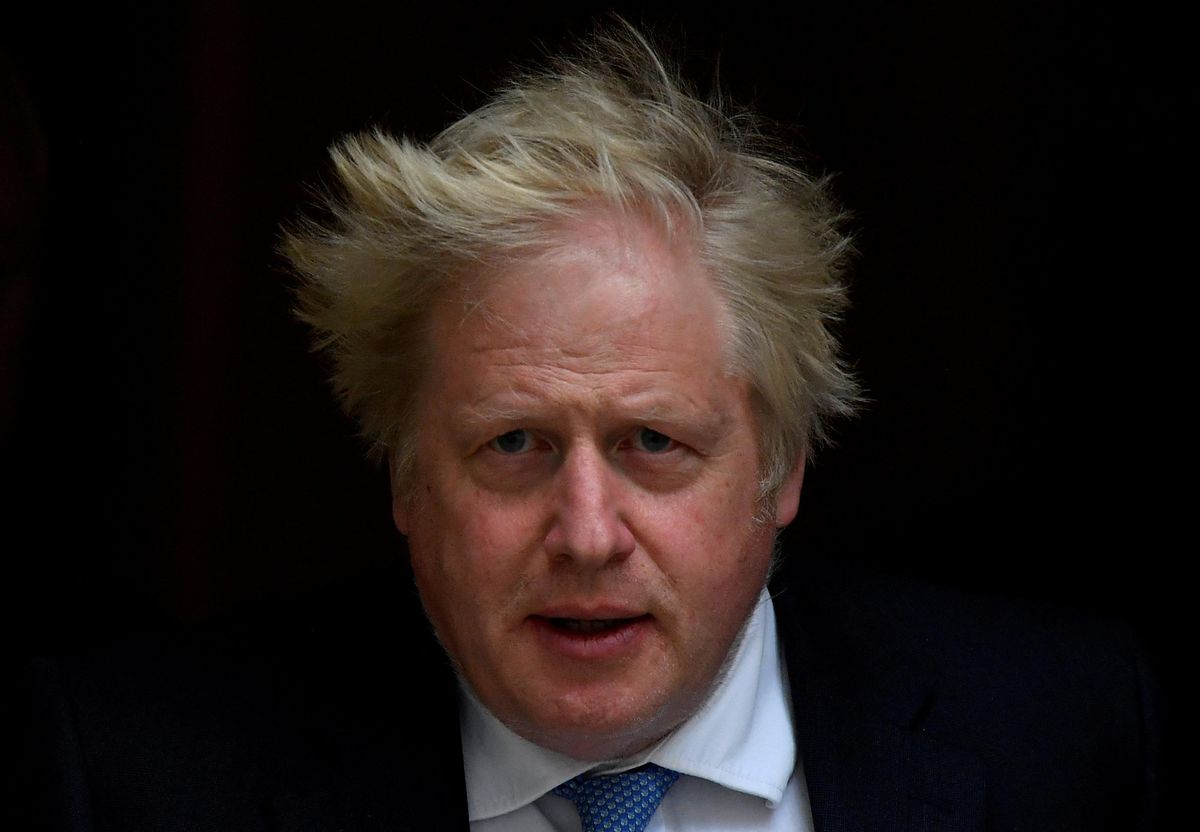 REUTERS/Toby Melville
Is Boris still in the woods?
Few politicians have benefited as much from the war in Ukraine as British PM Boris Johnson, who was facing potentially career-ending crises before the Russian invasion. Chief among them was "partygate," the scandal over him and his staff attending social gatherings during COVID lockdowns. Johnson was fined for the breach — a legal first for a sitting PM — but his pro-Ukraine advocacy has helped galvanize Brits who are now more concerned by Russian aggression, as well as the rising cost of living. So is Johnson out of the woods? Not quite. Labour Party leader Keir Starmer has called for a vote in the House of Commons Thursday on whether a special committee should investigate claims that Johnson misled parliament. British ministerial code dictates that MPs caught lying are expected to resign. The person who usually enforces this rule is … the PM, but Johnson says he has no intention of stepping down, and it's unlikely enough Tory lawmakers would back his ouster. Still, the optics are poor for the Conservative Party: MPs will have to go on the record in support of a PM who has a disapproval rating of 65%.
---
Shanghai eases lockdown
Doors in China's largest city are reopening. On Wednesday, Shanghai officials further relaxed lockdown restrictions, claiming that COVID-19 was "under effective control" for the first time in some areas. Almost half of Shanghai's 25 million residents will now be able to leave their homes following a three-week lockdown, although some must stay in their neighborhoods, and large gatherings remain verboten. The lockdown has been as frustrating for residents as it has been for China's economy, which the IMF now predicts will grow by only 4.4% this year. That's 1.1 percentage points lower than the earlier target set by the ruling Communist Party. So, was zero-COVID worth it in Shanghai? Critics of the policy question whether 17 deaths from the virus justify the harsh restrictions. But there's a counter-argument: Shenzhen locked down when per capita infection rates were much lower than in Shanghai, and it went back to normal sooner and with somewhat less economic pain.
Mariupol's last stand, Putin's scary new missile
The leader of Ukrainian fighters holed up in the strategic port city's massive steel plant, their last redoubt, said Wednesday that he and his men were badly outnumbered, low on supplies, and interested in being spirited away to a safe, third country. Meanwhile, a planned evacuation of civilians from the besieged and wrecked city reportedly failed after Ukraine accused Russia of violating a humanitarian ceasefire meant to allow thousands to leave. The overall number of refugees fleeing Ukraine has now surpassed 5 million, according to the UN, with more than 7 million displaced inside the country. With heavy fighting erupting across the Donbas amid Russia's renewed offensive there, those numbers are expected to rise.
Meanwhile, as Russia-NATO tensions continue to simmer, Russia successfully tested a new intercontinental ballistic missile on Wednesday, which Putin said would make Moscow's adversaries "think twice" about messing with the Kremlin. The Sarmat missile can carry 10 warheads and is capable of evading "all" missile defenses, Putin said. The editor of Russia's main defense publication said the weapon could "put an end to the history of any country" that threatens Russia.
For early birds: Be sure to catch Signal writer Alex Kliment, a perpetually recovering Russia analyst, on CBS on Thursday around 7 a.m. EST. He'll be discussing the latest in Ukraine.