What We're Watching: Erdogan points the finger, Xi's conundrum, Russia's recent losses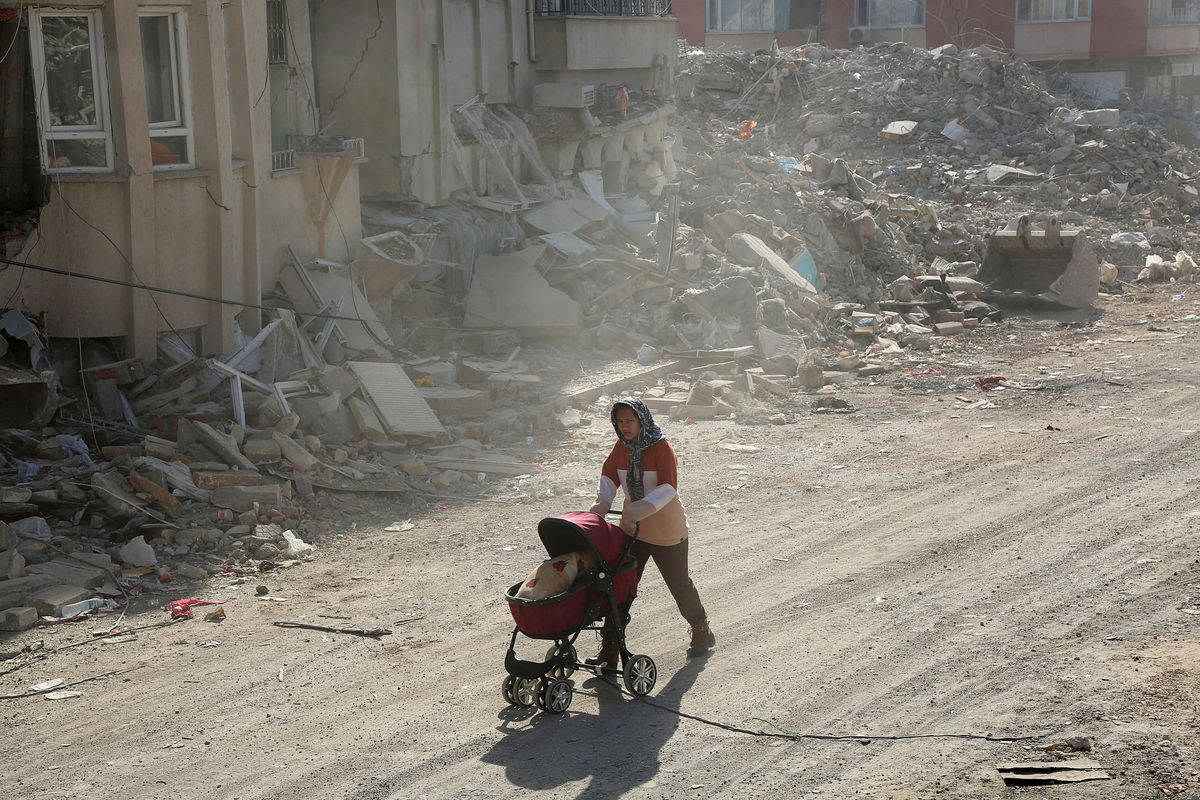 REUTERS/Sertac Kayar
Ankara searches for someone to blame

As the search and rescue effort in Turkey and Syria becomes increasingly disheartening a week after a deadly 7.8-magnitude earthquake hit the region, the central government in Ankara has turned to recriminations, issuing 113 arrest warrants for people suspected of being responsible for the thousands of collapsed buildings. Engineers and building contractors are among those who have been given detention orders (though only 12 have so far been taken into custody) after 170,000 buildings collapsed or were badly damaged. President Recep Tayyip Erdoğan, however, has sent mixed messages on liability: After first saying that "such things have always happened" in quake-prone Turkey, he has also pushed for more arrests. Some analysts suggest that – ahead of a tough reelection battle in May – Erdogan is trying to divert blame for failing to enforce building regulations and refusing to account for the billions of dollars raised under an earthquake tax implemented after the devastating İzmit quake in 1999. Authorities say that the security situation is also deteriorating in southern Turkey, where lootings and clashes between rival groups are rife. Still, amid the devastation there is a very small silver lining: The border crossing between Turkey and Armenia opened Saturday for the first time in more than three decades to allow aid through.
---
Flying objects soar over North America
Another day, another flying object taken down over North America. Two contraptions were shot down after hovering in US and Canadian airspace in recent days – one over Lake Huron in Michigan on Sunday, and the other over Canadian airspace, with Prime Minister Justin Trudeau giving the go-ahead to an American fighter jet to blast it on Saturday. This came after another device was shot down Friday over Alaska, which was a week after the Pentagon said that a Chinese spy balloon, capable of intelligence gathering, had been detected and shot down off the coast of South Carolina. The Pentagon has not attributed the subsequent flying objects to China, and Beijing, for its part, accused the US of sending 10 balloons into Chinese airspace last year. But still, it seems fair to ask what Beijing's game plan is here. Some analysts have suggested that President Xi Jinping might not have even been aware that the first intelligence-gathering device was hovering in US airspace, while others say it was a miscalculation on Beijing's part. Either way, it's fair to assume that this drama is the last thing the embattled Chinese leader wants right now. After years of self-imposed zero-COVID chaos, Xi's first priority is to get the battered Chinese economy back on track – and Xi knows that he needs to reduce tensions with Washington in order to do that. For better or worse, the US remains China's top trading partner, with two-way trade coming out to $2 billion a day. As long as that remains the case, Xi will need to rein in the balloon activity.
Russia's heavy losses
In a bombshell report Sunday, the UK Defense Ministry said that Russia has experienced the highest number of casualties over the past two weeks than at any other time since the war erupted almost one year ago. Most of the heavy fighting in recent weeks has been around the city of Bakhmut in eastern Ukraine. While the Kremlin isn't exactly forthcoming with war data, Western intelligence now claims that Russia is approaching 200,000 casualties all up, which would be eight times higher than all American casualties in Afghanistan over two decades of war. Lack of trained personnel and faulty equipment are two reasons for Russia's mounting death toll and partly why Moscow is having difficulty with recruitment. Indeed, the Wagner Group, a private army of thousands of trained mercenaries owned by Putin ally Yevgeny Prigozhin, is reportedly having scarce luck convincing incarcerated Russians to join the fight in exchange for eventual amnesty. (Prigozhin, for his part, said recently that they had stopped recruiting inmates, though it seems more likely that incarcerated Russians are looking at the body bags piling up and saying, "no thanks, we'll take prison.") This comes amid reports that Prigozhin is increasingly at loggerheads with the Russian military over tactics and military structure (infighting is never good for war). Meanwhile, Kyiv is calling on the West to quickly send fighter jets in preparation for a Russian offensive, which it says will begin very soon.