What We're Watching: Global stagflation warning, food fight at the UN, China in Cambodia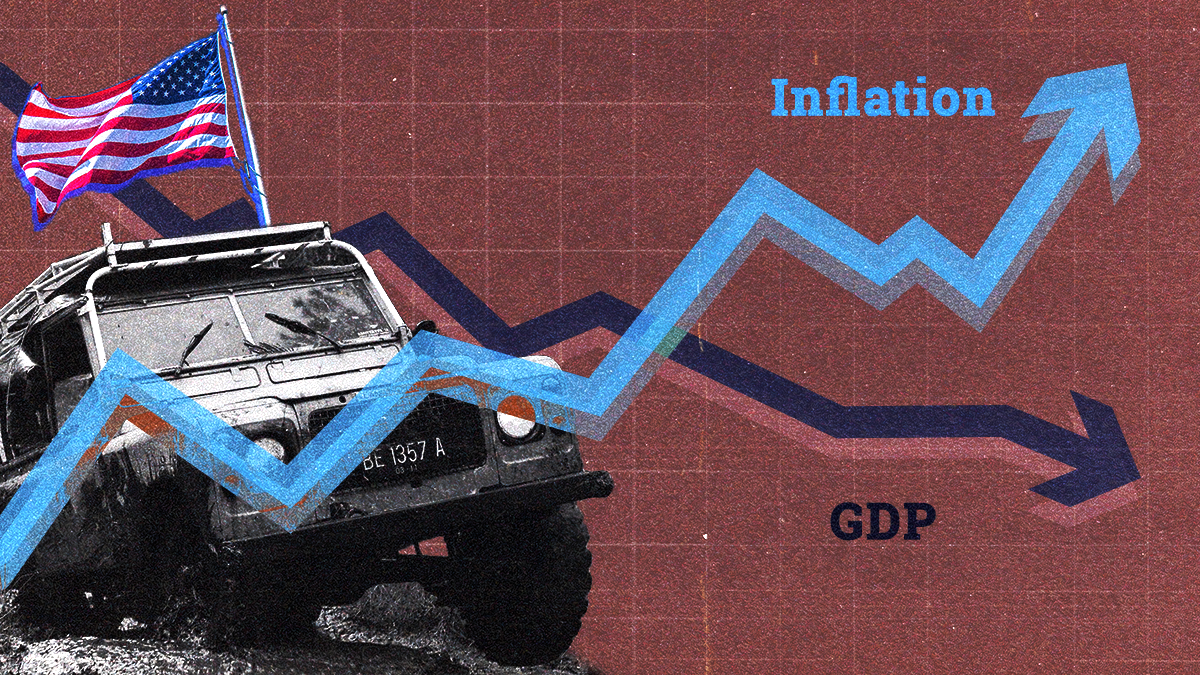 Paige Fusco
World Bank issues stark stagflation warning

The war in Ukraine has frustrated attempts to revive the pandemic-battered global economy, creating an endless loop of bad news. That trend continued Tuesday when the World Bank slashed its global growth forecast to 2.9% – down from a January prediction of 4.1%. (It was 5.7% in 2021.) What's more, the body warned that "subdued growth" will likely continue throughout the decade and could give rise to 1970s-style stagflation – the double whammy of a stagnant economy coupled with double-digit inflation. But the impacts of the lingering global economic crisis won't be felt equally. The World Bank says that while wealthy countries like the US and China will experience slower-than-usual growth, developing countries will be hardest hit as borrowing costs rise. This is already playing out: Cash-strapped Sri Lanka was recently forced to default on its sovereign debt for the first time. Crucially, the World Bank also warned that the deepening food crisis could cause social upheaval in import-reliant countries in the near-term.
---
Ukraine update: Food fight at the UN
As the battle for Eastern Ukraine rages, with "stalemate not an option," according to Ukrainian President Volodymyr Zelensky, tensions have also flared over the global food crisis worsened by the conflict. Millions of tons of Ukrainian and Russian grains and oilseeds remain shut in by the war, causing global shortages and price hikes that are hitting lower-income countries the hardest. At the UN on Tuesday, the European Council president said Russia is using food as a "stealth weapon" against the developing world, prompting Moscow's ambassador to storm out of the hall. Moscow says Western sanctions are to blame for the food shortages. But while financial sanctions have made some importers wary of touching Russian cargo, there are no sanctions on Russian food or grain exports. Russia's decision to selectively halt its own fertilizer exports has contributed to price hikes as well. Russian Foreign Minister Sergei Lavrov, meanwhile, is in Ankara, Turkey, where he will meet with his Turkish counterpart on Wednesday to discuss the grain exports from Ukraine that have been stalled by the fighting.
Is China building a base in Cambodia?
Western governments are warning that Beijing is set to cut the ribbon on a new naval base in Cambodia this week, despite years of denying it was building military facilities in the Southeast Asian country. If the Washington Post report is true, it would be just the second-known Chinese overseas military base, along with a facility in Djibouti. A Cambodian outpost would enable China to more easily keep an eye on shipping lanes that funnel into the Strait of Malacca, one of the world's busiest trade passages. But it would also heighten concerns about Beijing's claims on the South China Sea. China insists that vast swaths of the sea belong to it, despite internationally backed counterclaims by five neighboring countries. Cambodia, like most countries in Southeast Asia, is trying to balance the need for close relations with China against concerns about a popular backlash against Beijing, as well as an interest in preserving good ties with the US.