What We're Watching: Haiti trembles, Canada's snap election, Malaysia's political mess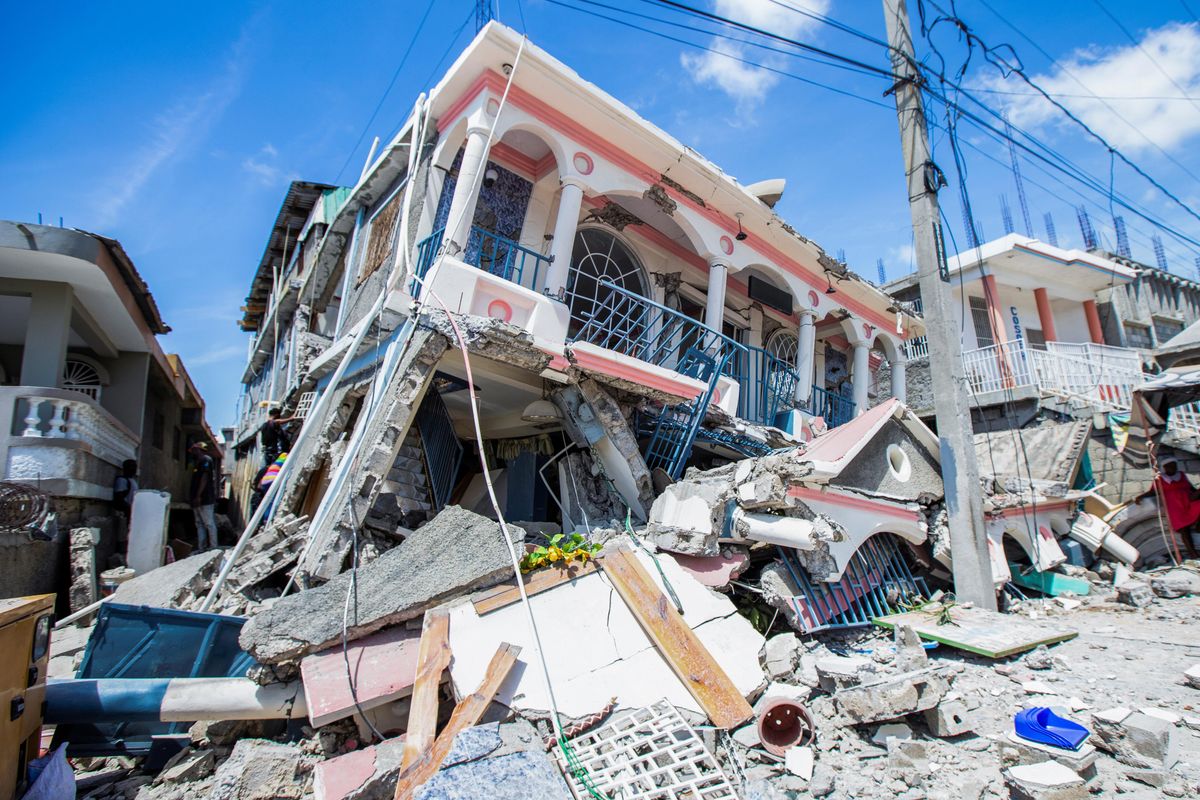 REUTERS/Ralph Tedy Erol
Haiti quake aftermath: If you thought things couldn't possibly get worse for Haiti, they just did. The chronically unstable country, still reeling from the July 7 assassination of President Jovenel Moïse, was literally shaken on Saturday by a magnitude 7.2 earthquake that has killed upwards of 1,400 people and destroyed at least 14,000 homes. What's more, Haitians are now also bracing for a tropical depression that will likely cause floods and landslides in quake-hit areas. Many foreign governments and aid groups have already sent some aid, though many are fearful of a repeat of the situation 11 years ago, when another powerful earthquake devastated the capital, but the assistance was poorly coordinated and failed to reach Haitians that needed it most, and a subsequent cholera outbreak was blamed on UN peacekeepers. When the humanitarian aid does trickle in, the gangs that control large swaths of Haiti say they'll let it through. It's a devastating blow to a country where around two-thirds of people live in poverty.
---
Trudeau's election gamble: Canada's center-left Prime Minister Justin Trudeau has called a snap election for September 20 — more than two years before the next legislative vote was scheduled — in a bid to win the parliamentary majority. Back in 2019, Trudeau's party won the most parliamentary seats, but failed to win an outright majority. (Less than a year ago, Trudeau survived a no-confidence vote in parliament at a time his approval ratings had plunged over a series of ethics scandals.) For now, Trudeau has two things going for him. First, Canadians mostly approve of how he's handled the pandemic, including the economic stimulus, and Canada now leads the G20 in COVID vaccinations per capita. Second, his conservative rival Erin O'Toole is at odds with climate skeptics within O'Toole's own party and was recently panned for an attack ad on the PM. Most polls suggest Trudeau's Liberal Party will win a majority, but he could fall short if young voters turn to the progressive New Democratic Party. While Trudeau says he needs a new mandate to manage the next phase of the pandemic, critics argue it's a selfish and costly exercise when many Canadians are still suffering the COVID-fueled economic crisis.
Malaysia's never-ending political crisis:
Malaysian Prime Minister Muhyiddin Yassin and his entire cabinet
stepped down
on Monday, putting an end to 17 months of
fierce infighting
among members of his coalition government. Muhyiddin will stay on as caretaker PM until the king picks a successor with enough support in parliament. The problem is that the two parties with the most seats don't have enough votes on their own, and as bitter rivals will block each other's candidate. The
impasse
can only be solved by calling an early election, an unpopular play amid a
severe COVID outbreak
, or to appoint a bipartisan national commission similar to the one that
governed Malaysia
during a period of racial unrest in 1969-1971. Former PM Mahathir Mohamed — who's no spring chicken at age 96, and caused much of the current mess after abruptly resigning in March 2020 — has offered himself to lead such a
national unity government
until the country recovers from the pandemic.