What We're Watching: Hariri's out, Wong's out, the Kurds are (maybe) out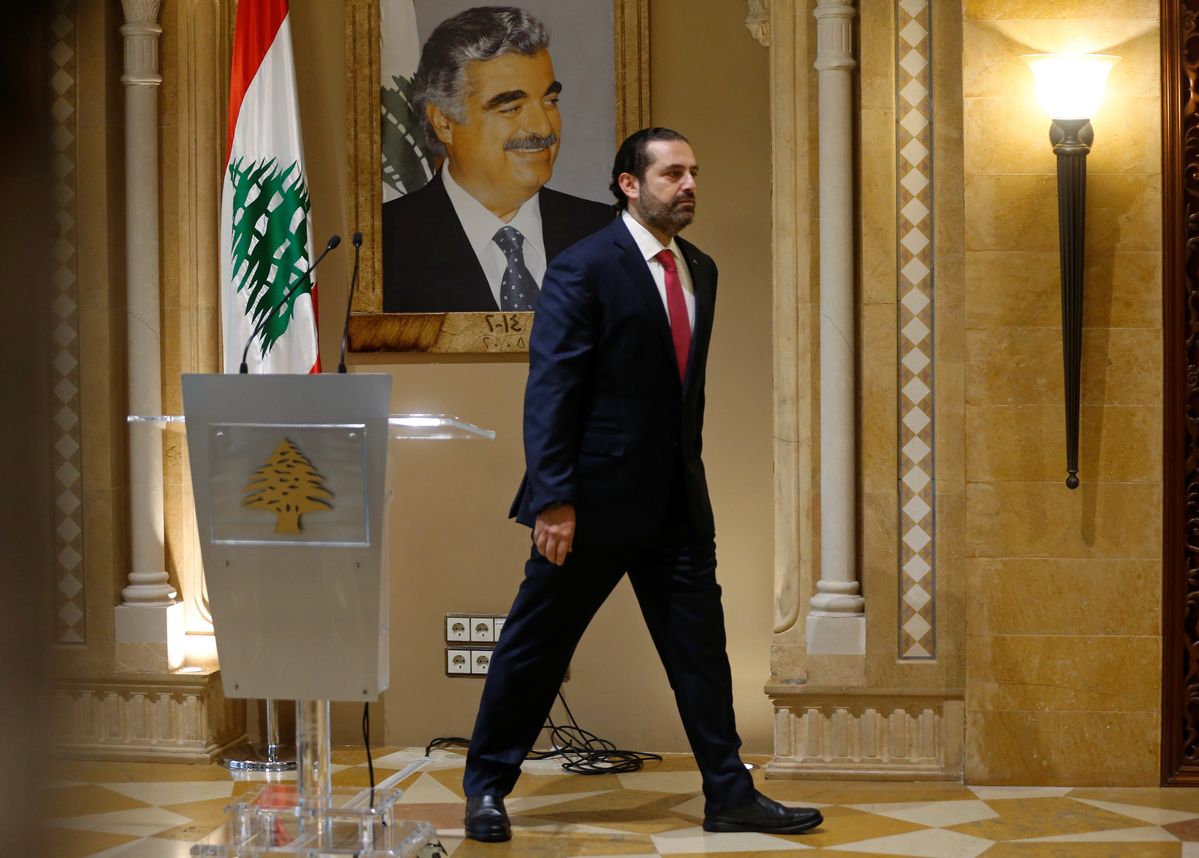 Lebanon's PM throws in the towel: After two weeks of widespread anti-government protests, Lebanon's Prime Minister Saad Hariri announced yesterday that he and his government would resign, paving the way for new elections. Years' worth of rage over government corruption and bleak job prospects exploded in mid-October when the government proposed a tax on calls made using free internet messaging services. But it's unclear whether this will be enough for protesters, whose signature chant "all of them means all of them" emphasizes that they want to upend the entire political class. Hariri's resignation also defied Hezbollah, the political party and militia group, which is a crucial member of the country's national-unity government and has rejected calls for an early election. As of now, there's no sign that the protesters are willing to back down, or that Hezbollah will agree to resign from government.
---
Time runs out in northern Syria: According to a Russia-Turkey agreement, all Kurdish militants are now supposed to have withdrawn from the Turkish-administered "safe zone" that extends 20 miles into northern Syria. The Russians say the Kurds are out, but Turkey isn't ready to confirm that, and there are concerns that Turkey is preparing to charge further into Syria than agreed. After all, Ankara is openly aiming to ethnically cleanse the region of Kurds, in order to resettle it with up to two million Syrian Arab refugees currently living in Turkey. At the same time, Turkish soldiers have clashed with Syrian army troops for the first time. This means that Turkey, a NATO member, is now patrolling a safe zone cleared of former US allies with Russia, while also shooting at Syrian soldiers backed by...Russia.
A big candidate barred in Hong Kong: Joshua Wong, Hong Kong's budding pro-democracy activist, was barred on Tuesday from running in district council elections slated for November 24, because he has been "advocating or promoting self-determination" for the territory. Pro-Beijing candidates usually dominate local polls in Hong Kong, but months of political unrest over the mainland's encroachment on Hong Kong's freedoms have prompted a surge in the number of pro-democracy candidates running. Wong, the former student leader of the 2014 Umbrella movement, is the only banned candidate out of more than 1,100 contenders. Pro-democracy candidates and pro-Beijing incumbents are vying for seats that will give them a say in the nomination of Hong Kong's next leader.
What We're Ignoring:
The spy who stole al-Baghdadi's underwear: The operation to capture or kill ISIS leader Abu Bakr al-Baghdadi was successful because of months-long cooperation between the Kurdish-led Syrian Democratic Forces (SDF) and the US military. While these missions are often top secret, a rather unusual detail of the daring raid has been released: to make sure that US forces were trailing the right terrorist, a Kurdish spy stole al-Baghdadi's underwear in order to test his DNA and confirm a match! While it's comforting to know that US-Kurdish intelligence sharing paid off, we're ignoring this because, frankly, it's TMI.