What We're Watching: India halts vaccine exports, principle vs profit in China, Nigeria's crypto fiasco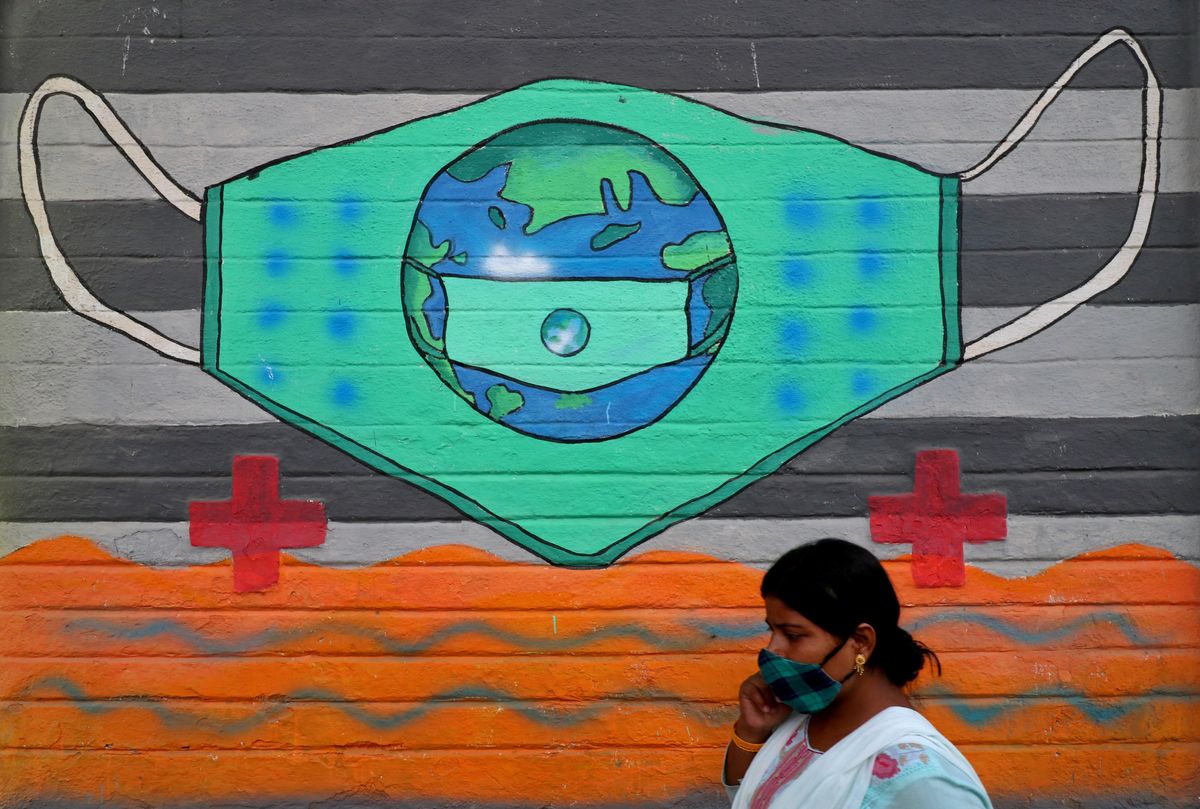 India squeezes vaccine exports as COVID crisis deepens: India has embarked on one of the world's most ambitious vaccine drives, seeking to vaccinate not only its own 1.4 billion people, but also make hundreds of millions of jabs to inoculate low-income countries under the global COVAX initiative. To date, it has sent 60 million doses to over 70 countries. But now, as India grapples with a surging COVID caseload and death rate — in part because of a new "double mutant variant" — New Delhi has placed a temporary ban on exports of the AstraZeneca jab being produced by its Serum Institute. "Domestic demand will have to take precedence," one foreign ministry official said. The move, which is expected to hinder supply chains until at least the end of April, will have massive impacts on COVAX, which is counting on India's pharma sector to get millions of doses to the neediest countries. India's ban has already frustrated supplies that were supposed to go to the UK, Saudi Arabia, and Brazil in recent days. The Serum Institute says it aims to produce 1 billion doses for low- and middle-income countries by the end of 2021, but so far, its monthly production cadence is lagging.
---
Principle vs profit in China, again: Nike and H&M are the latest Western companies to find themselves in hot water with China over Beijing's human rights abuses. What happened this time? Last year both companies issued statements of concern about reports that the government was forcing ethnic Uighurs in Xinjiang province to pick cotton. Although both Nike and H&M have factories in China, they made clear that they do not use any products sourced from Xinjiang specifically. In recent days, however, those comments resurfaced after the US and EU slapped sanctions on Beijing over human rights violations in Xinjiang. A huge online and public backlash against the companies ensued on Chinese social media, as well as sharp criticism from state television channels. As of Thursday, H&M had been removed from several major Chinese e-commerce platforms. As companies in sectors as wide-ranging as professional sports and air travel have learned, the issue is a thorny one: China is a massive market (of both consumers and suppliers) that Western firms are loathe to lose access to or alienate. But as China's abuses against human rights and democracy grow more brazen, it puts CEOs in a tough spot — is their business about values or valuations?
Nigeria's crypto misstep: Nigeria's central bank has come under pressure to clarify its position on regulating trade in cryptocurrencies, after a February directive misled people to believe that a 2017 edict would prevent people using banks and financial payment systems to trade crypto. The confusion has made waves in Nigeria, by far Africa's largest crypto market, where this sector has boomed over the past year due to the pandemic-related drops in remittances and the value of the local currency. But the developments have implications far beyond Nigeria: Recent events show that any central bank must tread carefully when attempting to regulate crypto, which is fast becoming a major conundrum for monetary authorities around the world — and pushing some of them to launch their own digital currencies as an alternative. Crypto has recently become the new foil for central bankers worldwide, with the US Federal Reserve warning that it's not only very volatile but can also be used for criminal activity. The debate over cryptocurrencies is only going to get hotter if crypto's value continues to skyrocket as it has done so far this year.