What We're Watching: Thai youth rally against monarchy, Italian local polls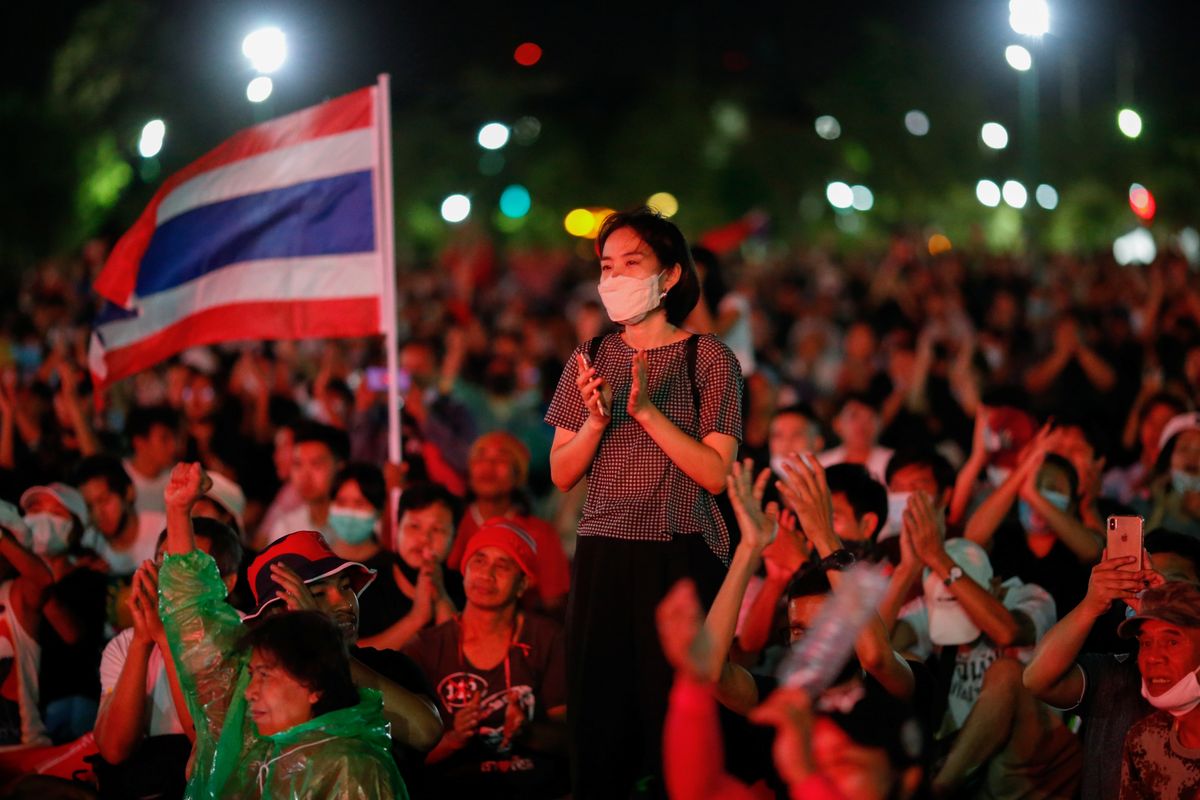 (Some) Thais fed up with royals: In their largest show of force to date, around 18,000 young Thai activists took to the streets of Bangkok on Saturday to rally against the government and demand sweeping changes to the country's powerful monarchy. The protesters installed a gold plaque declaring that Thailand belongs to the Thai people, not the king — a brazen act of defiance in a country where many view the sovereign as a god and offenses against the royal family are punishable by up to 15 years in prison. Activists also got the royal guards to accept a letter addressed to King Vajiralongkorn with their proposed reforms. We're watching to see if the Thai government — made up mostly of the same generals who took over in a 2014 coup and then stage-managed last year's election to stay in power — continues to exercise restraint against the activists. So far, some protest leaders have been detained but they are growing bolder in their defiance of the military and the royal family, the two institutions that have dominated Thai politics for decades. Prime Minister and former army chief Prayuth Chan-ocha is in a tough spot: many young and liberal Thais will hate him if he cracks down hard on the peaceful protesters, but not doing so would make him look weak in the eyes of his power base of older, more conservative Thais who still venerate the monarchy and are fine with the military calling the shots in politics.
---
A Tuscan takeover? Italians are currently voting in a series of regional elections seen as the first major electoral test since the pandemic hit. Voters have generally supported Prime Minister Giuseppe Conte's handling of the crisis, but the center-left coalition he leads — the Democratic Party coupled with the anti-establishment Five Star Movement — has had trouble uniting behind candidates at the local level. The results will come later today, and we are watching mainly to see how far-right former Interior Minister Matteo Salvini's Lega party does. Salvini has been out of the government since botching a bid to force fresh elections almost a year ago, but he has used the pandemic to amplify his anti-immigrant message and criticize the government's handling of the crisis. Although the party has lost some popularity at the national level, the Lega and its allies are already expected to win at least three of the seven regional leaderships up for a vote. And it has already won 8 out of 9 regional elections held since 2018. Keep a close eye in particular on Tuscany, where Salvini's party has already made strong local inroads in a region that has been run by the left for half a century.