What We're Watching: Walter Reed's door, Sudan's peace, Nagorno-Karabakh's war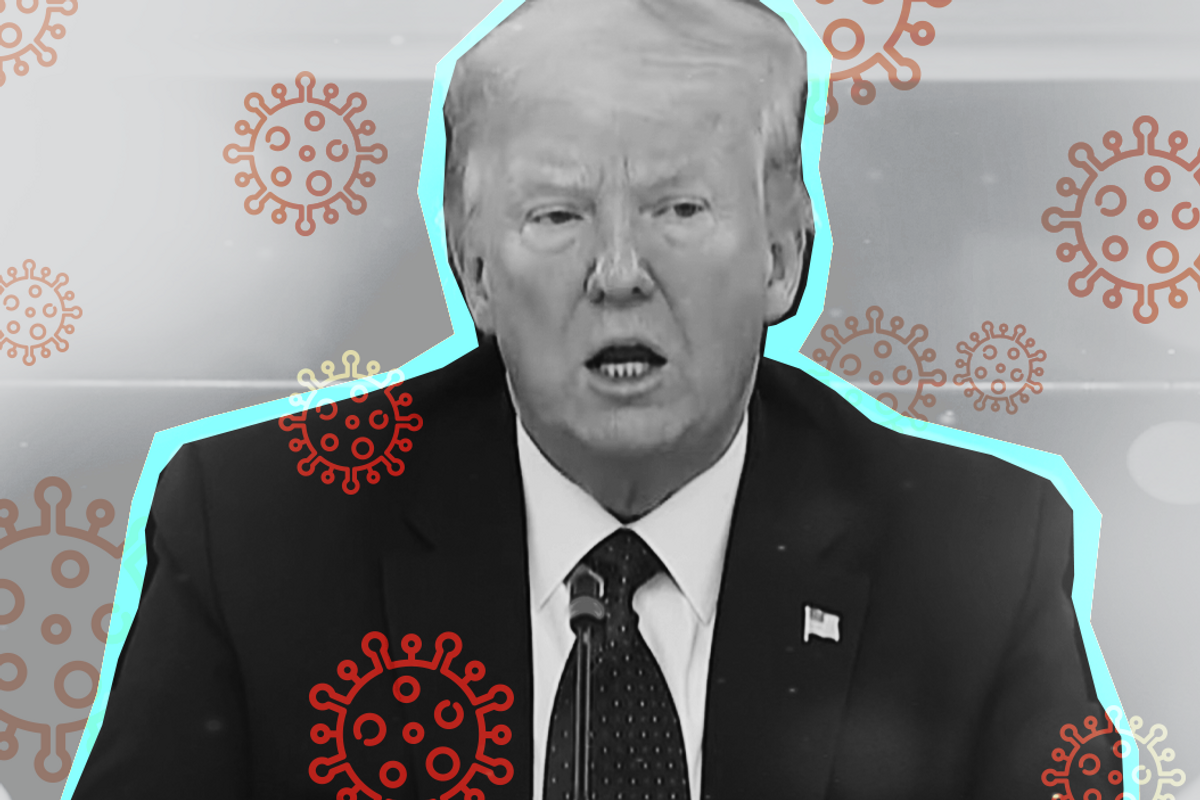 What's next for patient Trump? After four days of confusion about the state of President Trump's health following a positive test for COVID-19, the US President was discharged from Walter Reed Medical Center on Monday evening — just 29 days before the US election. Before falling ill (the president reportedly required both oxygen support and a cocktail of experimental medications only used in severe cases of COVID) and being forced off the campaign trail, Trump trailed challenger Joe Biden by significant margins in some important swing states. With just four weeks until Election Day — and millions of Americans already voting by mail — we are watching the pace of President Trump's recovery and how quickly he'll return to his signature large rallies. And if Trump recovers quickly and fully, will his claim of having "beaten the virus" resonate with the undecided voters whose support could help save his campaign?
---
Sudan formalizes landmark peace deal: After years of conflict that led to hundreds of thousands of deaths and displaced some 2 million people, Sudan's transitional government has now formalized a peace deal with rebel factions to stabilize the country. The accord comes a year after Sudan's joint civilian-military government — which came to power after popular protests ousted the country's long time strongman President Omar al-Bashir in 2019 — and the Sudanese Revolutionary Front, a rebel bloc, began negotiating conditions of a peace deal. Terms that were particularly hard to iron out include the integration of rebels in the nation's armed forces, as well as establishing a blueprint for greater political representation and equitable land rights for different ethnic groups, long a point of contention in Sudan. The deal has backing from global heavyweights including the European Union and the African Union, who both signed the agreement as "guarantors." But the refusal of two influential rebel groups to sign it underscores the continuing challenges to stabilizing a country long-gripped by economic crisis, natural resource wars, and ethnic discord.
Fighting intensifies in Nagorno-Karabakh: Despite ongoing calls from NATO, Russia, and the United Nations for a ceasefire, fighting between the Azeris and Armenians over the contested Nagorno-Karabakh region has only intensified in recent days, with both sides accusing the other of targeting urban enclaves and civilian areas. Nagorno-Karabakh is internationally recognized as Azerbaijani territory but controlled by ethnic Armenian separatists. Azerbaijan's President, Ilham Aliyev, said on Sunday that his forces would not back down until they reclaimed land seized by ethnic Armenians three decades ago. The clashes, which began in late September, are the most intense confrontation in the South Caucasus (where Armenia and Azerbaijan are located) since the sides fought a years-long war in the 1990s that killed 30,000 people and displaced more than a million. The latest escalation suggests positions are hardening on both sides, and that the conflict — which has drawn in outside players including Russia and Turkey — will only intensify in the weeks ahead.