Biden goes to Europe to talk Ukraine. Will it make a difference?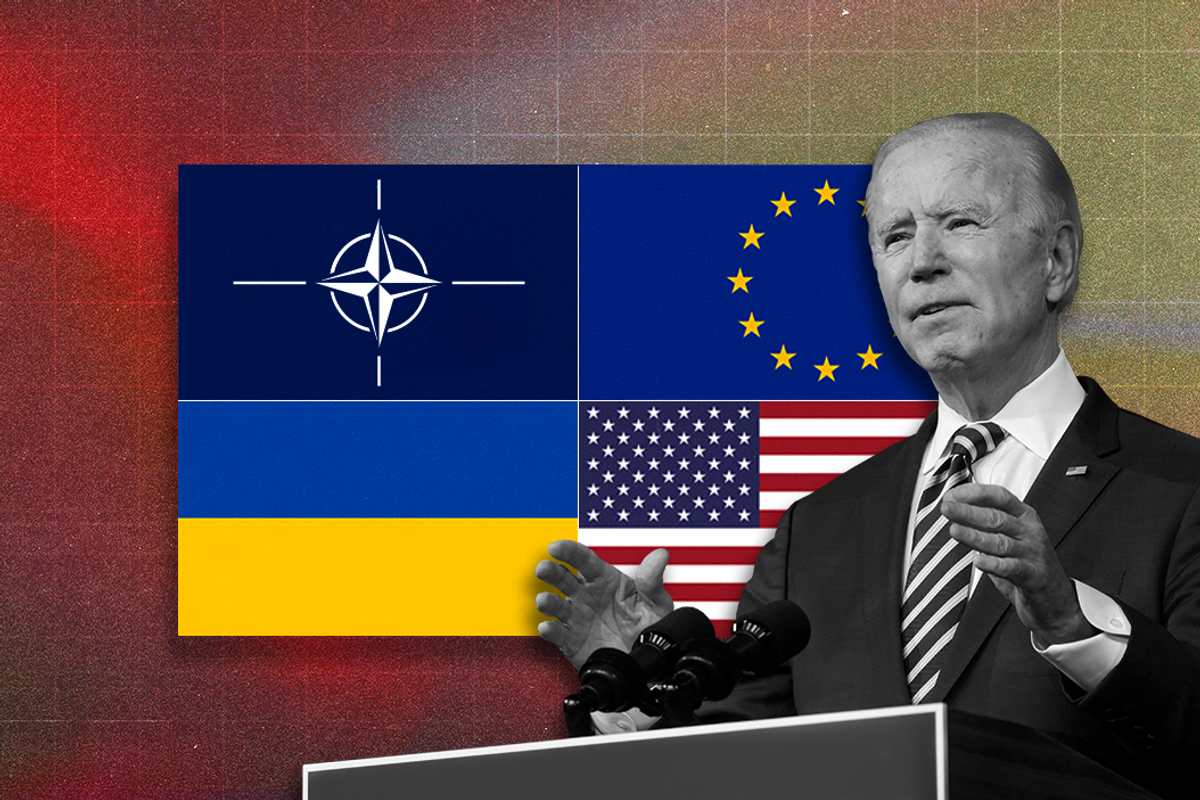 Annie Gugliotta
Wars can make or break political careers. They present opportunities for leaders to show off their statesman bonafides, or alternatively, to flounder.

The test is on this week for US President Joe Biden as he heads to Europe to shore up allied resolve against Russia's assault on Ukraine. Biden likely hopes he can rally European countries to put further pressure on Moscow and force the Kremlin to make some concessions. Can he pull it off?
---
Biden on tour. On Wednesday, Biden flies to Brussels, where he'll meet with NATO members and European leaders Thursday. He'll say all the right things about the transatlantic relationship and America's enduring commitment to European security interests.
Biden will then fly to Warsaw, where he'll meet President Andrzej Duda as a show of solidarity amid the ballooning Ukrainian refugee crisis spilling over into Eastern Europe. Poland, which shares a 300-mile border with Ukraine, has absorbed roughly 2 million Ukrainian refugees thus far, and Polish society is already feeling the pinch of this massive absorption effort.
The leaders of Poland, Slovenia, and the Czech Republic visited Kyiv last week, and former Ukrainian President Petro Poroshenko said recently that Biden should make the trip to Ukraine in a show of support. But the White House has said there is no plan for Biden to visit Ukraine.
"This is a country at war," US Ambassador to the United Nations Linda Thomas-Greenfield has said. "I can't imagine that [a Biden visit to Kyiv] would be on the table." But US presidents have visited war zones many times, and a Biden touchdown in Kyiv would send a powerful message to Ukrainians, and the Kremlin.
Heavy on symbolism, light on action. Washington and Brussels have already rejected Ukrainian President Volodymyr Zelensky's requests to establish a no-fly zone over Ukraine because Moscow would likely see it as an act of war. They've also balked at requests to provide Soviet-era fighter jets to Kyiv, claiming that this would bring NATO members into direct conflict with Moscow.
Still, transatlantic allies will be under pressure to announce something after this week's summit. Washington has tried recently to get Turkey, a NATO member, to transfer the sophisticated Russian-made S-400 missile system to Ukraine, according to Reuters. But such a move would infuriate the Kremlin, and Ankara, which shares a maritime border with Kyiv and Moscow in the Black Sea, knows that it would be playing with fire.
But the West still has plenty of other options up its sleeves to inflict further pain on the Kremlin. Crucially, the EU is discussing measures targeting Russia's energy exports, says Edoardo Saravelle, a former energy and economics researcher at the Center for a New American Security. "Biden's presence could help build a consensus on Europe's next step on energy. Much will depend on building so-called 'sanctions resilience,' that is, ensuring that Europe has the resources and support to weather potential economic collateral damage from additional sanctions on Russia," Saravelle says.
Indeed, the United States and Europe could also announce new ways to tighten financial sanctions and target more high-profile Russians. "Given the high-profile nature of the trip and the general trend of transatlantic coordination in sanctions actions since the invasion," Saravelle says, "it seems likely that some sanctions announcement will come from President Biden's travel, even if short of the strongest energy measures."
What else is on the agenda? The alliance might also try to establish a blueprint for easing – or lifting – crippling economic sanctions on Russia. Though Brussels and Washington have been in lockstep in recent weeks, it still isn't clear what Western preconditions are for loosening the chokehold on Russia's economy.
What's more, the Biden administration says that Russia is preparing to use chemical weapons on Ukrainian civilians and to launch cyberattacks on American infrastructure. Haunted by the ghost of Syria's past, will Biden establish a "red line" requiring Western military intervention?
The China equation. Amid reports that Vladimir Putin has called on Beijing to supply Moscow with weapons and economic support, President Biden held a long call with his Chinese counterpart last Friday in which he tried to dissuade President Xi Jinping from rescuing Moscow. Indeed, ahead of an upcoming EU-China virtual summit on April 1, Biden wants to make sure that the EU and US speak with a single voice when navigating relations with Beijing.