'One minute to midnight': World leaders meet at COP26 as climate clock runs out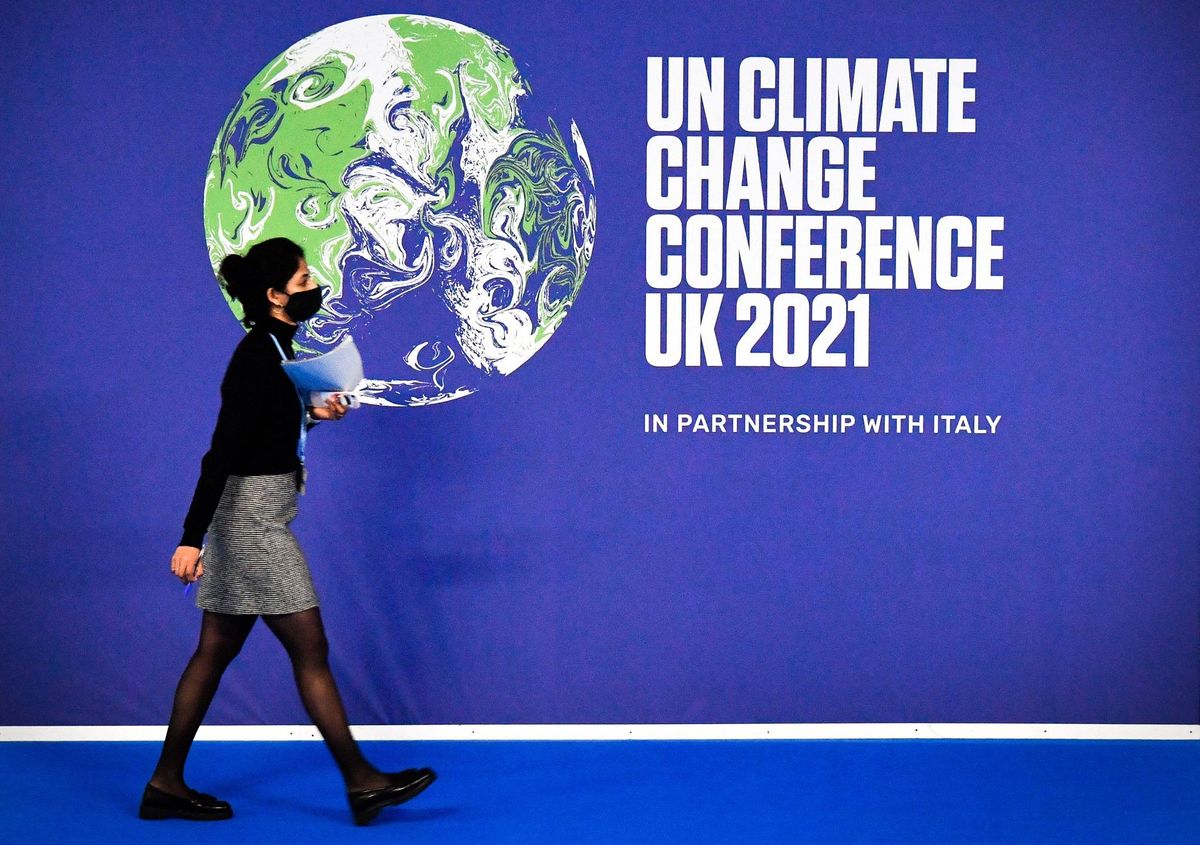 The COP26 summit, officially known as the 26th Conference of Parties to the United Nations Framework Convention on Climate Change, is now underway.
Over 100 world leaders are meeting in Glasgow, Scotland between October 31 and November 12. US President Joe Biden is there, as are European leaders and Indian Prime Minister Narendra Modi. Among those that aren't in attendance: China's President Xi Jinping and Russian President Vladimir Putin, leaders of two of the world's top four emitters.
---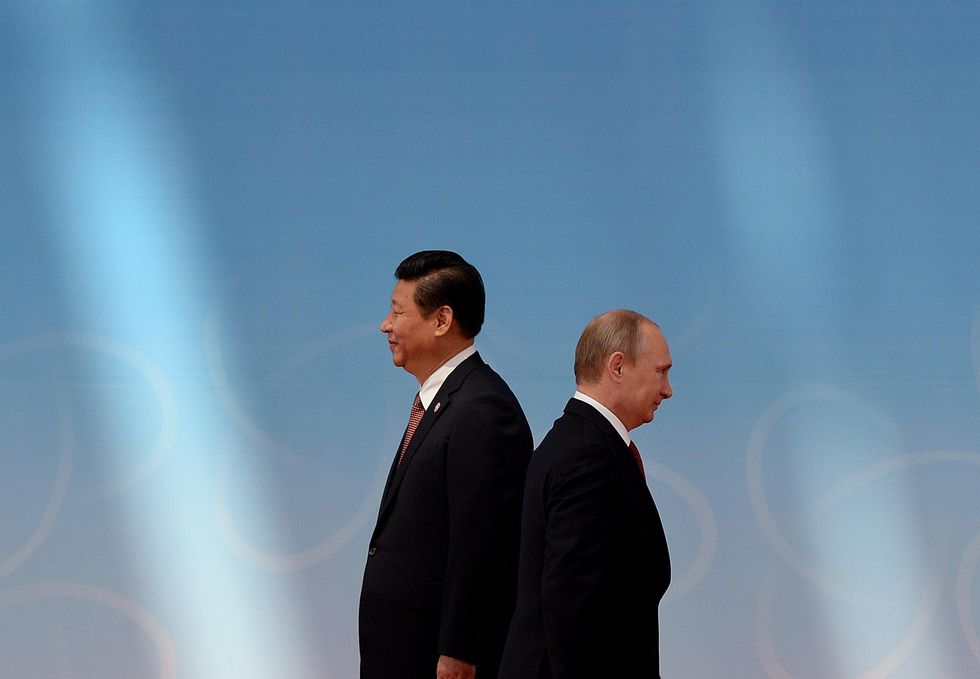 Xi (left) and Putin (right) are not attending COP26. (Mark Ralston/AFP via Getty Images)
The gathering has been billed as the world's "last chance" to avert climate catastrophe (though it assuredly won't be the last time we hear that).
"Humanity has long since run down the clock on climate change," British Prime Minister Boris Johnson is expected to say during Monday's opening session. "It's one minute to midnight and we need to act now."
Want to understand the world a little better? Subscribe to GZERO Daily by Ian Bremmer for free and get new posts delivered to your inbox every week.
Negotiators will be looking to pressure countries into upping their efforts to keep global temperatures from rising by more than 1.5 degrees Celsius relative to preindustrial times.
"The rapidly changing climate is sounding an alarm to the world, to step up on adaptation, to address loss and damage, and to act now to keep 1.5 alive," said Alok Sharma, the British government minister chairing the COP26 summit, at the opening ceremony. "We can move the negotiations forward. And we can launch a decade of ever-increasing ambition and action."
Here's what you need to know about the high-stakes summit.
Life after Paris
Almost all countries signed the 2015 Paris Agreement aimed at limiting global warming to "well below" 2 degrees Celsius—and ideally to 1.5°C—by 2100 relative to preindustrial levels. But while signatories agreed that climate action was necessary and promised to set progressively more ambitious decarbonization targets for themselves—known as Nationally Determined Contributions (NDCs)—they did not at the time pledge to do enough to meet global climate goals.
They still don't.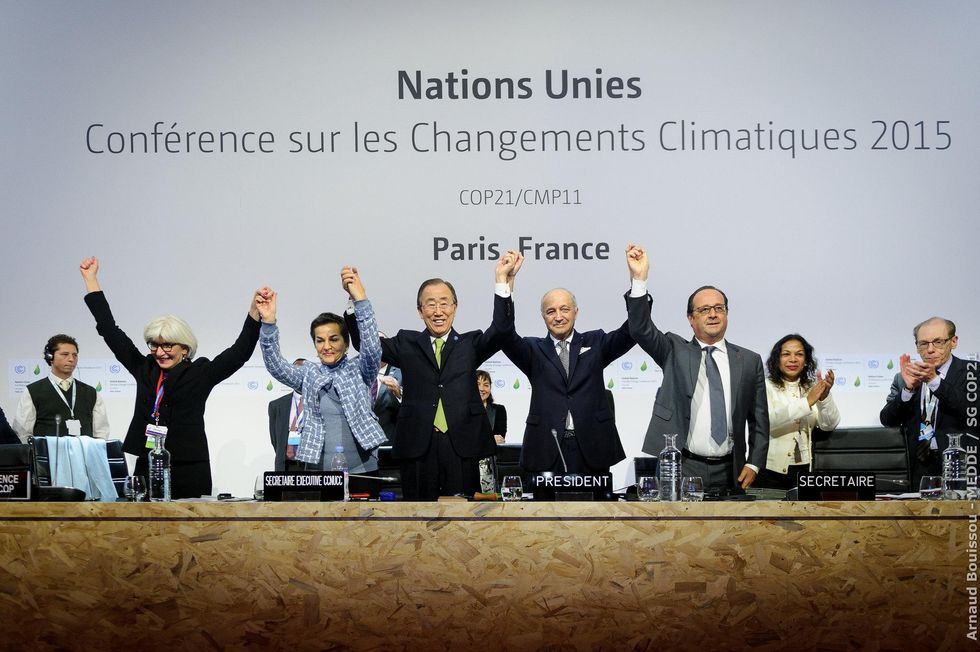 World leaders celebrate the adoption of the Paris Agreement at COP21 in 2015. (COP Paris/Flickr)
Because of the voluntary nature of the agreement, countries face no penalties for setting insufficiently ambitious NDCs or for missing their targets.
It is no surprise, then, that since 2015 global greenhouse gas emissions have continued to increase, pushing climate goals further out of reach with every passing year. While emissions are growing more slowly than before the Paris Agreement was signed, the concentration of carbon dioxide in the atmosphere reached a record high this year, dashing hopes that last year's dip in emissions due to the Covid-19 pandemic would persist. Global warming is estimated to be at 1.2°C already.
COP26 is 'last, best hope'
Scientists say that the window for action is closing fast. The Intergovernmental Panel on Climate Change (IPCC) estimates that the world has less than 10 years to cut emissions enough to keep warming below 1.5°C. As President Biden acknowledged, "This is the decade we must make decisions that will avoid the worst consequences of the climate crisis."
Yet this August, the IPCC reported that the world is all but assured to miss this target.
Enter COP26, the twenty-sixth annual meeting of its kind (yep, we've been at this for a quarter century) that US Special Presidential Envoy for Climate John Kerry called the "last, best opportunity to get real" on climate. Six years after Paris, the goal is to "keep hope alive" for limiting warming to under 1.5°C.
The mood going in, however, is grim.
UN Secretary-General Antonio Guterres told me that countries are "sleepwalking" into an abyss. Climate activists like Greta Thunberg are frustrated by the world's failure to meet earlier targets, despite lofty promises:
Build back better. Blah, blah, blah. Green economy. Blah, blah, blah. Net zero by 2050. Blah, blah, blah [...] Words that sound great but so far have not led to action.
True enough, the record is not encouraging. Time and again, nations have failed to keep their climate promises, with current policies putting the world on pace for 2.9°C of warming by the end of the century—a catastrophic scenario, according to the IPCC.
Emissions in most rich countries have actually been declining for years, albeit not fast enough to put the world on pace for 1.5°C. Still, it is now clear that in wealthy nations, decarbonization is not only feasible but also economically worthwhile. As climate experts Amar Bhattacharya and Nicholas Stern explain:
There is mounting evidence that decarbonization does not hamper growth, development, and jobs but instead offers a path to more inclusive, resilient, and sustainable growth; indeed it can "unlock the inclusive growth story of the 21st century."
Technological advances have dramatically reduced the cost of renewable energy, making it increasingly competitive with, and even cheaper than, fossil fuels. This means that profit and national gains, rather than political will and global solidarity, can now drive climate action. The domestic politics of climate action in countries like the US still have to catch up with this reality, but the economics of it are settled: the transition to net zero can be a win-win, no sacrifices needed (provided any losers are compensated).
Solar power is now the cheapest source of energy, according to the IEA.
Alas, even if all rich nations were to reach net-zero emissions by mid-century, the world would still be on pace for above 1.5°C warming. That's because developing countries, whose emissions are still growing, account for two-thirds of global emissions—a share that will only grow over time. The world can't meet the Paris goals without their help.
But developing countries are both reluctant and unable to pitch in at the scale needed.
Reluctant, because they are only responsible for about 20% of historical emissions but are now being asked to suppress their living standards and remain poor in order to clean up a mess the US and Europe created and grew wealthy from. Unable, because most developing countries lack the fiscal space and access to long-term finance needed to meet the upfront costs of decarbonization. What this means for climate action is that developing countries can't—and shouldn't have to—decarbonize without unprecedented financing from advanced economies.
"We need them to make an extra effort; but for that extra effort to be possible, we must have a lot of support from the developed world," UN Secretary-General Guterres told me.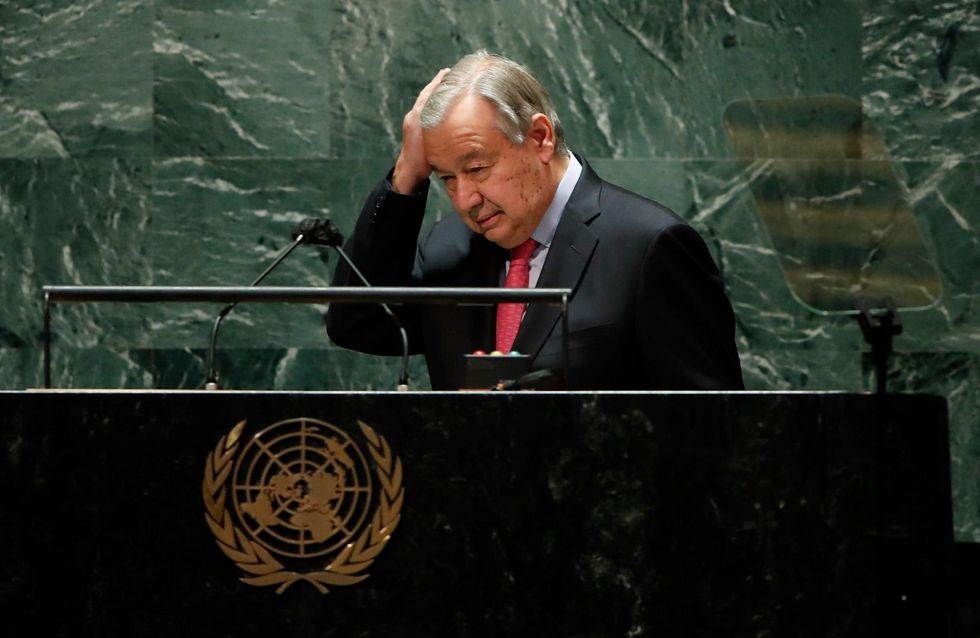 UN Secretary-General Antonio Guterres knows agreement will be hard to reach.(Eduardo Munoz-Pool/Getty Images)
Back in 2009, developed countries agreed to collectively mobilize $100 billion per year by 2020 for climate action in developing countries. It is now estimated that at least ten times that, or $1 trillion per year, will be needed to fund the low-carbon transition in developing countries (excluding China).
A newly released report has found that rich countries have fallen short of even the $100 billion target, and are not expected to contribute enough to meet it until 2023.
This failure will undermine trust between developed and developing nations as they head into thorny negotiations in Glasgow. "The delay has added to developing country discontent about being asked to reduce their emissions to solve a problem that was largely created a long time ago by now-rich countries when they were industrializing," Eurasia Group's Shari Friedman told GZERO Media.
"There is a lack of trust between developed countries and developing countries," Guterres told me.
To make things worse, many countries that have contributed little to global warming and are powerless to stop it are already suffering disproportionately from the impacts of climate change—such as droughts, floods, and sea-level rise—and will need help to adapt to the irreversible effects that are already baked in. A key agenda item at COP26 will be to secure financing commitments from developed countries to compensate these poor and vulnerable nations for the losses and damage incurred, as well as to scale up resource transfers and technical support to help make them resilient to future climate change impacts.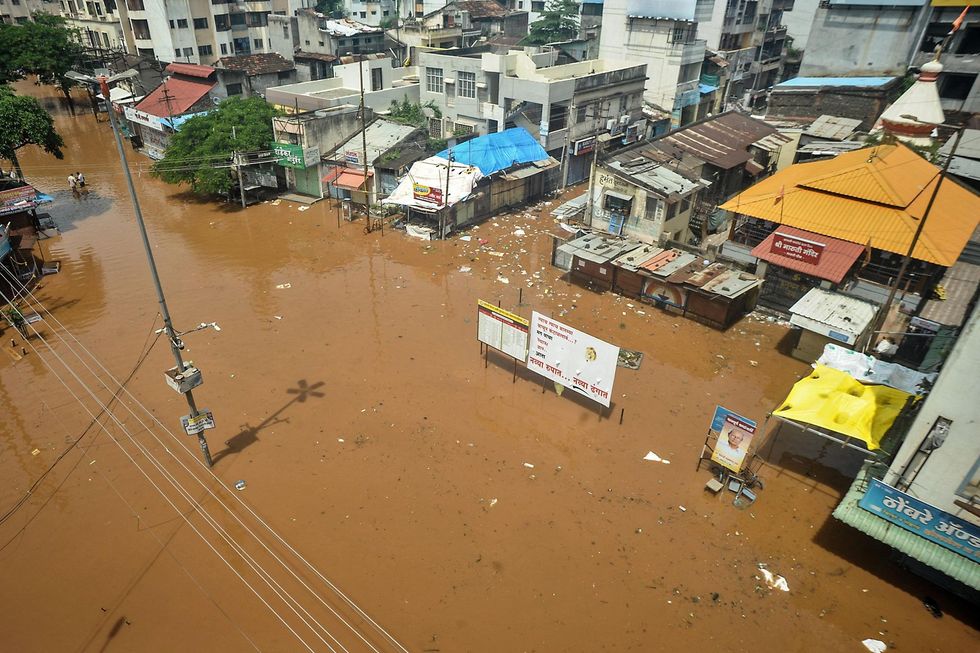 Climate change-induced natural disasters are already impacting the developing world.(Uday Deolekar/AFP via Getty Images)
"It is clear developed countries must abide by the commitments they made in Paris, namely to mobilize $100 billion in support to developing countries, both to reduce emissions and to support their population in resilience, in building better infrastructure, in being able to resist to these horrible events climate change is creating," Guterres told me.
Credible progress on climate finance and loss and damage is a make-or-break prerequisite to get developing countries on board with mitigation efforts, and therefore to get the world on track for 1.5°C.
'Tough' climb ahead
Rich country governments have so far failed to provide access to the Covid-19 vaccine to most of the world's poorest and most vulnerable people. Is there hope they can do better on climate change?
Experts and insiders are skeptical. As UN Secretary-General Guterres put it, "Vaccine inequity doesn't help to build trust."
🔔 And if you haven't already, don't forget to subscribe to my free newsletter, GZERO Daily by Ian Bremmer, to get new posts delivered to your inbox.