Coronavirus Politics Daily: Ecuador as epicenter, Italians want answers, global vaccine effort without the US?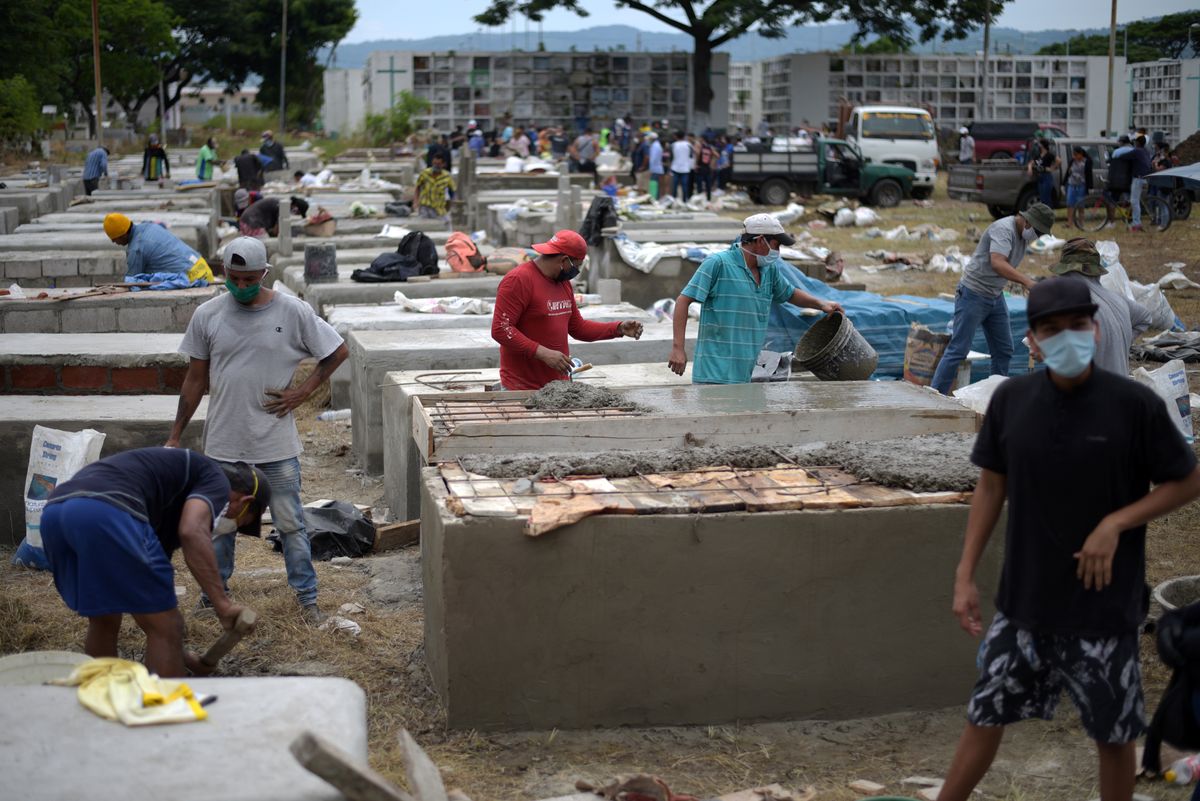 Ecuador, a coronavirus epicenter: While the spread of coronavirus in China, Europe, and the United States has garnered media attention for weeks, the Latin American country of Ecuador has quietly been grappling with one of the worst outbreaks in the world. In recent weeks, suddenly overwhelmed morgues in the industrial hub of Guayaquil forced people to leave their dead wrapped in sheets on city sidewalks. The real death toll in the country is likely 15-times higher than the official count of 500, according to a chilling New York Times investigation, making the country the epicenter of the outbreak in Latin America. And that's not because of a coverup – government officials acknowledge that the statistics are likely a gross undercount because of their lack of capacity to test for and control the surging number of cases. Ecuador's case is a grim foreshadowing of how the pandemic may play out in other developing countries, where weak infrastructure, insufficient resources, and pre-existing political and economic challenges impede public health efforts.
---
Accountability in Italy: Even asthe Italian government now wrestles with how to ease lockdown restrictions – flagged as "phase 2" of the crisis – many Italians are already preparing for "phase 3": the political and legal reckoning afterwards. With 25,000 COVID-related deaths, the highest official toll after the US, Italians who lost loved ones to the disease are strategizing on how to hold government officials responsible for failing to stop the epidemic sooner. One prominent journalist recently wrote that "the pandemic is going to turn into a big collective trial," as prosecutors probe health officials' responses and even mull manslaughter charges against directors of old-age care facilities where families say the true death toll was concealed. (The World Health Organization now says deaths linked to nursing homes make up around half of Europe's total COVID-19 death toll.) As Italy moves from mourning to accountability, the country's fragile coalition government will have to contend with the fallout.

Will the US join a global vaccine initiative? The World Health Organization has launched a global initiative to speed the development and production of COVID-19 vaccines and antiviral drugs. France, Germany, the UK and the EU back the project, which aims to streamline testing and drug development so that all countries have equal access to life-saving treatments for a disease that has now infected some 2.7 million people worldwide. But the Trump administration, which recently cut funding for the WHO and has even floated plans to create an alternative, said it wouldn't take part in today's launch. It's unclear whether that means the US is blackballing the global initiative altogether – but the absence of the world's largest economy, home to some of the most advanced researchers on earth, would surely make things harder for the initiative.