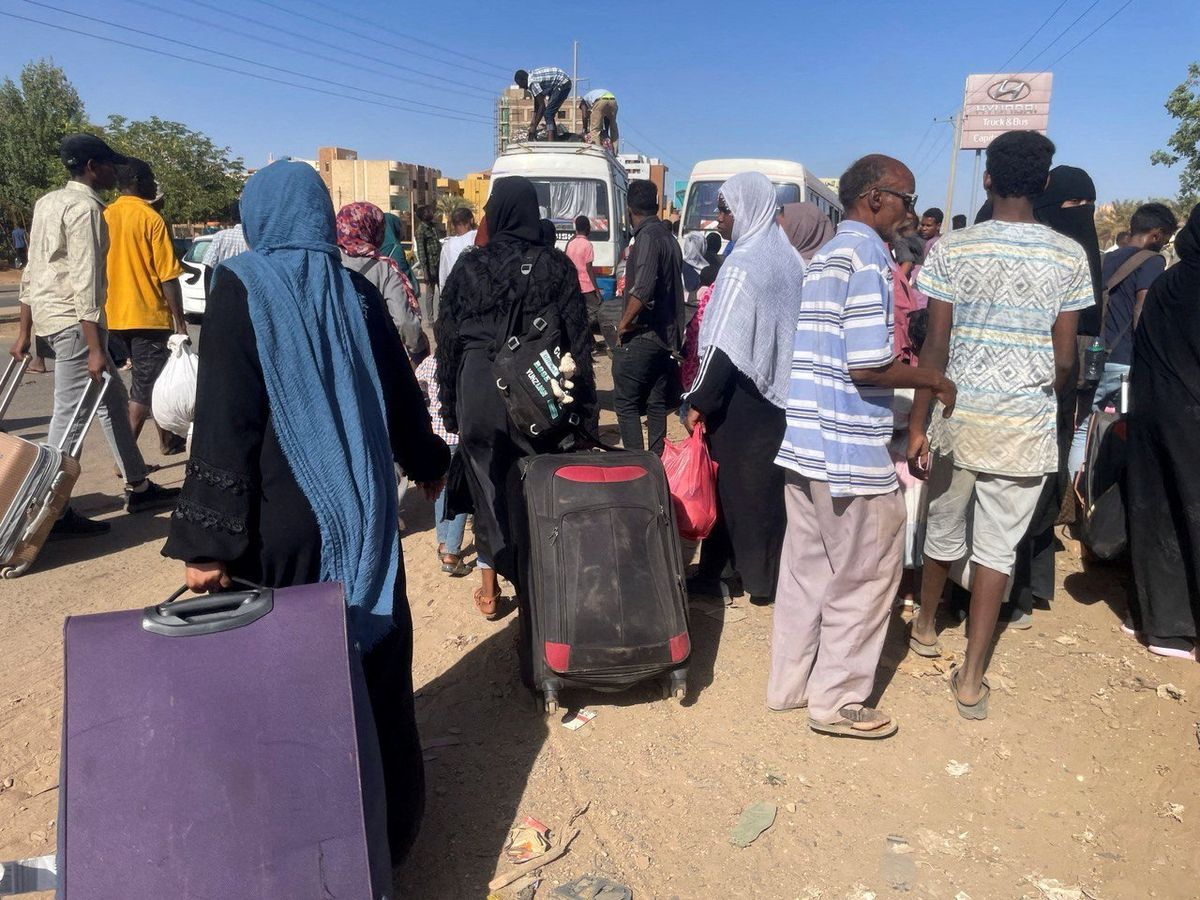 Reuters
As fighting in Sudan between two warring army factions reached its ninth day on Sunday, a wave of countries evacuated their embassies in Khartoum, the Sudanese capital. (See this primer on what's fueling the conflict and who the main players are.)

The US and UK, for their part, announced that they'd evacuated embassy staff and their families in a mission that's proved increasingly difficult amid heavy shelling that's kept Khartoum's five million plus residents hiding in their homes.
Indeed, the Pentagon said it had flown in Navy Seals and Army Special Forces for a mission that lasted less than one hour and resulted in around 70 diplomats and family members being flown out. Still, the US State Department has said that evacuating the 16,000 American citizens there, mostly dual nationals, remains a long shot.
---
The Netherlands, Canada, Japan, Italy, and other countries say they are conducting similarly complex operations as Khartoum's airport remains closed amid ongoing bombardments.
But these missions are anything but straightforward. A German evacuation attempt had to be aborted in recent days due to shelling. On Sunday, a French convoy came under fire while evacuating its citizens and had to turn back to the embassy.
Also on Sunday, a UN convoy started a 525-mile drive toward the Port Sudan on the Red Sea to evacuate UN staff and aid group workers. While the two warring factions refused last week to honor a number of ceasefires, it appears that they agreed, for the most part, not to fire on aircraft carrying foreign diplomats or on UN vehicles.
However, for millions of Sudanese stranded in the war-torn country, there is no safe haven. Many of those trying to flee have been turned back from neighboring countries, like Egypt, for not having appropriate travel documents. There's growing fear that this could spiral into a full-blown regional crisis: Around 20,000 people in the western Darfur region have crossed into neighboring Chad since the fighting began, and more than 2,000 have fled to South Sudan.
The humanitarian situation is becoming increasingly dire. Food and water supplies in the capital are dwindling. Many are resorting to getting water from the River Nile to get by. Meanwhile, Netblocks, a watchdog group, says that the internet is functioning at 2% of ordinary levels, making communication and evacuation efforts even more difficult.