Why Sudan's crisis is a regional affair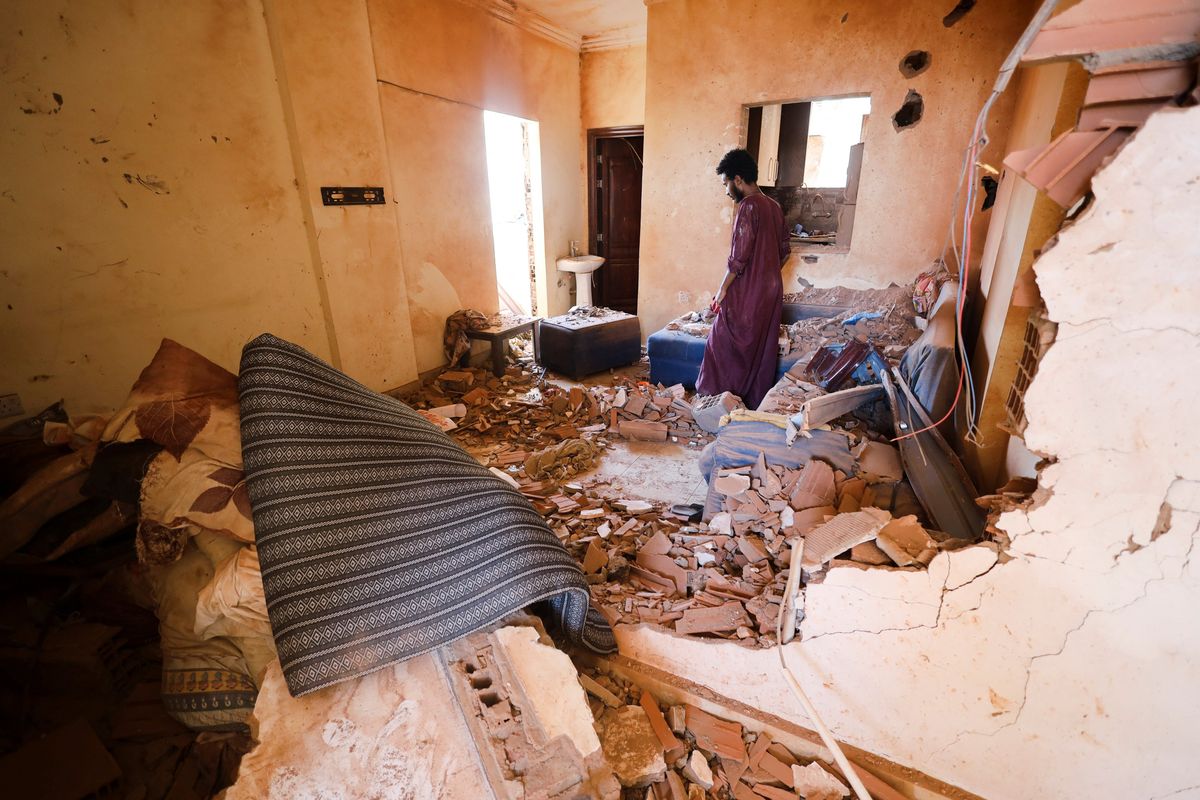 Reuters
Fighting rages on in Sudan, with the two dueling armies having already broken the 24-hour ceasefire that was declared on Tuesday. Few have high hopes of a cessation of hostilities in the North African country anytime soon.

But this conflict isn't just about Sudan. Indeed, a host of regional heavyweights with their own strategic interests in Sudan – and the Horn of Africa more broadly – have helped fuel the current political crisis and are closely watching events unfold.
Recap: Who is fighting whom? On one side is Gen. Abdel Fattah Burhan, the country's army chief and de facto leader since 2021. That was when the military took over in a violent coup, overthrowing a joint civilian-military government. On the other side is Burhan's former ally and junta deputy Gen. Mohammed Hamdan Dagalo, known as Hemedti, who is head of the Rapid Support Forces, a militia that grew out of the Janjaweed death squads that committed genocide in Darfur.
Both men once had close ties to former despot Omar al-Bashir – who ruled the country with an iron fist until 2019 – and helped oust him in a military coup amid a popular uprising.
---
The two generals have since fallen out and most recently clashed over the planned integration of the RSF into Sudan's military. This triggered the current violence, but at the heart of the crisis is their personal rivalry over who will ultimately control the armed forces – and the country.
But many other states also have a stake in what goes down in Sudan.
Diplomatic tug-of-war. For decades, al-Bashir enjoyed a close relationship with Iran, but that started to change in 2011, when the energy-rich south – accounting for 80% of Sudan's oil – gained independence from Khartoum.
Seeking new economic opportunities, al-Bashir began mending ties with rich Gulf states, particularly the UAE but also Saudi Arabia.
Consider that by 2015, Sudan had sent thousands of troops to support the Saudi-UAE coalition in Yemen in exchange for wads of cash and subsidies on imports. Locked in a bitter rivalry with Iran, the Gulf states tried – and succeeded – in bringing Sudan into their sphere of influence, resulting in al-Bashir severing ties with Tehran completely.
Meanwhile, under President Abdel Fattah el-Sisi, Egypt was keen to drive a wedge between the al-Bashir regime and the Muslim Brotherhood, el-Sisi's main ideological rival. After the Sudanese autocrat was ousted, Cairo took advantage of Ankara's limited sway with the Sudanese military to try and limit Turkey's influence in the country, with some success.
Cairo has not officially taken sides but has joined forces with Burhan to push back against Ethiopia's Grand Renaissance Dam project, which they say will cut into their share of water in the Nile.
Sudan's economic value. The gold trade has long been crucial to Sudan's economy. Prior to al-Bashir's ouster, gold accounted for 40% of the country's exports. In recent years, Hemedti, a former camel herder, has used his growing influence to build a family mining and trading company, exporting illicit gold to Dubai in exchange for hard currency. A report from the Central Bank of Sudan showed that the UAE purchased all of Sudan's gold exports in the first half of 2022, worth a total $1.3 billion.
Competition for influence in the Red Sea. Enter Russia, which has long been vying for access to Sudan's strategic Red Sea port. Moscow is reportedly in talks to build a naval base – creating a passageway to the Indian Ocean – in exchange for sending Khartoum more weapons and military equipment. Indeed, this ties into Moscow's broader strategy of trying to increase its foothold across the resource-rich Sahel region.
The US' limited leverage. While the US gives Sudan a hefty sum of direct government assistance, Washington's sway is undercut by the fact that the RSF has an independent revenue stream from its illicit trade scheme, effectively functioning as a state within a state.
And while US sanctions on the Sudanese military since the coup might hurt ordinary civilians (in 2021, Washington withheld $700 million in aid), the military maintains a tight grip over the entire economic system and business community. It has plundered state resources, dubbed by some analysts as an entrenched "deep state," for decades.
Looking ahead.
The Horn of Africa is already one of the world's most volatile regions. Now, there's growing concern that the turmoil in Sudan could spill over into neighboring countries, like Chad and Eritrea, creating a full-blown regional crisis.