Hard Numbers: Russia pummels Ukraine, White House preps for migrant surge, Haiti's lawlessness, Iranian cleric gunned down, a bad Thai friend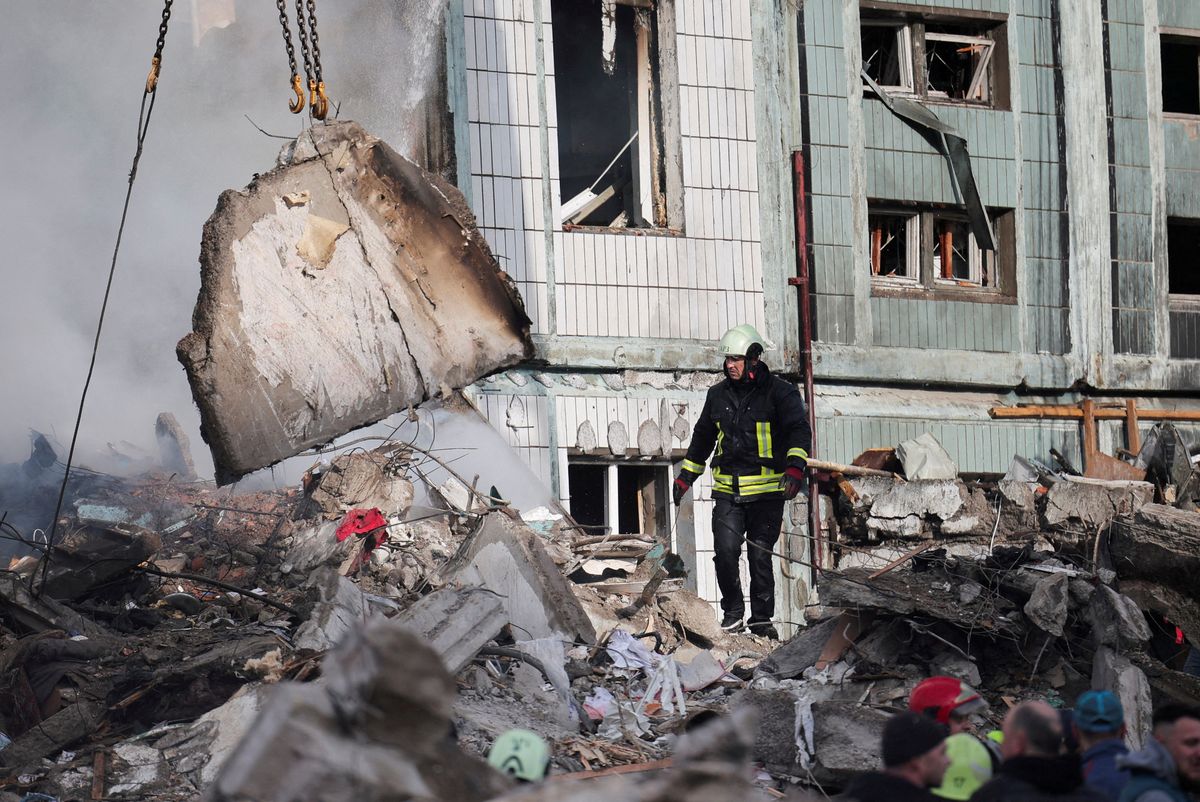 REUTERS/Carlos Barria
16: At least 16 people were killed Friday when Russia fired dozens of missiles and drones at Ukrainian cities, including Kyiv, far away from the active combat zones. Most of the deaths occurred after projectiles hit a residential building in the central city of Uman.
---
2: The US will open new immigration processing centers in two Latin American countries — Colombia and Guatemala — in anticipation of an influx of migrants attempting to reach the US southern border. After a legal tug-of-war, the COVID-era policy known as Title 42, which has allowed US authorities to expel asylum-seekers on public health grounds, will expire on May 11.

1,674: As security and humanitarian crises deepen in Haiti, the new head of the UN mission there says that 1,674 homicides, rapes, lynchings and kidnappings were reported in the first quarter of this year, up from 692 in the same period in 2022. Gang violence has exploded since the 2021 assassination of President Jovenel Moïse.
88: Ayatollah Abbas Ali Soleimani, a high-ranking Iranian cleric, was shot dead by a security guard Wednesday as he waited at a bank in the northern province of Mazandaran. Soleimani sits on the powerful 88-person clerical body that will select the next supreme leader. The move shows that anti-regime sentiment is still sky-high despite the fact that nationwide protests sparked by the in-custody death of Mahsa Amini last fall have mostly been quashed.
12:
Thai authorities have arrested a woman accused of
poisoning 12 of her friends
and acquaintances since 2020, allegedly lacing their food with cyanide. Sararat Rangsiwuthaporn was arrested this week after going on a trip with a mate. Spoiler: The woman's "friend" didn't return home.