GZERO Daily: the newsletter for people who love global politics
Sign up for our free newsletter to keep up with what's going on around the world - and why it matters.
Subscribe
GZERO Daily: the newsletter for people who love global politics
Subscribe Now

We have updated our Privacy Policy and Terms of Use for Eurasia Group and its affiliates, including GZERO Media, to clarify the types of data we collect, how we collect it, how we use data and with whom we share data. By using our website you consent to our Terms and Conditions and Privacy Policy, including the transfer of your personal data to the United States from your country of residence, and our use of cookies described in our Cookie Policy.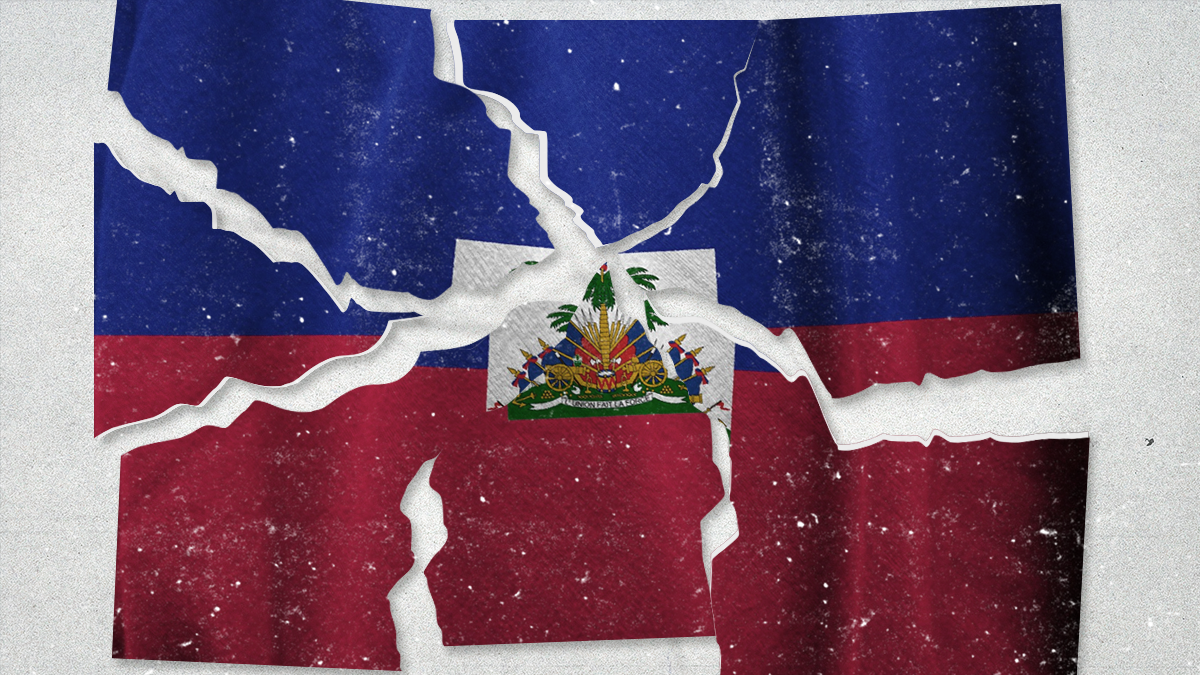 GZERO Media
The Caribbean state of Haiti has been in a persistent state of pandemonium for decades. Yet, what's happening now on the island nation of 11 million reflects a profound new wave of instability that's threatening to spill over into neighboring countries.

Thousands of Haitians have recently taken to the streets calling for the resignation of Prime Minister Ariel Henry, while large swaths of the capital, Port-au-Prince, are being ruled by rival gangs vying for power. Forget democracy or autocracy – lawlessness is rampant in Haiti.
---
Backstory. Dictatorships have long ruled over Haiti, the poorest country in the Western Hemisphere. For almost 30 years until 1986, François and Jean-Claude Duvalier, the autocratic father-son duo known as Papa Doc and Baby Doc, led the country with an iron fist. Since then, the country has seen several military coups and a rotating door of leaders, many of whom have mismanaged the economy and lined their own pockets. As a result, poverty and crime plague Haiti, and there's little hope for economic growth in a country whose top export in 2020 was … knitted T-shirts.

But things deteriorated further last summer after President Jovenel Moïse was assassinated in a heist-like operation, giving rise to succession disputes and a leadership vacuum that left parliament mostly empty and paved the way for gangs to consolidate power.
Why now? The latest round of anti-government protests exploded after interim PM Henry announced he would slash $400 million in fuel subsidies. Many Haitians consider Henry's tenure illegitimate because he was neither elected nor formally confirmed by the legislature. They are also fed up with his stalling tactics, having refused to set a date for new elections that have not been held since 2016.
So how bad is this situation? "It's catastrophic," says Haiti's former Prime Minister Jean-Max Bellerive (2009-2011). "I believe Haití has never experienced such chaos even during the 2010 earthquake," he said. That cataclysmic event resulted in more than 200,000 deaths and decimated homes and infrastructure. (Bellerive was accused of corruption during his time in office.)
The king of Port-au-Prince. Haiti has just 12,800 active police officers, who are significantly outgunned and outnumbered by gang members. Arguably, the most powerful man in Port-au-Prince is a former cop turned gangster called Barbecue (his real name is Jimmy Chérizier). Some say Chérizier earned this nickname because he's the son of a grilled chicken street vendor; others say it's because he has a knack for burning alive those who cross him.
Barbecue heads one of Haiti's most powerful gangs, G9, which rules large swaths of the capital, including coastal areas where shipments of food and fuel enter the country. As a result, wealthy business people who own warehouses and industrial parks have been forced to make deals with the devil to get goods flowing into the capital.
This dynamic, whereby the rich can afford to circumvent the chaos, has fed grievances over classism and inequality, deepening social fissures that gangs have exploited to accumulate more power. What's more, many government officials have been accused of corruption and – along with elites – reportedly strike mutually beneficial deals with gang members.
The land of scarcity. Most recently, gangs have taken control of one of the country's largest fuel terminals, exacerbating dire food and fuel shortages. (They already control the main arteries in and out of the capital, dictating what – and who – gets in and out.) Moreover, looting of food storage units is also widespread, leading last month to the loss of at least $6 million of relief assistance, including 2,000 tons of food, according to the World Food Programme.
The situation on the ground is dire, Bellerive says. "Most of the hospitals are closed, schools are yet to reopen, and supermarkets have very short opening times." The international airport remains open, but "getting there or out of it could be risky."
Moreover, lack of access to clean water – a scarcity in Haiti – has given rise to a cholera outbreak in a country already traumatized by a 2010 outbreak of the disease brought by UN peacekeepers that killed roughly 10,000. Meanwhile, neighboring countries like the Dominican Republic fear it could spread to their populations.
The timing of this explosion could barely be worse. "At the international level, Haití is clearly not a top priority," Bellerive says, adding that the message received to date by Haitians has been "grow up and solve your problems."
"Only because of the fear of massive emigration due to the collapse of the economy and the resurgence of cholera, some attention has recently been given" by the international community.
A plea for help. With the situation spiraling out of control and little hope for a domestic solution, PM Henry this week called for foreign troops to help quell the violence.
UN Secretary General António Guterres, for his part, supports sending in international armed forces, but Haitians on the street responded with a resolute … hell, no! Many Haitians despise the UN after its mission left the country in disgrace in 2017 with its peacekeepers having spread a deadly disease and reportedly raped and impregnated scores of Haitian women and girls.
Washington is unlikely to send in troops given that American voters – Democrats and Republicans – have little appetite for foreign interventions. Indeed, after Moise's assassination last summer, Biden reiterated that "the idea of sending American forces to Haiti is not on the agenda." Meanwhile, many Haitians also rallied this week against US boots on the ground, repudiating solutions that are imposed from outside.
There's no sign that things will improve anytime soon – and Bellerive's assessment is stark: Haiti has "gone beyond the fragile state characterization to become a chaotic state."
This article comes to you from the Signal newsletter team of GZERO Media. Sign up today.