Hard Numbers: South China Sea jet search, US economy surges, Cuban protesters charged, Africa gets vaxxed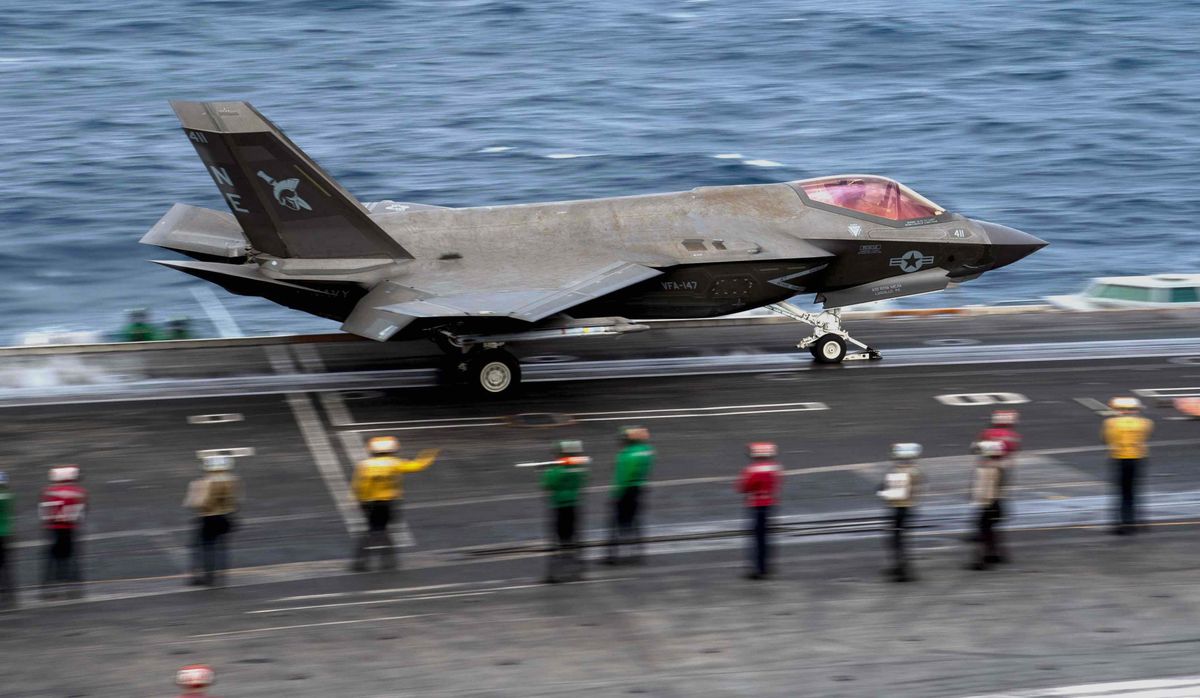 U.S Navy/EYEPRESS
100 million: The US Navy is scrambling to find a $100 million F-35 stealth fighter jet that crashed and sank soon after taking off on Monday from an aircraft carrier in the South China Sea. One expert described the Cold War-ish race to locate the remains — stocked with classified equipment — before the Chinese do as "basically The Hunt For Red October meets The Abyss."
---
5.7: The US economy grew 5.7 percent in 2021 compared to the previous year, the biggest annual expansion in almost four decades. While this is very good news for the Biden administration, GDP growth is expected to slow down in 2022 due to high inflation, supply chain issues, and looming interest rate hikes.
790: The Cuban government has charged 790 people with sedition and other crimes for taking part last summer in the biggest anti-government protests since the early 1990s. So far, 172 have been tried and convicted.
70:Africa is on track to vaccinate 70 percent of its 1.3 billion population against COVID by the end of the year, according to the African CDC. (So far 11 percent have been vaxxed). This might be possible in part because of declining vaccine hesitancy in populous countries like Nigeria.