How can we defend democracy against disinformation? Live event October 13
October 04, 2021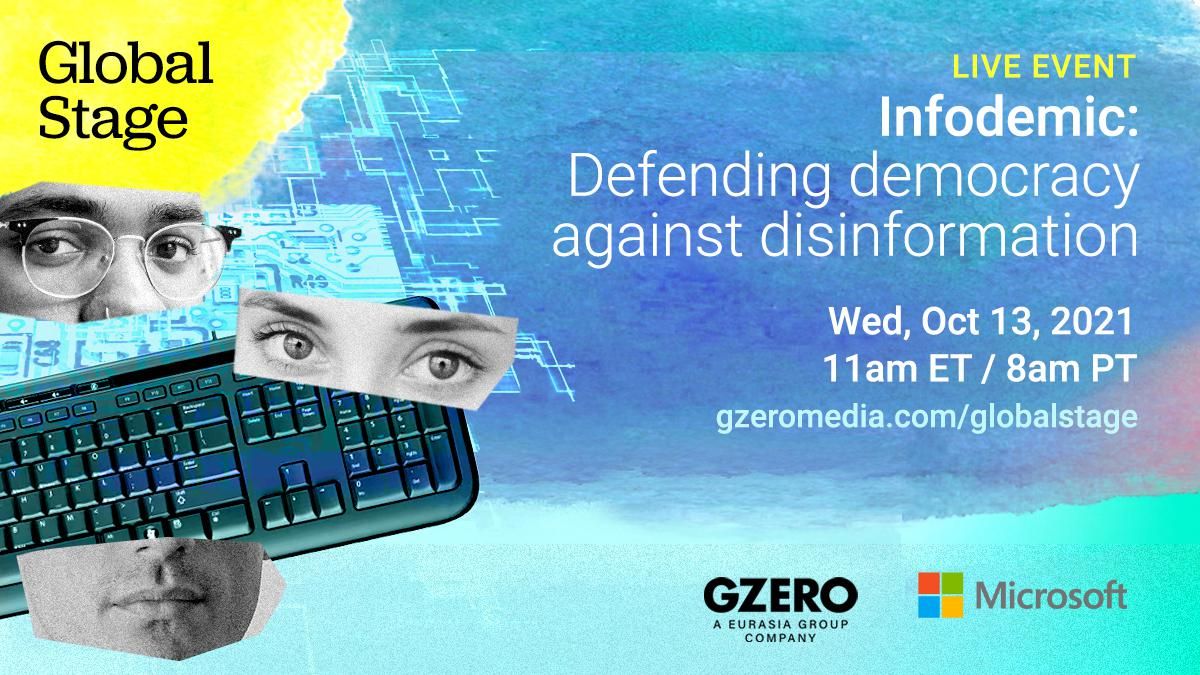 Propaganda and disinformation campaigns have changed election outcomes, catalyzed insurrections, and hampered COVID-19 vaccination efforts. Left unchecked, these tactics threaten to derail global economic recovery and damage decades of social progress. What steps do governments and private-sector outfits need to take to stop the spread of disinformation?
Join our next Global Stage discussion on October 13, "Infodemic: Defending Democracy Against Disinformation,"a one-hour digital livestream examining the spread of disinformation globally, evaluating its impact on politics, societies and markets, and identifying solutions to an increasingly urgent threat.
---
Vijay Vaitheeswaran, Global energy & climate innovation editor for The Economist, will moderate the conversation with guests including:
Yasmin Green, Director, R&D, Jigsaw
Ginny Badanes, Director of Strategic Projects, Cybersecurity & Democracy, Microsoft
Matt Masterson, Non-Resident Policy Fellow, Stanford Internet Observatory
Nina Jankowicz, Director of External Engagement, Alethea Group and Global Fellow, Wilson Center
Kevin Allison, Director, Geo-technology, Eurasia Group
Richard Stengel, former Under-Secretary for Public Diplomacy and Public Affairs, Obama Administration
Infodemic: Defending Democracy Against Disinformation
Wednesday, October 13, 2021
11 am ET / 8 am PT
To watch live on Oct 13, go to: https://www.gzeromedia.com/globalstage/
Stay informed on upcoming live discussions from GZERO Media: sign up for updates and reminders about GZERO Media's events.