How the coronavirus hits the world economy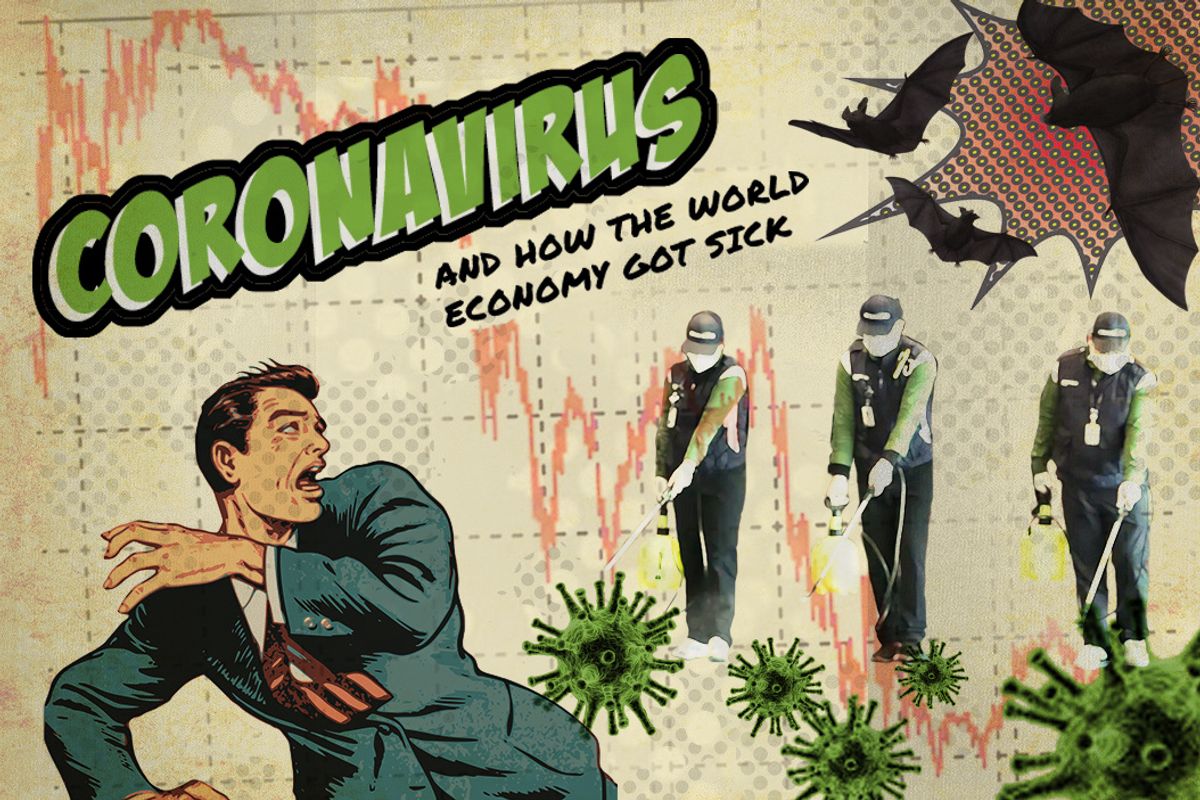 A few weeks ago we first took a look at how a bat (possible origin of the coronavirus) could have a butterfly effect on the world economy.

China accounts for about a fifth of global economic output, a third of global oil imports, and the largest share of global exports. That means that any time the Chinese economy shudders or stumbles, the shockwaves circle the globe. And China is most certainly shuddering.
---
So far, the country has seen more than 70,000 cases of coronavirus, with close to 2,000 deaths. Some 720 million people there are on residential lockdowns to stop its spread. That means people aren't out buying things or producing things in factories and offices.
This matters because:
China is a leading market for the world's largest consumer goods companies. The quarantine and lockdown restrictions have forced many of those businesses to go dark in China for now. Apple, for example, earlier this month closed all its stores in China, its second largest market. Starbucks, similarly dependent, has closed half its shops in the country. Estee Lauder's numbers are getting smudged and Haagen-Dazs sales are melting. Here's a look at what a few dozen of the world's leading consumer and services companies are saying.
China's oil imports, the largest in the world, are taking a hit as the virus crimps travel and industrial production there, knocking down China's oil purchases by several hundred thousand barrels per day. This is bad news for countries that depend on oil exports, like Nigeria, Africa's largest producer, where growth forecasts are already being trimmed.
China is the world's largest exporter, and with many of the country's major factories partly or totally shuttered, global businesses that rely on parts and labor in China are scrambling to figure out alternatives. DHL, who know a thing or two about supply chains, warned earlier this month of "serious disruptions." More than 30 scheduled shipping services from China to Europe and the US have been cancelled. This affects everything from your smartphone, to your vacuum cleaner to your (or your kids') video game consoles. The resourceful folks of Jaguar Land Rover say they are getting critical parts out of China in suitcases.
The good news is, after it gets worse, it generally gets better – when China's stores, factories, and travel links reopen, there will likely be a mini boom as everyone gets back to shopping and working and exporting. The bad news is: we still don't know when that might be, and with the number of cases still rising, it could be a while.