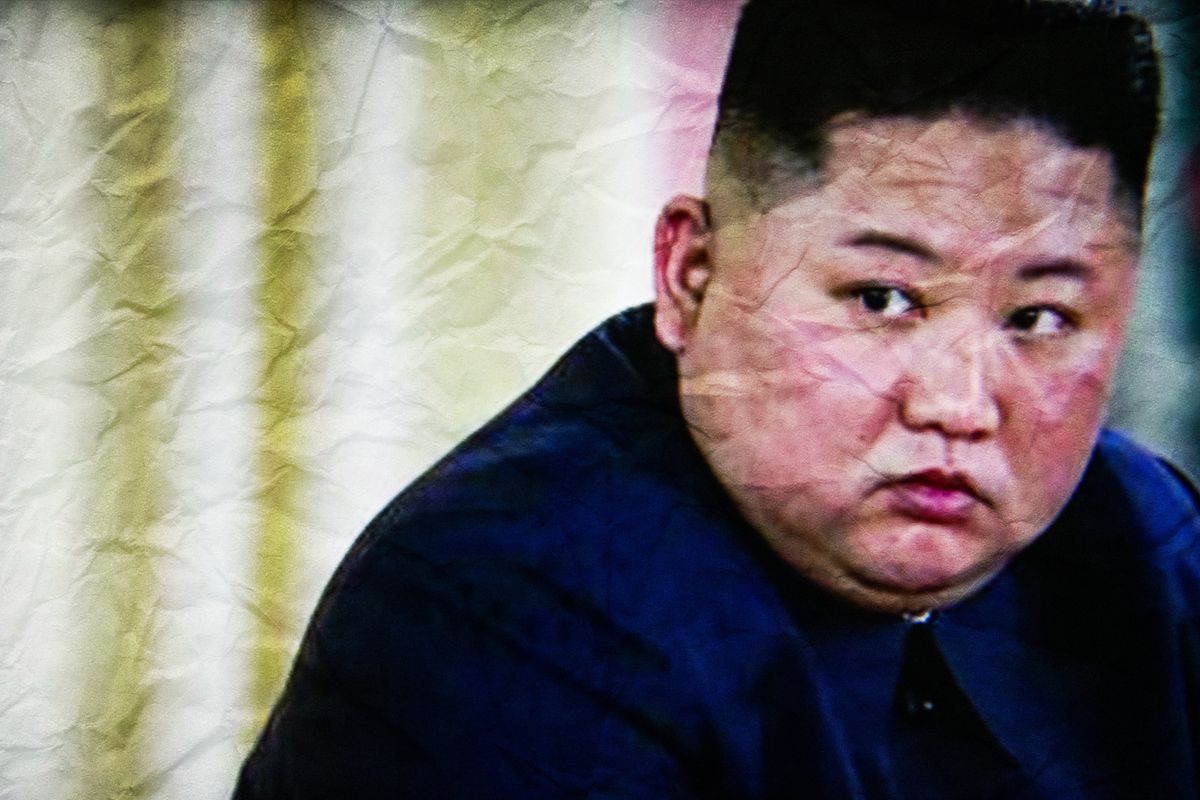 The speculation continues: Where is Kim Jong-un? We'd all grown used to new photos of the North Korean dictator smiling and pointing at things, or galloping up snowy mountaintops, but we haven't seen him at all since April 11.

By now you've heard the rumors. Is he dead? In a vegetative state? Sick or injured? In coronavirus quarantine? Lounging in luxury with a belly laugh at our expense? If you know the answer, please email us here. We promise to keep your wild rumors secret.
But today we'll look beyond these questions, because whenever a secretive, authoritarian state misplaces its strongman, there are larger, longer-term issues to consider. Here are a few questions and tentative answers to advance the discussion.
---
If foreign governments learn that Kim is dead or incapacitated, what's their first concern? Nukes and refugees. The US, South Korea, and Japan would immediately put their militaries on their highest state of alert, but unless the North Korean regime collapses completely, only China would have the access needed to ensure North Korea's nuclear weapons and material remain in safe hands. China would also lock down the border with North Korea to avoid a potential tidal wave of fleeing refugees.
Who would take power in North Korea? We don't know whether Kim has children, but he does have a sister who has been rising through the ranks of North Korea's leadership. Power might pass to another member of the family or to a committee that includes both family and generals. Fear of chaos would probably encourage the country's new power brokers to cooperate and show unity — at least at first. But the real fight for power would likely erupt gradually and behind the scenes.
China's role. As in every other aspect of North Korea's story, China's influence is powerful but not unlimited. It has long provided most of North Korea's food, fuel, and trade, and China's leaders would have a strong say in North Korea's post-Kim future. But while Beijing wants peace and quiet on the peninsula, it has little interest in assuming full responsibility for North Korea's many burdens by making it a de facto Chinese province.
What would it mean for Korean reunification? In the near term, very little. None of the lead actors in this drama wants reunification anytime soon. China will still want a buffer between US troops and its Korean border. In the US, there is concern that a hasty reunification would end the need for the 23,000 US troops stationed there, just as China is becoming economically indispensable for a newly unified Korean government. And unless they're paid handsomely, North Korea's generals would see reunification as surrender.
Crucially, South Korea's leaders know well that Korean reunification would be far more costly and complicated than the German version. (The gap in living standards between the Koreas today dwarfs the differences between the Germanys in 1990.) Seoul can't afford this project without massive international help that no one will be eager to provide, least of all as the world digs out of what could be the worst global economic crisis since the Great Depression.
The bottom line: Kim might well reappear at any moment. He vanished from public view for a month in 2014 only to reappear with a cane. But continuing doubts about the health of the obese, chain-smoking young dictator will ensure that questions about the longer-term future of the Korean Peninsula remain with us.