10 Questions That Got Answered in 2017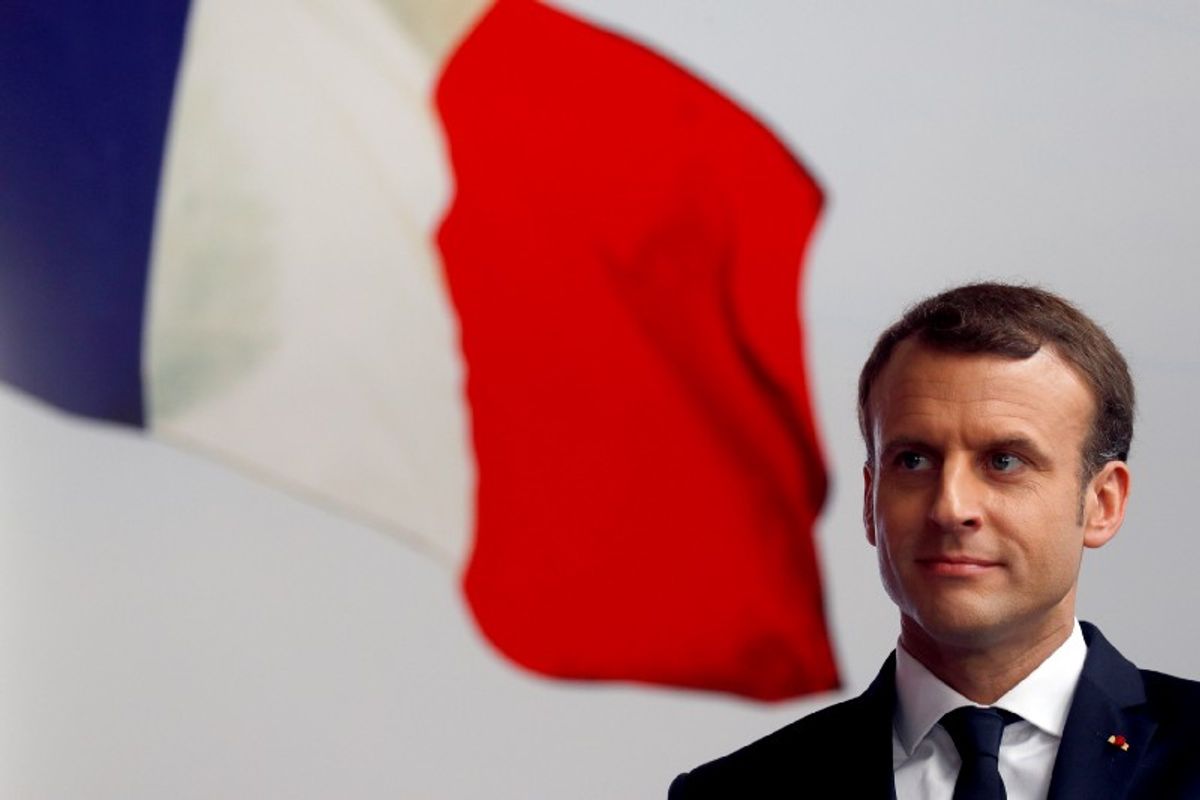 1- What sort of president will Donald Trump be?
Trump has approached his role as president just as he played the role of candidate. He has opened nearly every negotiation — with foreign leaders, US lawmakers, reporters, and everyone else — with aggressive accusations and maximalist demands. He has repackaged modest results and several defeats as historic victories. He has shown that he knows what his most loyal supporters want to hear — and that he doesn't understand how the US government works. Trump doesn't change.
---
2- How much longer will China's leaders follow Deng Xiaoping's advice to hide the country's strength and bide their time?
This turned out to be the most significant change in world politics in 2017. President Xi Jinping used October's Party Congress to make clear that he is entirely in charge and that Beijing will now play a much more forceful role in the world. He used the phrases "great power" or "strong power" 26 times during a speech at the event. As Trump scales back US leadership ambitions, Xi has offered China as a leader on trade, investment, and the fight against climate change. Expect a more assertive Beijing in 2018 and beyond.
3- Do French voters want President Marine Le Pen?
Merci, non.There was a time when it appeared French voters might follow the trail blazed by Brexit and Trump toward an establishment-rattling protest vote. But of course, the French don't follow the Anglo-Saxon lead on anything. They still dealt the traditional center-right and center-left parties a smack of historic proportions, but they did it with a fresh-faced, pro-European centrist with big aspirations for France and the EU.
4- Can Theresa May deliver a Brexit breakthrough?
Yes, but as public sausage-making goes, this process has been particularly hideous. UK Prime Minister Theresa May still lives at №10, the Europeans are still talking, and negotiations have advanced from "divorce terms" to future UK-EU relations. But nothing is final until everything is final, and the main lesson we learned this year is that May will step on more mines than she manages to avoid. #SausageMakingInaMinefield
5- Will Mohammed bin Salman (MbS) make his move to become king?
No doubt about that. We'd grown use to a young prince willing to start wars to bolster his resume (see Yemen). But 2017 proved that MbS is ready for all kinds of fights, and the length of his list of enemies (and potential enemies) would shock Michael Corleone. Iran? On notice. Qatar? Isolated. Religious conservatives? Overruled. Saudi royals of doubtful reliability? Detained. He's not yet king, but he's clearly in charge.
6- Can Erdogan win Putin-like powers in Turkey?
Yes, he can. In April, Turkey's president won a narrow victory in a constitutional referendum that significantly extends the powers of his office. To get there, he dialed up his natural charisma, conjured fear of internal plots, stoked Turkey-against-the-West defiance, and probably ordered a bit of ballot-stuffing. He won't get his new powers until he wins the next election, likely in late 2018. But Erdogan has cleared the highest hurdle on his way to the finish line.
7- Can the African National Congress (ANC) move beyond Jacob Zuma?
Yes, but it won't be easy. Just this week, delegates at the ruling ANC's party conference chose Cyril Ramaphosa as their new leader. Zuma remains South Africa's president. He might even stay on the job through 2018. He certainly won't go down without a fight. The choice of Ramaphosa brings potential for a change within the ruling party that South Africa badly needs, but Zuma loyalists will fight him every step of the way.
8- Can Brazil's president survive the year with a single-digit approval rating?
Yes, he can. In fact, his approval rating surged from 3 to 6% just this week. Michel Temer doesn't have much political future, but he has so far avoided both political oblivion and prison. (In today's Brazil, that's not nothing.) For millions of Brazilians, next October's presidential election can't get here fast enough.
9- Can I pass off Chuck E. Cheese game tokens as Bitcoin?
This question still lacks a clear answer. Earlier this week, your Signal author became very excited over reports that a man had successfully passed off round metal tokens used in the video game section of a popular pizza restaurant as Bitcoin. That report turned out to be a hoax, and I was inconsolable for several minutes. But the fact that it didn't happen doesn't mean it couldn'thappen.
10- Can NYC authorities prove the killer squirrel is dead?
Apparently not. The murderous squirrel that captured international attention in July by attacking people in Prospect Park — less than one mile from my apartment — has not reappeared. City officials say he's dead, but they have not shown me (or anyone else) a corpse. Stay awake, Brooklyn.