The Graphic Truth: Don't bet on it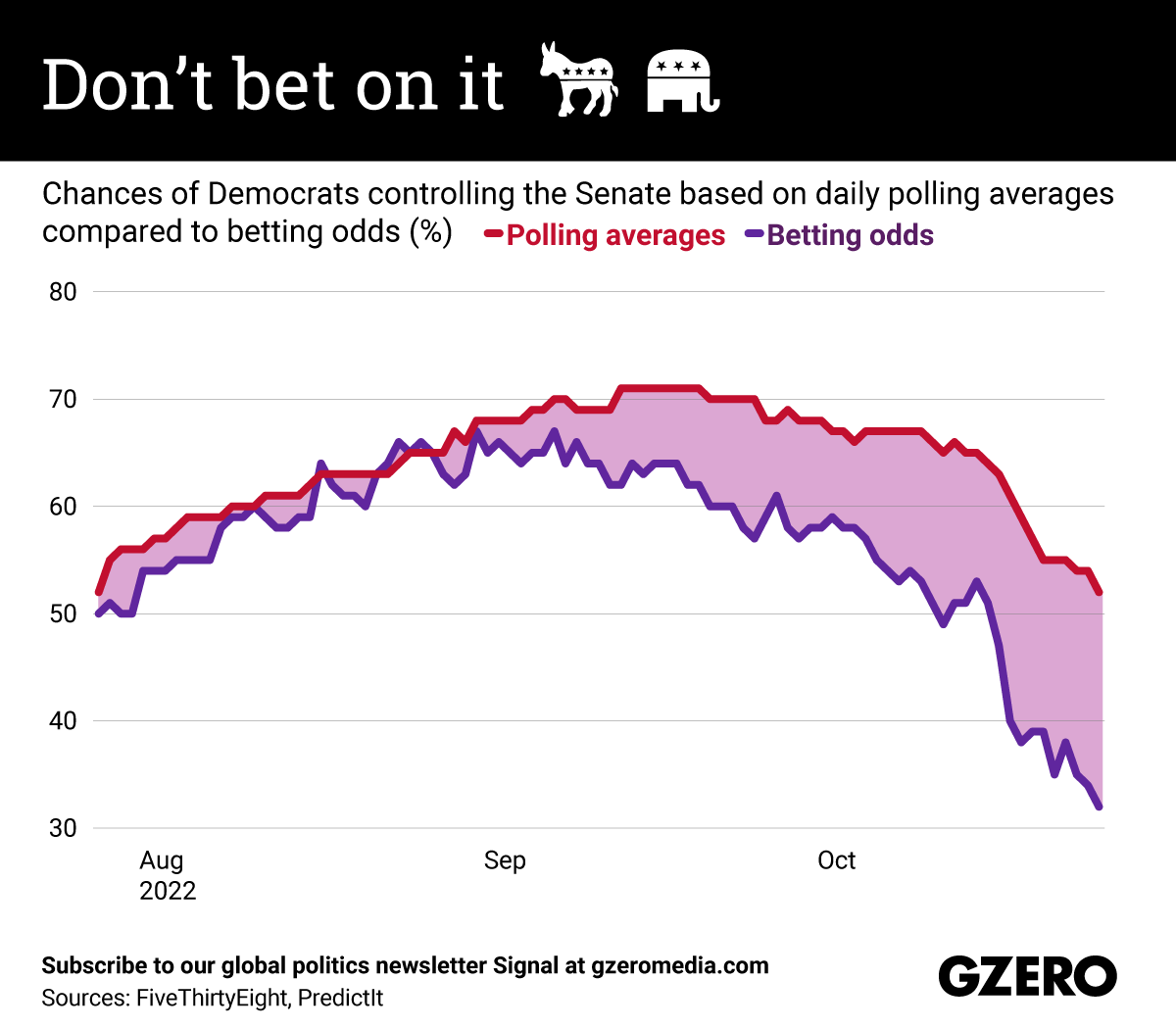 Ari Winkleman
Will bookies be better than pollsters at predicting the results of the upcoming US midterm elections? We'll find out soon enough, but what we do know now is that bettors give the GOP better odds of both retaking the House and winning back control of the Senate. Oddly for a country crazy about sports betting, political gambling in America remains illegal for US citizens — although startup Kalshi is leading the charge for legalization. We compare how election forecasters and bookies view the chances of Democrats keeping the Senate.
Check out more coverage of the US midterms here.
This comes to you from the Signal newsletter team of GZERO Media. Sign up today.