The Graphic Truth: National leaders killed since 1972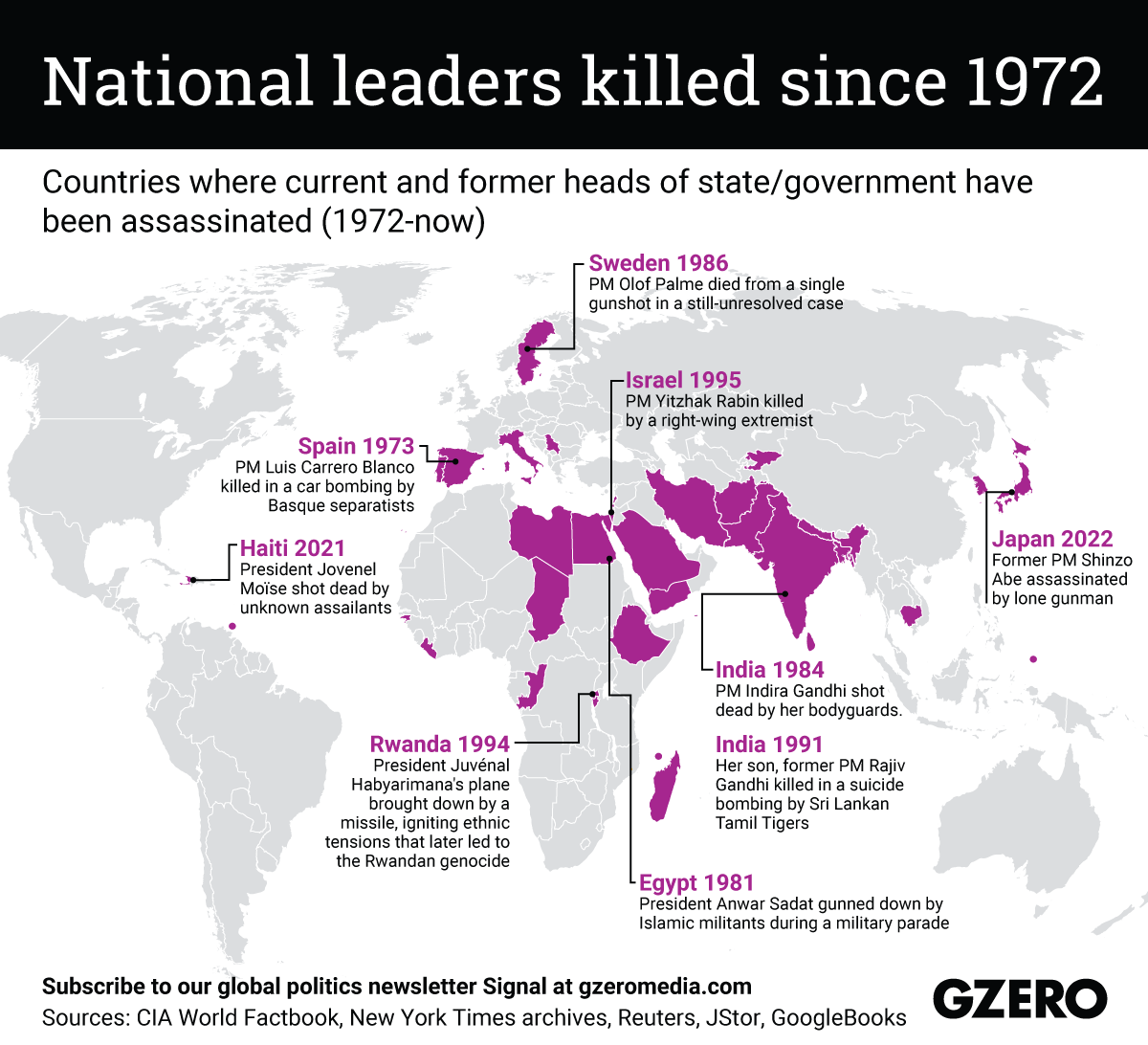 Japan is mourning Shinzo Abe's assassination. A private funeral is scheduled for Tuesday, followed by bigger ceremonies in Tokyo and Abe's hometown in Yamaguchi Prefecture, where he was first elected to Japan's House of Representatives in 1993. But the country has only begun to come to grips with the violent murder of its beloved former leader. While political assassinations often lead to greater instability — as in the case of Haiti's late President Jovenel Moïse — Japan went to the polls on Sunday and delivered a resounding victory for Abe's Liberal Democratic Party in the upper house. We look at countries where current and former heads of state have been killed in the past 50 years.
This article comes to you from the Signal newsletter team of GZERO Media, a subsidiary of Eurasia Group that offers balanced, nonpartisan reporting, and analysis of foreign affairs. Subscribe to Signal today.