What We're Watching: Dry China, UK inflation forecast, Pegasus spyware shakeup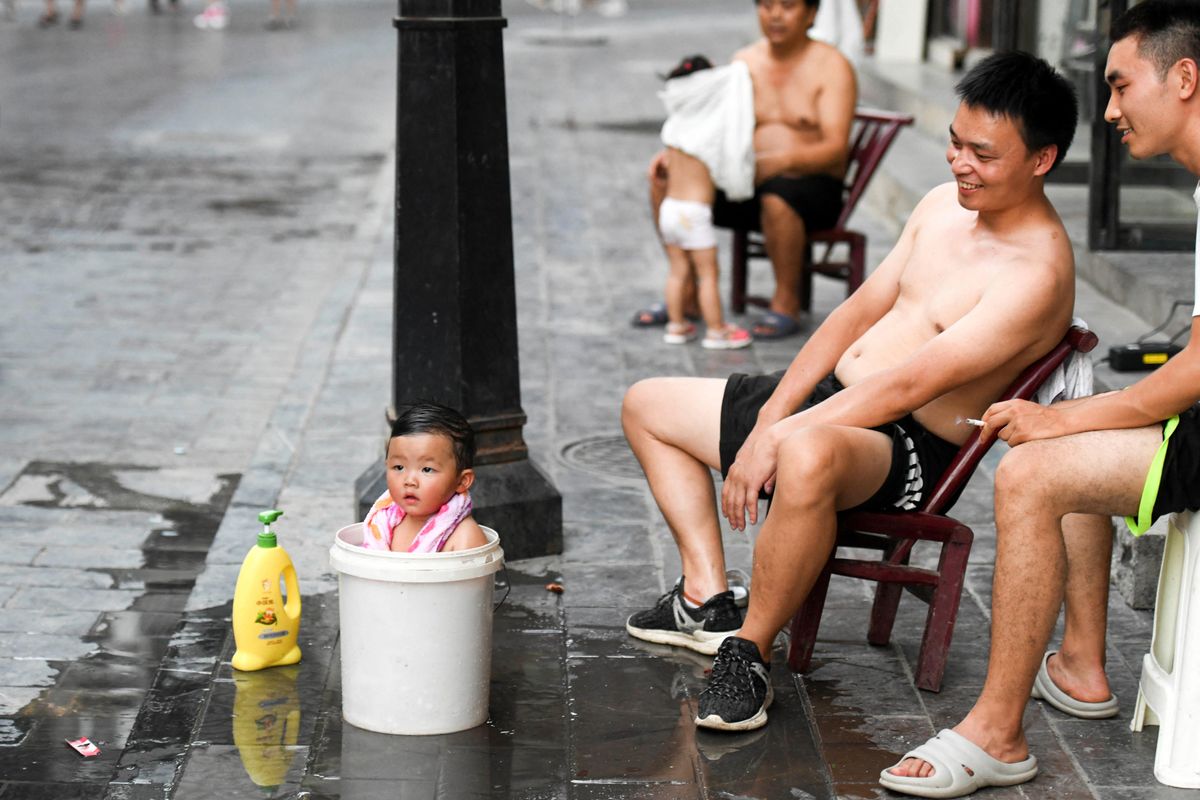 Reuters
Feeling the heat in China

Severe drought coupled with record-high temperatures in central and western China have hampered hydropower generation, prompting the shutdown of factories and sparking rolling blackouts in Sichuan province. (China is the world's largest producer of hydroelectricity, which accounts for at least 18% of its total electricity generation.) The impact of the scorcher is being felt as far away as Shanghai, which relies heavily on hydropower from Sichuan, a province that usually gets a big summer downpour. Meanwhile, the property sector is drowning in debt, prompting China's central bank on Monday to cut its five-year interest rate to help the construction and real estate sectors. What's more, Shanghai announced that it would temporarily turn off lights lining the historic Bund waterfront to conserve energy. The energy crunch will further hurt China's stagnant economy, which continues to contract as a result of President Xi Jinping's zero-Covid policy. President Xi is desperate to get the situation under control ahead of the 20th Party Congress later this year, when he is expected to secure a norm-defying third term as CCP secretary-general.
---
UK's inflation scare
Brits are feeling the heat this summer, from blistering temperatures earlier this month to ongoing rail worker strikes, disrupted train services, and a deepening cost-of-living crisis. But things could soon get even worse thanks to soaring food and gas prices. On Monday, Citigroup warned it expects consumer price inflation to hit a whopping 18.6% by early 2023 — the country's highest rate since 1979. This Friday, energy regulator Ofgem will announce the level of its next price cap — the outer limit households pay for home energy costs — with estimates suggesting it could rise to more than £3,500 a year, a 75% increase. Some 10.5 million British households are at risk of fuel poverty this winter as inflation squeezes household income – and raises fears of a recession. Analysts say this dynamic could push the Bank of England to further raise interest rates to rein in inflation. Meanwhile, the leadership race to replace outgoing PM Boris Johnson as Conservative Party leader is nearing its end. Frontrunner Liz Truss – who recently said she would look to change the central bank's mandate on inflation – has pledged to deliver tax cuts and assistance for UK households grappling with the high energy costs, a pivot from her earlier disapproval of "handouts." But Rishi Sunak, the former chancellor also gunning for the top job, warns that Truss's plans could plunge the country into an "inflation spiral."
Pegasus firm rebrand
NSO Group, the Israeli tech company that developed Pegasus – the controversial spyware that's been sold to some repressive governments in recent years – is undergoing an internal shakeup. CEO and co-founder Shalev Hulio is
stepping down
, and 100 of its 700 staffers
are being let go
as the company tries to improve its image after a series of flare-ups that hurt its reputation … and its pocketbook. Governments with questionable human rights records have reportedly used the software to hack journalists, dissidents, and political opponents. The company's detractors were particularly outraged that the tech was
used
to spy on the fiancée of journalist Jamal Khashoggi in the months before he was killed. Last year, investors
warned
the company might default on its debt because of a drop in sales. The revamp is likely part of NSO Group's bid to get off Washington's
blacklist
(it's currently prohibited from accessing American tech) and to boost
sales to NATO
members.