What We're Watching: Hungarian holdout, hope in Shanghai, US troops return to Somalia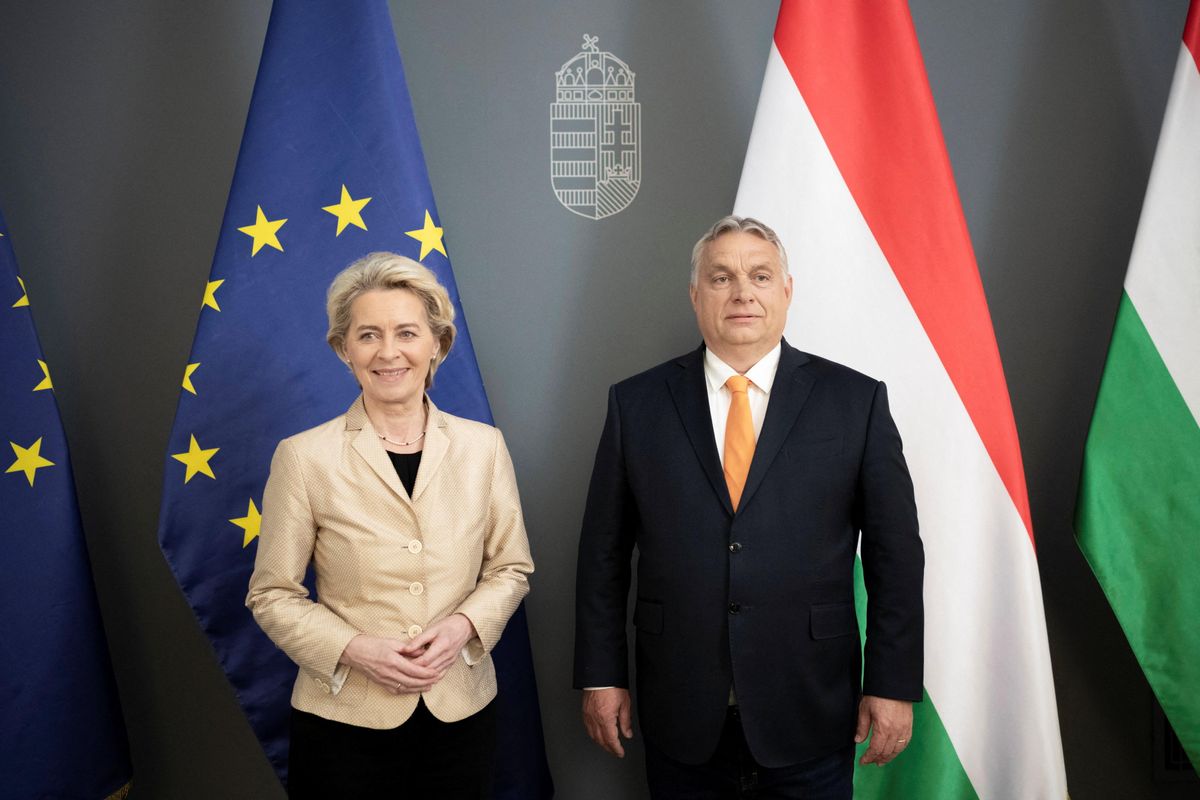 Reuters.
Is Hungary holding the EU "hostage"?

The European Commission is pushing hard for a bloc-wide ban on Russian oil imports. But one member state — Hungary — has gone rogue and is holding up the embargo. At a meeting of EU foreign ministers on Monday, Lithuania's representative accused Hungary of holding the bloc "hostage," after PM Viktor Orbán demanded that Brussels dole out hundreds of millions of dollars to offset losses from moving away from cheap Russian fossil fuels. Orbán is buddies with Vladimir Putin and has been trying to expand Hungary's economic relationship with the Kremlin in recent months, so he is driving a hard bargain, saying that ditching Russian oil would be an "atomic bomb" for his country's economy. Landlocked Hungary relies on Russia for around 45% of its total oil imports, and finding alternative sources could lead to shortages and price hikes at a time when Hungarians are already grappling with sky-high inflation. Still, Brussels says Budapest is being greedy because Hungary has already been given a longer window — until the end of 2024 — to phase out Russian imports. But Orbán is hoping to get more concessions ahead of a big EU summit on May 30, when the bloc aims to find a political solution to this stalemate.
---
Shanghai's June bloom
Officials in China's most populous city say they are planning for life to return to normal by June 1 following a draconian COVID lockdown that has kept most of Shanghai's 26 million residents cooped up since early April. China's zero-COVID policy, which imposes harsh restrictions in response to even the smallest outbreaks of the virus, has wreaked havoc not only on the lives of tens of millions of people in Shanghai and other Chinese cities but on global supply chains too. When the world's second-largest economy buys and makes fewer things, the world quickly feels it. Public health experts, including the head of the World Health Organization, have said that zero-COVID is unsustainable due to the high transmissibility of omicron, but Beijing remains unmoved. Given the low vaccination rates among China's elderly (and most vulnerable) population and questions about the efficacy of Chinese-made jabs more broadly, researchers warn that if omicron were left to spread freely in China, more than 1 million people could die in the coming months. That's something that Xi Jinping seems keen to avoid ahead of this fall's 20th Party Congress, where he's aiming to be re-"elected" to an unprecedented third term as party boss and president. Will Shanghai soon find a way out of lockdown, and will the city become a model for other Chinese urban centers looking to get back to normal?
US troops return to Somalia
The Biden administration has
approved
a Pentagon request to redeploy US troops to conflict-ridden Somalia. This comes less than two years after the Trump administration withdrew almost all 700 US ground troops from the East African nation as part of a broader effort to pull back from "forever wars" in faraway places. Fewer than 500 troops will be stationed in Somalia, according to the US Department of Defense, which says that since Trump's pullback, al-Shabab — a militant group loosely aligned with al-Qaida — has expanded its reach across the country. As part of Washington's new counterterrorism mission, President Joe Biden has also
reportedly authorized
the targeting of al-Shabab leaders. It remains unclear, however, whether this will allow the US military to conduct airstrikes inside Somalia.
Hassan Sheikh Mohamud
, Somalia's newly tapped president, welcomed the US' return, but many Americans who supported Biden's pledge to end US involvement in foreign conflicts might not feel the same way, particularly given the symbolism associated with the previous (and disastrous) US
presence
in Somalia.