What We're Watching: Turkey's Afghanistan play, Indonesia as COVID epicenter, EU's rule of law report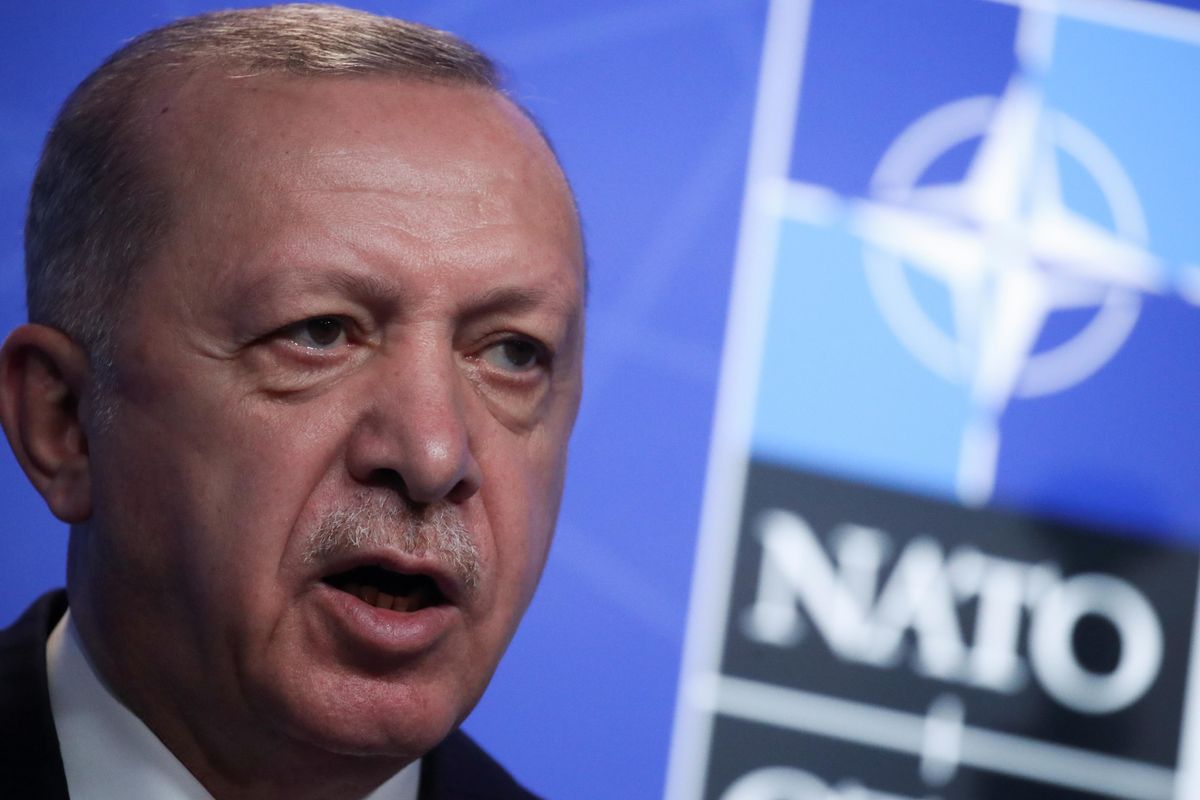 Turkey's Afghanistan play: With the US withdrawal from Afghanistan nearly complete, many countries (and non-state actors) are vying for influence there. The latest player to enter the stage is Turkey, with president Recep Tayyip Erdogan proposing that Turkish troops defend and operate Kabul's international airport when the US is gone. Erdogan said that to make the plan work, the US would need to hand over logistical facilities to Ankara, and has called on Washington to back Turkey in ongoing diplomacy in Afghanistan, which it says is crucial to securing Kabul's airport, the main way into the country for the international community. The Americans, for their part, appear to be open to the idea. That's because it would mean handing over the headache of securing Afghanistan's only international airport to a fellow NATO member, reducing the likelihood of Afghanistan becoming completely shut off from the rest of the world in the (likely) event of a Taliban takeover. From Turkey's perspective, taking a more active role in stabilizing Afghanistan might earn it some goodwill from Washington and Brussels at a time when relations with both are at historic low points. The Taliban, meanwhile, said Turkey's pitch was "reprehensible."
---
Indonesia — COVID hot zone: Indonesia is now the epicenter of the global COVID crisis, overtaking Brazil this month in recording the most daily deaths from COVID-19. Indonesia, a country of 270 million, is now also registering more new cases than India. The worst outbreaks are on populous Java island, where more than half of all Indonesians live. The country's cumulative official death toll currently stands at over 74,000, but experts say that is certainly an undercount given scarce testing and contact tracing throughout the country. The current deadly surge comes as Indonesia, the world's most populous Muslim country, celebrates the Eid al-Adha holiday, sparking fears of yet more infections spreading despite bans on gatherings in many places. What's more, just 6 percent of Indonesians are fully vaccinated, and mostly with the Chinese-made Sinovac shot, which has a lower efficacy rate than the European and American-made vaccines. (Over 100 healthcare workers died from COVID after being fully vaccinated with the Sinovac shot, according to one study.) Jakarta is now vying for Western made vaccines, which have proven to be more effective against the spreading Delta variant, and said it expects millions of doses of the Pfizer-BioNTech shot to arrive in the second half of this year.
Does the EU's rule of law report matter? When Ursula von der Leyen took the reins of the European Commission in 2019, she backed a new, annual rule of law report for the 27-member bloc as one of several tools to monitor — and prevent — democratic regression in member states. This year's reports, released on Tuesday, shine a light on the usual suspects: Poland and Hungary and their crackdowns on LGBTQ rights and undermining of judicial independence. The report also highlights attacks on the media in Malta and Slovenia, which currently holds the bloc's rotating presidency. But civil society advocates say that while the EU's report is welcome, it's also toothless because it lacks enforcement power and dishes out no real consequences for governments that fail to adhere to EU norms. The Commission, on the other hand, says the report is not meant to be a coercive tool, and that it serves its purpose of illuminating the problem by highlighting best — and worst — practices. We're watching for the responses of both Poland and Hungary, which are waiting on the EU to approve their spending plans for post-COVID recovery. (In order to unlock EU COVID relief funds, the bloc's 27 economic and finance ministers need to give the go ahead to member states' individual spending proposals. Poland and Hungary are still waiting.)