What We're Watching: Latin America's vaccine shortage, Juneteenth a new national holiday, China cracks down on HK free press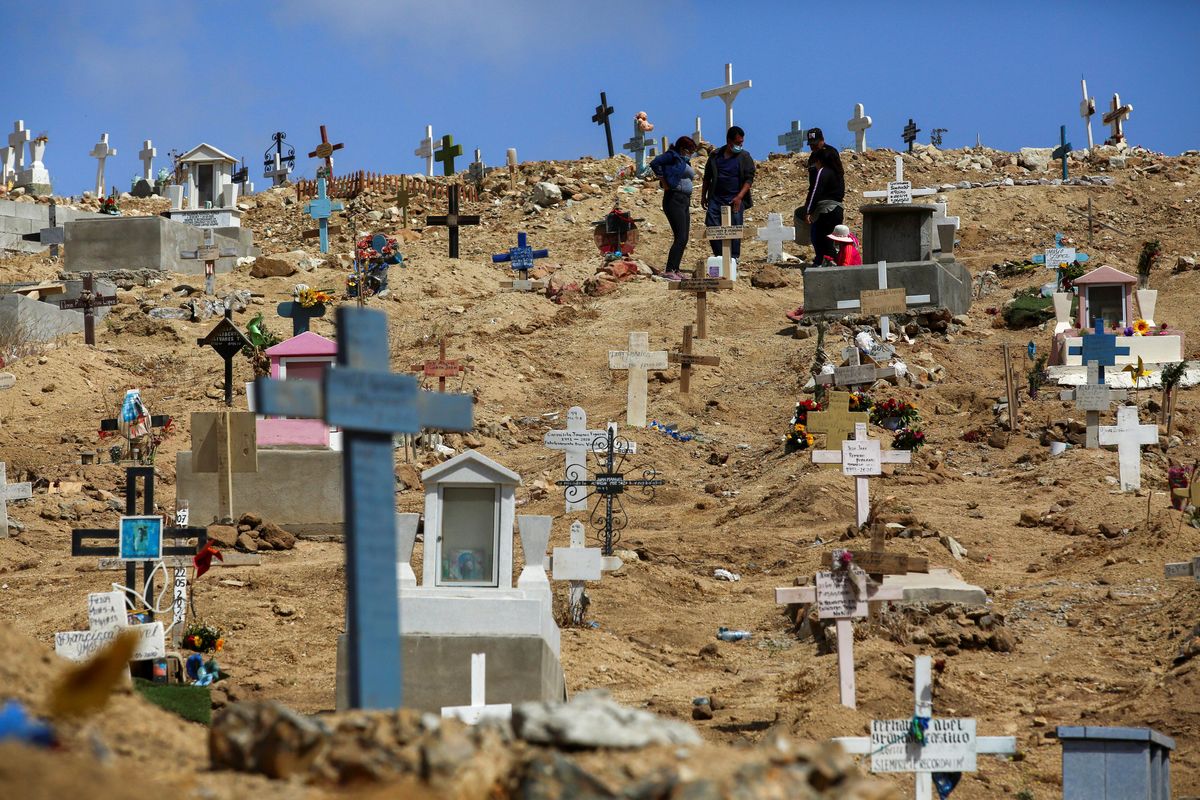 Latin America needs vaccines: The World Health Organization has called on the G7 countries that pledged to donate a billion COVID vaccine doses to the developing world to prioritize Latin America, with WHO officials pointing to the fact that out of the top 10 countries with the highest COVID death tolls per capita over the past week, nine are in Latin America, where many health systems are overstretched and vaccines are scarce. This call comes as Latin America's COVID death toll has surpassed 1 million. Cases and deaths are soaring in Argentina and Colombia, for instance, while Brazil has fully vaccinated just 11 percent of its population despite recording the world's second highest death toll. Even Chile, which has carried out Latin America's most successful vaccination campaign to date, has been forced to delay reopening due to a recent surge in infections among unvaccinated younger people. The WHO says prioritizing the region for vaccine donations makes sense in order to stop large sustained outbreaks that may spur potentially more infectious COVID variants that'll cross borders and wreak havoc in populous states. Most of the donated shots will be distributed through the COVAX facility, which is a problem for countries like Venezuela, shut out from COVAX because of payment problems.

---
Juneteenthto become a US federal holiday: The US Congress has passed a bill making June 19 an official federal holiday to commemorate the end of slavery in the United States. The bill immediately went to President Biden's desk, and he enthusiastically signed it into law. Juneteenth marks the anniversary of June 19, 1865, when Union soldiers proclaimed the freedom of slaves in Texas, a state where enforcement of President Lincoln's Emancipation Declaration, announced some 2 years earlier, had been sluggish. The bill was approved by a huge majority (415-14) in the House of Representatives and unanimously in the Senate, an important sign of unity at a time of hyper partisanship. Indeed, it stands in contrast to continued efforts to pass a bill on police reform, which have stalled in recent months because vast disagreements persist between Republicans and Democrats. It's the first time that a new federal holiday has been added to the slate since the early 1980s, when then President Ronald Reagan signed a law establishing Martin Luther King Day as a national holiday.
China targets HK pro-democracy media: Hong Kong police arrested on Thursday five editors and executives of Apple Daily, a pro-democracy newspaper, accusing them of the bogus charge of conspiring with foreign powers to impose sanctions on China and Hong Kong. It's a sharp escalation of China's push to end basic freedoms in the city, and the first time Beijing has brazenly used its draconian security law for the territory — passed over a year ago — against the independent media. China already issued a warning to Apple Daily last December by detaining its owner Jimmy Lai, one of Hong Kong's richest tycoons, who was later sentenced to 14 months in prison for leading pro-democracy protests in 2019. But even behind bars, Lai remained defiant, urging his reporters to continue doing their job. Now that'll be much harder, as Apple Daily will struggle to pay staff with its bank accounts frozen upon orders from Beijing. More broadly, other independent media outlets in Hong Kong — including the veteran South China Morning Post, owned by billionaire Jack Ma — now know exactly what'll happen to them if they publish stories Beijing doesn't like.