What We're Watching: Peru's new president, Bosnian Serb anger, Haiti's presidential murder probe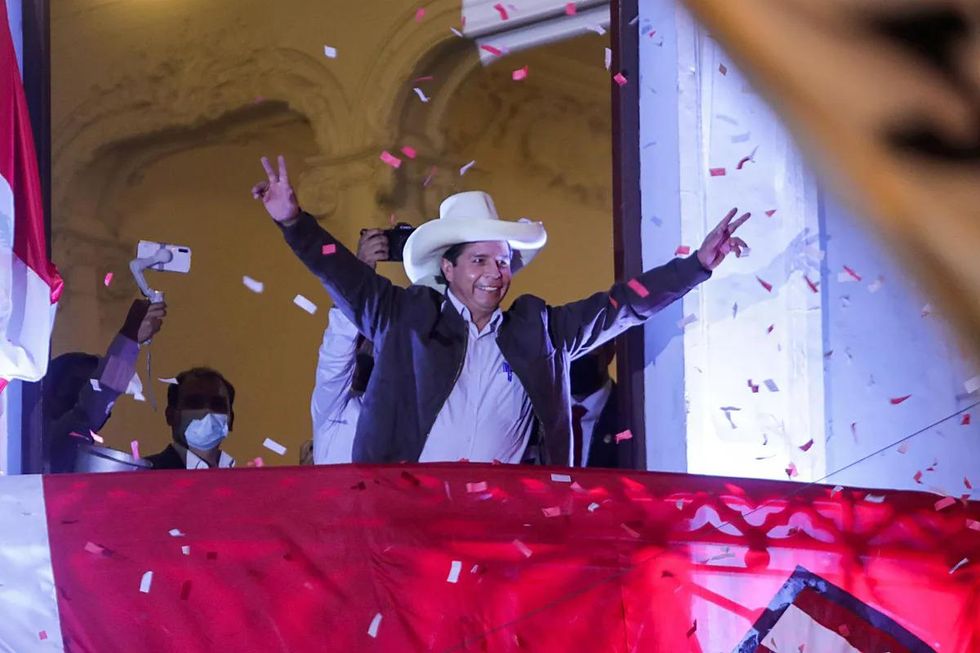 REUTERS/Sebastian Castaneda
Castillo takes over in Peru: After almost two months of protests, baseless allegations of fraud from his rival in the runoff election, and even rumblings of a coup, Pedro Castillo will be sworn in as president of Peru on Wednesday. A former rural school-teacher famous for riding on horseback, wearing a cowboy hat and waving a giant pencil to show how much he cares about education, Castillo has big plans to achieve big change. But he won by just a razor-thin margin in a deeply divided country, and Peru's dysfunctional political system will likely hobble his attempts to get major legislation passed. Moreover, despite having moderated his positions, half of the country still sees him as a communist who might turn Peru into another Venezuela. Castillo's most immediate task is dealing with the twin crises of a deadly pandemic and a COVID-fueled economic crisis that has hit poor Peruvians — his base — the hardest.
---
Bosnian Serb boycott: Bosnian Serbs are threatening to paralyze the country's decision-making institutions over the UN peace envoy's plan to outlaw genocide denial. The envoy, who has broad executive powers under Bosnia's 1995 UN-brokered peace accord that he rarely uses, unilaterally amended the country's criminal code last week to mandate punishment for those who deny that Bosnian Serbs committed genocide and war crimes during the bloody conflict in the 1990s. (Bosnian Serbs often downplay the Srebrenica massacre, which killed 8,000 Bosnian Muslims, and celebrate their former leaders Radovan Karadzic and Ratko Mladic, both sentenced to life in prison for genocide.) The threatened boycott is a big deal, because Bosnia's joint presidency, parliament and government — which Bosnian Serbs share with the country's Muslims and Croats — rely on participation from all three ethnicities, and there's no easy way out of this mess.
Haiti's assassination probe continues:
Haitian police have
arrested
the head of Jovenel Moïse's security detail on suspicions he was involved in the July 7 presidential assassination. So far, more than two dozen suspects have been detained, including 18 former Colombian soldiers, but we still don't know
who killed Haiti's president
. Right now, the most plausible theory is that wealthy Haitians living outside the country — including a
Florida-based doctor
with presidential ambitions of his own — hired Colombian mercenaries to take out Moïse because he wanted to break a corrupt elite's grip on power in Haiti. Meanwhile, the country remains without a head of state and in
total chaos
. The
Biden administration
has rebuffed the Haitian government's request to send in US troops to restore order, and
newly appointed Prime Minister Ariel Henry
has a lot of work to do before Haiti is ready for another presidential election.