What We're Watching: Haitian PM steps down, German floods get political, Biden and crew call out China hackers, Japan's oyster "plague"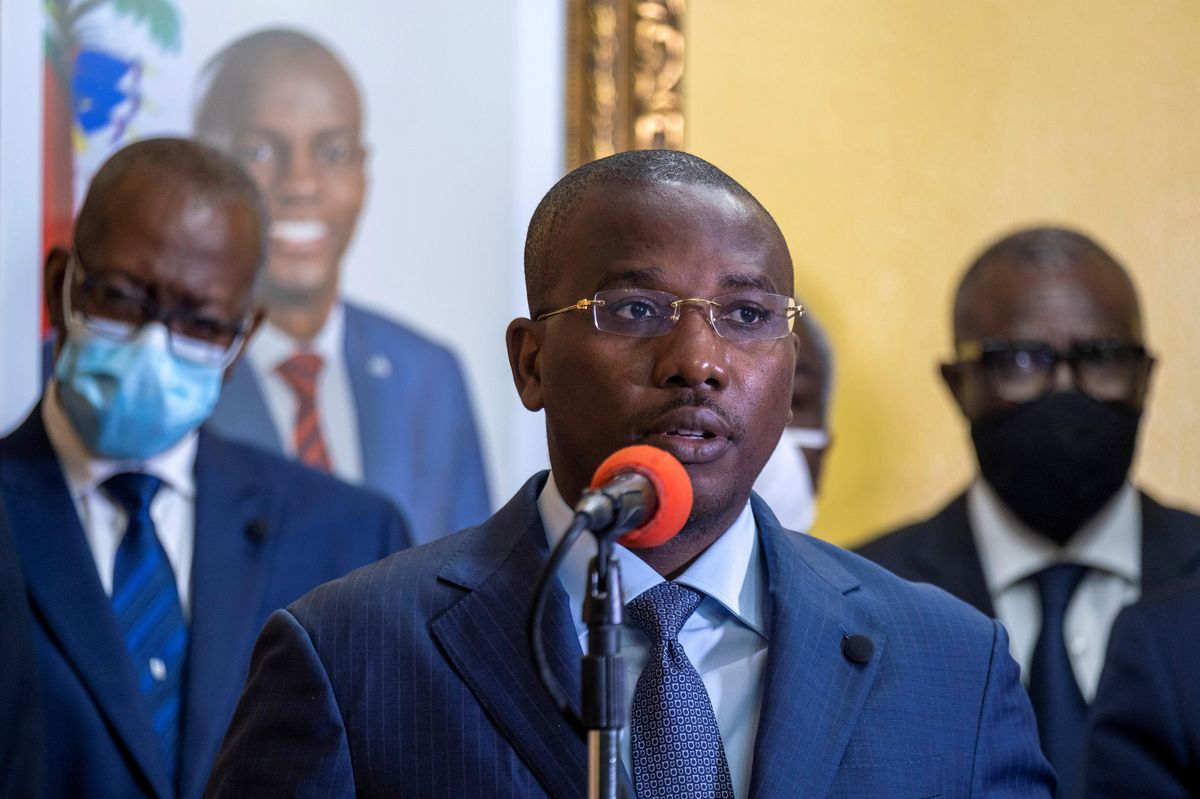 Haiti's PM is stepping down: Claude Joseph, who served as Haiti's foreign minister and interim PM under recently-murdered president Jovenel Moïse, said Monday that he would step down, paving the way for his opponent Ariel Henry to become the new PM. Henry, for his part, was actually tapped by Moïse to form a government just two days before the assassination, but never sworn in. Joseph used that detail to take power after Moïse's death, and initially declared a "state of siege." But with violence surging, and international pressure against him from The Core Group — which includes the US, the Organization of American States, and a number of European countries — Joseph agreed to step down "for the good of the nation." The incoming Henry has a daunting task: amid spiraling social, political, and economic crises, he must cool tensions, form a workable government, and restore some semblance of order to allow for fresh elections this September.
---
The US and friends call out Chinese hackers: On Monday, the Biden administration accused Beijing of actively supporting a hacking operation against Microsoft email systems that are used by many governments and major companies, including defense contractors. The statement, which followed a four-month investigation, also accused the Chinese government of hiring criminal gangs to conduct ransomware attacks on US companies. Importantly, Biden didn't show up for this fight by himself; every member of NATO plus Japan, Australia, and New Zealand have joined the condemnation of China. Still, there appear to be no sanctions in the offing, and the EU was careful to say only that the attacks came from Chinese territory, leaving open the interpretation that the Chinese state is merely negligent in dealing with hackers rather than calling the shots for them. But still, this coordinated expression of condemnation shows a broadening effort by the world's democracies to work together to limit Chinese cyber-aggression.
Germany floods drench politics: Flash floods in Western Germany have already killed close to 160 people, and they could have a big impact on the country's upcoming general election. Speaking from the devastated town of Schuld (which, as it happens, means "guilt" in German) outgoing Chancellor Angela Merkel warned the world to do more about climate change, which fuels extreme weather events like this. Opposition Green Party leader Anna Baerbock echoed that message on the scene — after stumbling in the polls recently, she's looking to capitalize on the broader sense of climate disaster. Meanwhile, Finance Minister Olaf Scholz, who will lead the reeling center-left Social Democrats into the election, has taken the reins of crisis response, proposing a $350 million emergency relief plan. Lastly, while Merkel's own CDU party is still the frontrunner, party leader Armin Laschet isn't helping much right now: he was caught on camera goofing off during a solemn speech by the German president about the disaster. The latest polling — taken just as the floodwaters were rising last week — shows the CDU with 29 percent support, the Greens at 19 percent, and the Social Democrats at 16 percent.
What We're Shucking
Undaunted oysters: As if the Japanese government didn't have enough to worry about while holding an unwanted Olympics in the middle of a pandemic, now even the marine life is showing up to cause trouble. It seems a "plague" of Magaki oysters — a delicacy — have attached themselves to protection buoys at one of the boat-race venues, causing them to sink. Officials have already spent more than a million dollars to manage the mollusk mischief, and they still aren't quite sure if it'll work. Our advice to the Olympic canoe racers? Trade that paddle for a tiny fork and enjoy!